Events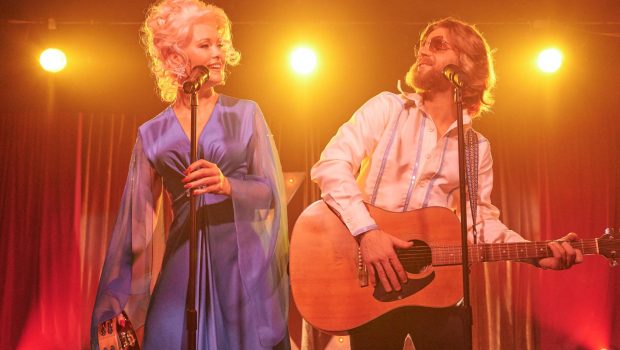 Published on August 6th, 2022 | by Tim Chuma
MIFF 2022: Seriously Red (2022) Review
Summary: Fun and suprisining like Dolly Parton herself and sure to appeal to fans of Dolly and people who just want to see it for Celeste Barber alike.
When Raylene "Red" Delaney (Krew Boylan) is told to "dress up" at an office party she decides to go as her idol Dolly Parton and on a whim performs 9 to 5. This leads to her getting fired from her job but she never liked the job and quits. Her mum (Jean Kitson) puts it down to the many things she has tried and not been any good at, but her friend Francis (Thomas Campbell) is more supportive.
On a whim from the business card she got from impersonator talent agent Teeth (Celeste Barber) she decides to go to Tamworth to see the "World's best Kenny Rogers impersonator" (Daniel Webber) and try out in a Dolly drag show where she catches of the eye of manager and former Neil Diamond impersonator Wilson (Bobby Cannavale) and things take off from there.
This had the potential to be really good or bad depending on how they went into it. I was always going to see it at the premiere due to Loretta Miller being involved in it (whenever Krew Boylan is singing she does the vocals) but some people may take more persuasion than that.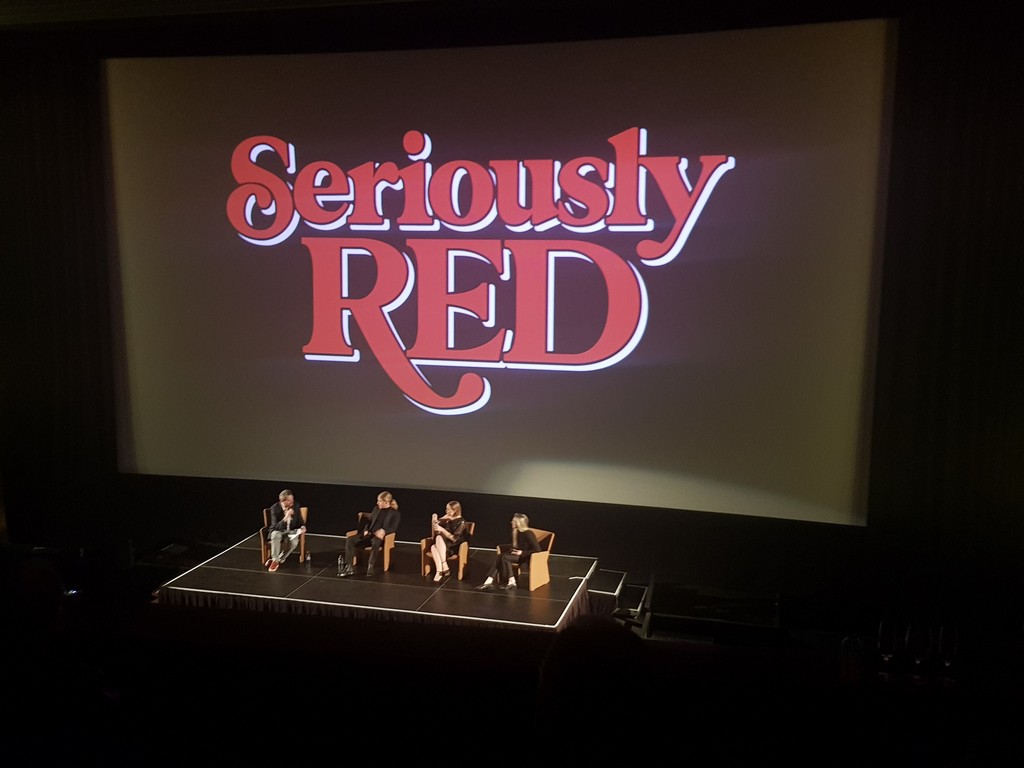 While it would be easy to compare it with Muriel's Wedding in terms of the setup of showcasing the one artist's work it is different in how it approaches it as they show the tribute shows as actual work that people do to make a living. I know musicians that are in several bands including Elvis, ZZ Top and one that plays songs from Quentin Tarantino movies. The shows I used to go see at the Caravan Music Club where they did a tribute event to an artist always had a big turnout and they had people I used to go see all the time playing all their own songs.
Dolly has seen the movie, they gave her a copy on DVD after going backwards and forwards with her management for nine years to get the rights. Both of the leads got to meet Dolly at stage door when they were at SXSW in 2022 and she was amazing by all accounts and told Krew Boylan "don't cry angel" when she got a bit over-excited.
The comedy and the drama work well together and it does not go too far one way or the other. Celeste Barber may be in it but is in a supporting role and Krew Boylan gets most of the jokes. Rose Byrne as the drag king Elvis is in a lot less than the promotional materials would suggest but was one of the executive producers on the movie.
Special note must go to Bob Downe turning up and Dannii Minogue playing a Dannii Minogue impersonator in one scene. It was great to see Jack Thompson in one scene as I didn't expect him still to be in anything.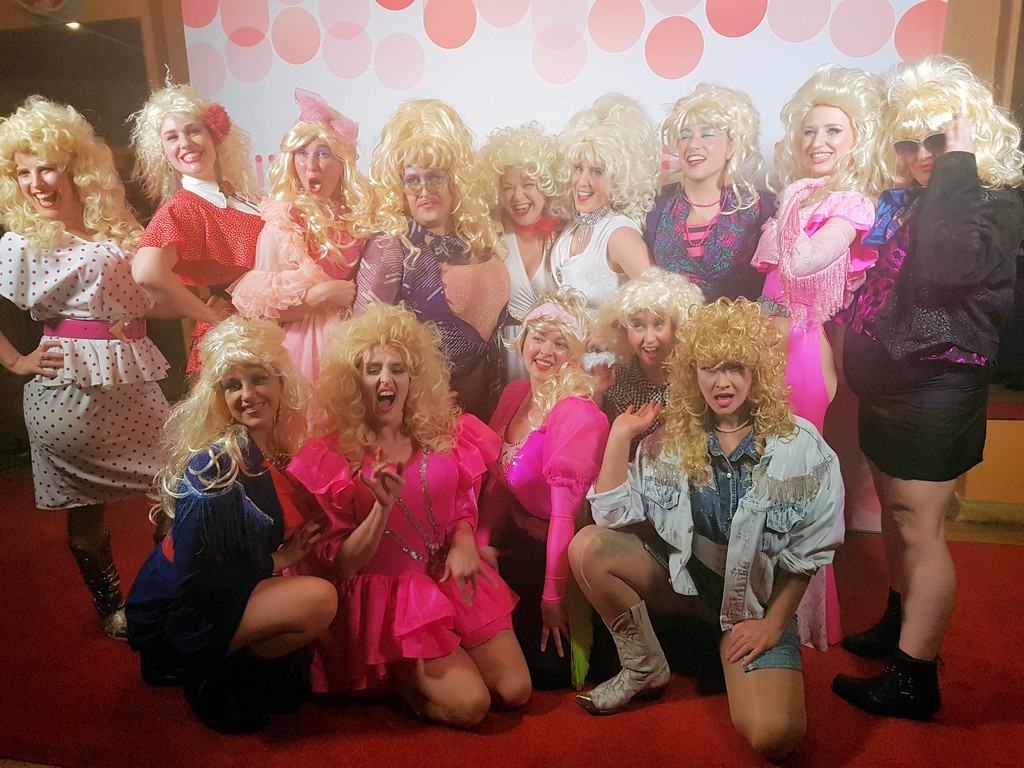 While the movie is not strictly a LGBTIQ themed movie, there is a suggestion that the main character may not be one way or the other or just confused as she really didn't know the Elvis impersonator was a woman. There are a lot of drag performers in this movie and the scene in the gay bar where Red has her first test as Dolly was a highlight.
They did have Dolly's actual music for the times when Red wasn't singing herself plus a lot of other music. It would be much more difficult to do if they had not had it and I have already seen Loretta Miller singing in various bands so I knew that part of the movie was going to be great going into it.
I didn't notice that many effects apart from the dream sequence and the shots of when Red is going into character on stage and losing herself in the moment, it did seem very retro as they were more like the old-school optical effects that used to be popular in musicals back in the day.
Krew Boylan did well on the screenplay and a lot of it is based on her own life so it does seem a lot more grounded than a lot of these types of movies. There is not really a super happy ending downer that happens in a lot of entertainment industry stories. It is more about respecting yourself and doing what makes you happy as some people get that from entertaining while playing a character.
The movie has general release in Australia in November 2022 around the Melbourne Cup weekend so hopefully it does well and there are a lot more Dolly nights when it comes out. I have already asked if a friends' venue would put on a screening so Loretta could do a show.
Fun and well worth your time, should have broad appeal due to having Celeste Barber on board and Dolly Parton tunes as she has a big audience and has fans you would not expect her to have.
Movie details:
Director: Gracie Otto
Writer: Krew Boylan
Starring: Krew Boylan, Daniel Webber, Rose Byrne, Celeste Barber, Bobby Cannavale, Thomas Campbell, Todd Lasance, Jean Kittson, Wayne Blair, Jack Thompson, Mark Trevorrow, Sarah Su, Tony Barry, Dustin Clare, Blair McDonough, Dannii Minogue, Jonathan Walsh, Sophia Forrest, Kaicie Connors, India Donohoe, Venus Amore, Nell Campbell, John Blunt, Gregory Andrew, Saffron Deacon, Gillings Georgina
Composer: Cezary Skubiszewski
Vocals: Loretta Miller and others
Genre: Comedy, Drama, Musical
Country: Australia
Length: 95min
Trailer
Bonus MIFF Premiere at the Astor Theatre (5/8/22) gallery