Events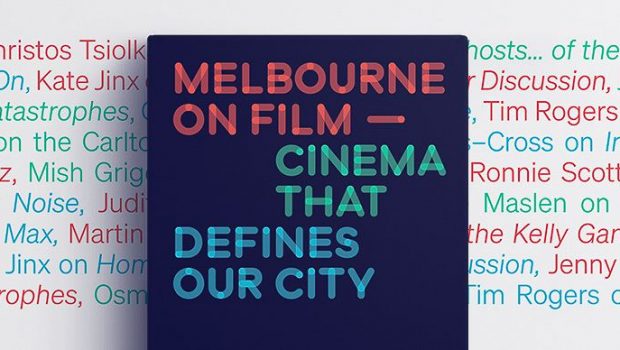 Published on August 8th, 2022 | by Tim Chuma
MIFF 2022: MIFF Talks – Melbourne on Film Conversation and Book Launch
Wheeler Centre, Saturday 6th August 2022
With moderator Kate Fitzpatrick, Yael Bergman (Love and Other Catastrophes), David Parker (Malcolm, The Big Steal), Richard Lowenstein (Dogs in Space, He Died with a Felafel in His Hand)
From the MIFF talks series, some of these will be on the YouTube channel for the festival after the festival, not sure which ones as yet. This is more of a summary of response and not a direct transcript.
I did get the book as part of the ticket to the event, I have not had time to read it as yet as I have been at the festival.
Kate Fitzpatrick (to Richard Lowenstein): What is so special about making movies in Melbourne?
Richard Lowenstein: It is home and from when he first started Melbourne was underrepresented. Was a lot of period dramas set in the bush at the time and not the inner city where he was from.
David Parker: Started as a stills photographer on other productions.
There was no choice but to make the movie in Melbourne as he lived there and it was a great platform to make movies.
Melbourne's music, theatre and comedy scenes to draw on and there were people they could use.
Tim Burstall made a lot of movies in Melbourne in the 1970s.
No real inner city stories in the 1970s as it was all costume dramas.
He has an outsider's eye as he was originally from Brisbane.
Yael Bergman: Melbourne is a cultural hub. Volunteered at the Melbourne International Film Festival for several years when she was a student.
Wanted to make a film set in Melbourne like they did with Woody Allen movies.
Lots of different types of buildings.
Richard Lowenstein: There was a controversy with Monkey Grip when it was made as it was Melbourne story but shot in Sydney (Melbourne inserts used).
When he shot He Died with a Felafel in his Hand they did shoot the scenes in the Melbourne share house in Sydney due to budget issues.
Kate Fitzpatrick: Is it possible to still make movies on a shoe-string budget?
Yael Bergman: Was born out of necessity at the time. Was very hard to get a feature up. Just went out and shot a film like they had talked about. Had to call in a lot of favours that people were up for in those days. Would be much harder to do these days due to full accounting of expenses.
Richard Lowenstein: Two sides of the coin. Film making is much cheaper due to shooting on digital but the funding available back in the day was much more.
Still sees great things being made on small budgets.
Most of the cost of production was in the materials.
David Parker: When he did Malcolm he went to Screen Australia and could not get funding. Channel 7 (were he was working as a stills photographer) and Channel 8 funded it.
For the rest of the money he found a stockbroker with a sense of humour and took one of the remote control bins that was used to in the full and drove it into his office to do a fake robbery "give me $1million or I'll blow your head off" luckily the investor thought it was a big laugh and funded it.
It was a lot of money back in the day.
There was a lot less regulation too, filming the tram scenes they were told they needed to be off the tracks by 7am on a Sunday and nothing else. They paid the crew by taking them to have breakfast at Marios.
He submitted the script to Screen Victoria who wanted a professional writer and then went and used the original script as he did not like how it turned out. The officials were a bit confused when they visited the set, luckily the film did well.
Kate Fitzpatrick: Is it difficult getting a film promoted overseas?
Richard Lowenstein: Was difficult getting funding, Screen Australia seemed only to be interested in period dramas.
Politics has mostly been kept off screen in Australian movies as people seem to think films from the UK are more about that.
Strikebound mentions communism but the Australian Film Commission chose to promote the Man From Snowy River at Cannes.
When he was at the festival with Dogs in Space they had camels in the main street for Burke & Wills.
Tried to make social realist films that looked like Mad Max or Star Wars.
Melbourne scene has an arty edge to the films.
The Australian Film Commission is all about the box office.
Malcolm was great due to featuring trams.
Kate Fitzpatrick:  How does the Melbourne vs. Sydney rivalry influence the films?
David Parker: The funding bodies are based in Sydney. He did end up as part of one of the funding boards to try and correct the balance.
Weighted productions towards NSW at the time.
During the Big Steal he was on a mobile phone up on a crane while filming trying to get funding as one of the investors pulled out.
Richard Lowenstein: Rivalry based on Melbourne/Sydney. The film schools were very competitive.
Film industry based in Sydney as well as the big agencies for music.
Melbourne always had the more credible music and creatives while Sydney was more mainstream.
Still very competitive after film school. Could have moved but did not want to.
"Melbourne is so boring you can get your work done" (Phillip Adams)
Yael Bergman: Love and Other Catastrophes would have been a very different film in Sydney. It was made in Melbourne during the colder months. Is in our nature to hang out in cafes and stay inside. Would never have happened in Sydney due to people being outside.
David Parker: The nature of the light is different in Melbourne, was easier to shoot. When shooting Malcolm they would go inside when the sun came out.
Francis Ford Coppola rang the production office after the movie came out wanting him to shoot on the Outsiders. After initially thinking it was a joke he said "I just don't like I can make Los Angeles light look like Melbourne", "Do it you fucking idiot!" Nadia Tass hissed from across the other side of the room (he still ended up doing it despite his misgivings). As it turns out they do get the same light in LA but only until about 11am due to the smog.
Richard Lowenstein: It is a very European style of light that he fell in love with watching all the art films at festivals. Australian light is usually very harsh and high-contrast. Melbourne light is European.
David Parker: There are a lot of very successful companies in Melbourne.
He worked in a couple of studios in the 1980s and 1990s but recognised more were needed.
There is the work on overseas productions but there is a balance needed for local productions as well.
While the crews are happy to get the work, there is not as much for local writers and directors with productions coming in and taking all the resources for themselves.
Kate Fitzpatrick:  What is your favourite Melbourne film?
Richard Lowenstein: Mad Max. It was a very low budget and he only worked on it for one day as a traffic manager but was fired for not being able to drive the car they wanted him to. His friend who took over his job ended up failing the first year of film school due to working on Mad Max for so long. Richard ended up graduating Swinburne and becoming a film maker so he had to thank George Miller for firing him.
Yael Bergman: Was influenced by other films and volunteered at MIFF. Has several favourite films including the Big Steal and Romper Stomper.
David Parker: Can't have his own films as his favourite. Death on Brunswick (he worked on it) and also Patrick (he worked on it) was a great example of the genre.
Richard Lowenstein: Pure Shit is a very Melbourne film.
David Parker: Crawford Productions had a lot of actors go through it with productions such as Homicide, Division 4, Cop Shop and the Sullivans.
The architecture and trams help with the films. The St Kilda foreshore can stand in for the Mediterranean.
Kate Fitzpatrick:  Is there a Melbourne a genre or a style?
Richard Lowenstein: Neither, it is the content of the film. The city shapes the story. There is always a Melbourne film to movies shot here.
David Parker: There is the influence of where it is shot in Melbourne as there are a lot of places that are different to each other within a short distance.
Richard Lowenstein: Has a literary tradition. Melbourne is a university town. Gary Foley in Dogs in Space was active at Melbourne University in political discussions.
Sydney has its own films such as They're a Weird Mob, Strictly Ballroom and Two Hands. Melbourne is more European.
Melbourne was at the forefront of the scene in the 1970s and 1980s.
Big literary names came out of Melbourne such as Christos Tsiolkas and Helen Garner.
Kate Fitzpatrick:  Is there is anything that is still represented on screen?
MIFF program director: They had trouble sourcing first nations films for the retrospective.
Richard Lowenstein: Not enough politics on screen. Was mentioned in Strikebound but not since then.
Would like to see less "loveable buffoon" type characters in movies and more people who are actually intelligent like in Love and Other Catastrophes they seemed like real people.
What you see on screen is not reflected in the reality of the people you see on the street every day. Go look outside and see who is there.
David Parker: There is more scope for diverse cinema.
Richard Lowenstein: Wants to see more well spoken first nations people on-screen. Television/streaming productions are changing now.