Events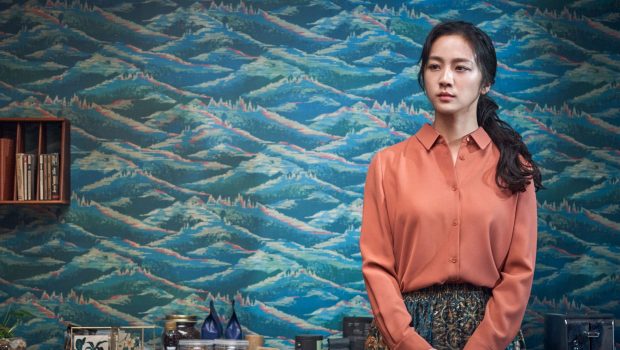 Published on August 14th, 2022 | by Tim Chuma
MIFF 2022: Decision to Leave (2022) Review
Summary: A solid effort from Park Chan-Wook and well worth your time if you can find a screening. Should be a good contender in the 2023 Oscar race.
When an old man with a young Chinese wife if found dead at the base of a mountain is found dead under mysterious circumstances his wife is suspected. The investigating detective goes on a stakeout of her home but becomes aware that she knows he is watching her and is trying to manipulate him. This is a case of who is playing who and what was the real truth in the first place.
While this is a classic "black widow" trope from many crime stories, actual real life stories and about a billion true crime podcasts the quality of the entire production is what elevates it here. Everything from the writing, cinematography, score and performances of the leads meant that the movie got the director a deserved best director win at Cannes.
It has been almost 20 years since Oldboy and it is easy to forget that Sympathy for Mr Vengeance, Oldboy and Lady Vengeance came out within a few years of each other during the South Korean new wave of the early 2000s. Oldboy in particular seems particularly archaic now and people got entirely the wrong idea about that movie thinking the violence was "cool" when the director said himself that he was trying to show the pain of violence.
Apart from Park Hae-il in War of the Arrows I don't remember seeing any of the actors before in other work, but they are all established actors in film and TV and have a lot of roles between them. I suppose with Song Kang Ho being so busy now and Choi Min-Sik not doing as much acting these days they had to go with new people. Not sure if it would have worked with them anyway as it required a younger cast to work the way it did.
The writing in this movie is thankfully not as pervy as in the Handmaiden and it does have a sex scene but that is not as big in the plot of the movie as it was in that former.
This has sold out all its' screenings at the Melbourne International Film Festival and is also playing on a double bill with Broker at the Korean Film Festival in Australia a few weeks after. It should release in Australia in October. I would implore you not to read any reviews or anything much about this movie going into it as it is far too easy to spoil what happens. I have been deliberately vague about the actual plot for this exact reason.
If you want a "worthy" movie for the year then this will be the one to watch. Not sure if it will be able to repeat the success of Parasite at the Academy Awards in 2023 but we shall see.
Film details:
Director: Park Chan-wook
Writer: Park Chan-wook, Seo-kyeong Jeong
Cinematographer: Ji-yong Kim
Composer: Yeong-wook Jo
Starring: Go Kyung-Pyo, Park Hae-il, Tang Wei
Origin: South Korea (2022)
Language: Korean with English subtitles
Genre: Crime, Drama, Mystery, Thriller
Trailer