Events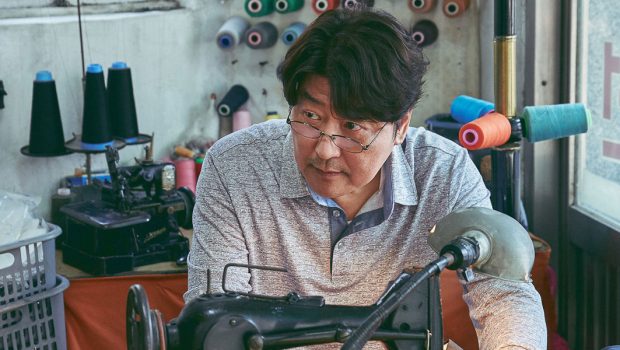 Published on August 22nd, 2022 | by Tim Chuma
MIFF 2022: Broker (2022) Review
Summary: South Korean dramas have a reputation of being overraught, this does have drama but also mixes it up with some comedy to make the ride easy. Baby ends up fine, don't worry.
When a desperate mother So-young (Ji-eun Lee aka IU) leaves her baby at a churches "baby box" she doesn't know that two amateur baby brokers Sang-hyun (Song Kang-ho) and Dong-soo (Gang Dong-won) have the shift for that night and have been taking babies dropped at that particular box to on-sell to the underground adoption trade. Unknown to all of them is two police officers are watching them and hoping to catch them in the act of selling the baby. When the mother turns up at the church the next day only to be told they have no record of the baby she ends up meeting up with the baby brokers and insists on going along with them to make sure the baby is found a suitable home.
When the first attempt at selling the baby falls through they decide to try again and end up at the orphanage where Dong-soo grew up. A nosy kid gets involved and ends up stowing away in their van but they decide to take him along anyway and end up becoming a de-facto family for the time they are together to find the baby. Dark clouds loom when a murder is involved and it is revealed exactly why  So-young is so keen on getting rid of his baby. As Don-soo says "this entire car is filled with liars".
Korean dramas can be very fraught affairs as it is a very tense country with North Korea being still technically at war with them. This is a gentler affair but still does have dramatic moments, but also comedy to break things up.
I was concerned that it would end very dramatically and something terrible would happen to the baby, as this seems to happen a lot in these sorts of movies. Just to put everyone's mind at ease, nothing happens to the baby.
Song Kang-ho is great in this as always and plays the big doofus well, always lecturing people that they should go to the drycleaners and not the laundromat even in situations where it is not really warranted like when they are pulled over by the cops.
I was going to attempt to see the big blockbuster movie he was in Emergency Declaration on the same day but it wasn't to be. There are also some other movies he is in I still want to see like Antarctic Journal, The President's Barber and a Tax Driver. I would consider going to see any movie he is in just to see his performance.
Ji-eun Lee does well and does have justified indignance at being lectured on her moral stance by all the of the other characters. South Korea is a very religious and conservative country and many of the characters want to blame the mother every chance that they get. Not the society, not the circumstances that led them to that point, not the country's laws or the religious sway over the population's morals.
Overall this was an enjoyable movie even though it does follow the predictable trope of "we're not a family but we are temporarily like one in this situation" type of story.
Film details:
Director: Hirokazu Kore-eda
Writer: Hirokazu Kore-eda
Key Cast: Bae Doona, Ji-eun Lee aka IU, Song Kang-ho, Gang Dong-won, Lee Joo-young
Producer: Eugene Lee
Cinematographer: Hong Kyung-pyo
Origin: South Korea (2022)
Language: Korean with English subtitles
Genre: Comedy, Drama
Trailer: