Films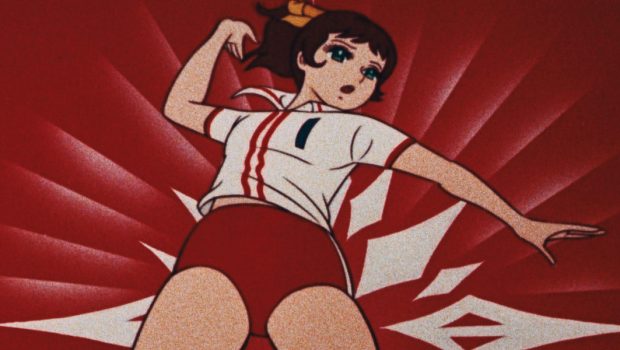 Published on August 8th, 2021 | by Tim Chuma
MIFF 2021: The Witches of the Orient (2021) Review
Summary: Well worth to watch even if you are not that big into sport. Nice historical footage and anime to break things up.
Japan's world champion women's volleyball team won so many matches in the 1960s that they started being called "The Witches of the Orient" in the media and by their opponents. In Japan being called a witch is bad as it is an evil spirit, not to mention the whole "oriental" description which is just not done these days.
The players reclaimed this title for themselves but have not really spoken of their experiences until now. Their biggest victory was gold at the 1964 Tokyo Olympics that still has the record of one of the most watched broadcasts in Japan's history.
Although I am not that big on participating or watching sport, I have enjoyed sports documentaries in the past such as Hoop Dreams, When We Were Kings and The Australian Dream. While it is often the underdog stories that get the most attention, champions will still get forgotten eventually no matter how big their win was.
The team also became so popular that there were series of manga and anime made based on them that are also shown during the documentary. Attack No. 1 seems to be the one that is shown during the documentary but there are still series based on volleyball being released today.
Having the players talk about their experiences alongside the old footage of them training does bring something to the experience. They introduce each player with their own stats card as in a sporting match and it goes on from there.
The shadow of World War II is on the documentary as a lot of the team had lost either one or both parents due to the war and the coach was famous for having survive being stranded in the jungles of Borneo.
Their coach was known as "the demon" and there is actual footage shown of him throwing volleyballs at players to dodge until they either can't get up anymore or they physically attack him. Why they let this be filmed is a mystery and it was shocking even to the press reporting on it at the time.
The players themselves said it was their entire life and they did not know any better. They all worked in the same factory and would train from 4.30pm in the afternoon until midnight 6 days a week. Often they would not even have dinner until 1am and then only get 3 or 4 hours sleep per night.
They said they would "cover for each other" when one of them needed a rest but they did start to feel the pressure of expectation after becoming world champions and did not know if they could win the gold in the Olympics.
While it was an interesting story for the most part, it did seem like it was starting to drag towards the end as it is quite long for a documentary and it is based on matches that have already been played so you can go look up the results if you really want to.
Having the anime clips and original footage of the training and matches does help break up the story so it is not just interviews, which can happen in a lot of documentaries. I did like the soundtrack choices as it would be a bit stark to watch without the music in parts. If you really wanted to you can go find the original footage to watch. I did like one of the players watching the anime based on herself with her grandchildren.
I would recommend this one even if you do not follow sport that much or are only interested every four years when the Olympics are on. A well made and engaging documentary that pulls you into the story even if you do not know that much about the sport.
Trailer
Film details:
Director: Julien Faraut
Soundtrack: K-Raw, Jason Lytle and Portishead
Country: France (2021)
Language: French, Japanese, Russian with English subtitles
Genre: Documentary Themes: Sport
Length: 1hr 40min