Events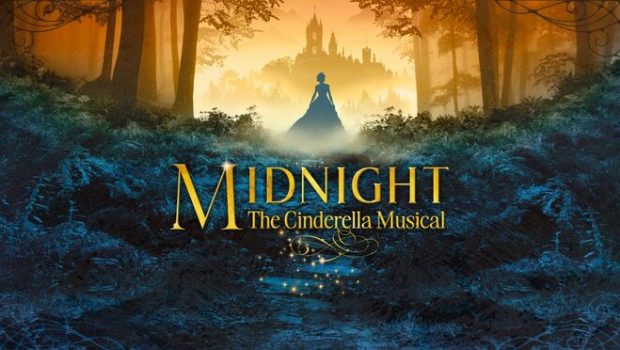 Published on June 25th, 2023 | by Adrian Gunning
Midnight the Musical Review 2023 (Melbourne)
Midnight the Musical is a delightful modern (and Australian) rendition of the classic fairy tale with music by John Foreman, Anthony Costanzo and Kate Miller-Heidke. Add in a stellar cast that include Shane Jacobson (Hairspray), Lucy Durack (Wicked), Verity Hunt-Ballard (Mary Poppins) and Matt Lee (Frozen) plus Brianna Bishop (Hairspray) as Cinderella and Thomas McGuane (Frozen) as Prince Charming that together make for a fabulous experience. Given that, the interpretation of Cinderella is also quite refreshing as she comes across as a headstrong and empowering individual which adds a unique twist to the story and best of all, Brianna Bishop succeeds in bringing this new version to life.
Additionally Verity Hunt-Ballard (Mary Poppins) plays Cinderella's stepmother plus Lucy Durack (Witcked) as her Godmother who both add to the comedic nature of this fresh new take on a classic and believe me, it is quite different, even though the parallels still exist. Further her evil Stepsisters (Melanie Bird & Kristie Nguy) are also quite memorable and add to this enjoyable new Australian production that was 8-years in the making.
Supporting the excellent cast are clever sets such as giant clock, lighting and period style costumes that add to the over the top opulence of the production. Of course, the highlight are the new songs from John Foreman, Anthony Costanzo and Kate Miller-Heidke that channel the Broadway with all the glitz and glam with the music, choreography and excellent cast. Another highlight is that the story lends itself well for both children and adults with silliness and innuendos that as a result make for an enjoyable and memorable for the entire family.
Final Thoughts?
With a short season in Melbourne, Midnight the Musical is perfectly timed with the school holidays in Victoria and if you're looking for an original Broadway experience, then this product definitely hits the mark.
Title: Midnight The Cinderella Musical
Dates: 23rd June 2023 – 9th July 2023
Web: https://midnightmusical.com.au
Venue: The Comedy Theatre
Cost: From $55
Midnight opens at the Comedy Theatre on June 25. https://midnightmusical.com.au/