Games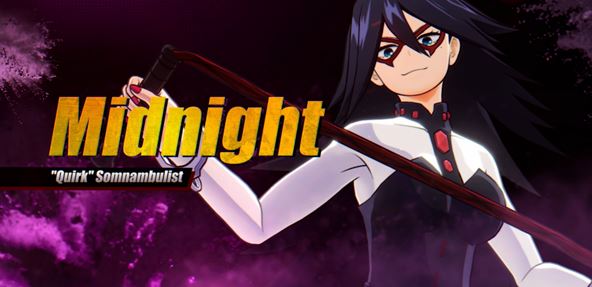 Published on March 18th, 2022 | by Adrian Gunning
Midnight joins the fight today in MY HERO ONE'S JUSTICE 2!
Don't let her looks fool you, pro hero Midnight will put you to sleep! You can now whip your way through the arena as the most alluring teacher of U.A. High School. Use her favourite weapon and Quirk "Somnambulist" to spread an irresistible scent sure to put her opponents down on their knees!
Midnight is the fourth DLC character of the Season Pass 2 of MY HERO ONE'S JUSTICE 2. Only one character left this season! Each DLC character is available as part of the Season Pass or can be purchased separately.
The demo is available on PS4, Xbox One, Nintendo Switch and PC, giving you access to the beginning of the game in "Story Mode" and to "Free Battle" with six characters from the roster.