Games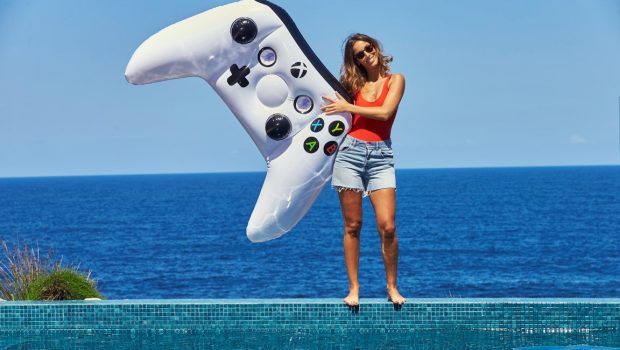 Published on January 17th, 2017 | by admin
Microsoft Store Sydney unveils the Limited Edition Inflatable Xbox One S Controller to celebrate Australia Day
As Aussies around the country prepare to celebrate our national holiday, Microsoft Store Sydney has today announced the perfect sidekick for those Australia Day pool parties – the Limited Edition Inflatable Xbox One S Controller!
Replicating the enhanced comfort and feel found on the hardware that inspires it, the new and exclusive floatation device comes complete with two thumbsticks (for added grip) and two drinks holders, to keep swimmers hydrated throughout this scorching summer.
A limited number of the wireless, pool-friendly controllers* are available from today through the Microsoft Store Facebook page, with further distribution plans to be announced in the coming days.
For more details on how to claim your Limited Edition Inflatable Xbox One S Controller, visit Microsoft Store on Facebook today.
*The Limited Edition Giant Inflatable Xbox One S Controller is not compatible with the Xbox One or Xbox One S gaming console, Xbox One Play and Charge Kit, Xbox One Chat Headset, or Xbox One Stereo Headset. It is however suitable for use in swimming pools, fresh water pools or the ocean, all summer long.