Games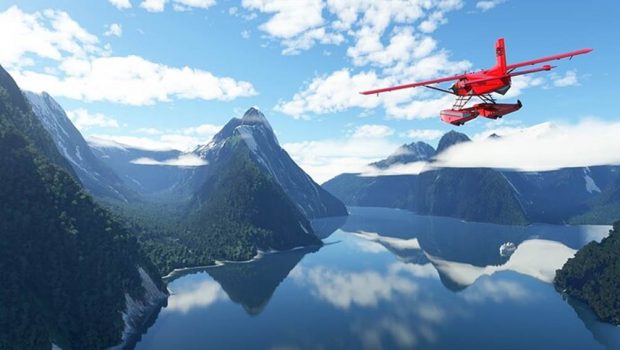 Published on February 25th, 2023 | by Adrian Gunning
Microsoft Flight Simulator: World Update XII Takes Us To New Zealand with Captivating Fidelity
Microsoft Flight Simulator World Update XII: New Zealand takes flight and is available now!
The jewel of the southwestern Pacific, born of volcanic fire and hewn by the sea and sky, New Zealand is globally renowned for its breathtaking vistas from Aoraki/Mount Cook, the country's highest mountain at 12,218 feet above sea level; to the Milford Sound, a spectacular fjord that novelist Rudyard Kipling called the eighth Wonder of the World; Auckland's needle-like Sky Tower, one of the highest structures on the planet; and the Bay of Islands, a group of 144 islands and numerous small peninsulas and inlets.
World Update XII: New Zealand features seven new cities created using high-resolution photogrammetry data and triangulated irregular network modelling:
Auckland
Christchurch
Hamilton
Nelson
Queenstown
Tauranga
Wellington
There are also 62 handcrafted points of interest to experience from the air, nine handcrafted airports, and 10 missions that explore the country's myriad sights, test their skills, and bask in the majesty of New Zealand's diverse landscapes from above.
Microsoft Flight Simulator World Update XII: New Zealand is available free to all owners. Confirm that your simulator is updated to version 1.30.12.0, download World Update XII: New Zealand and take in the natural beauty of New Zealand. The sky is calling!