Xbox Series X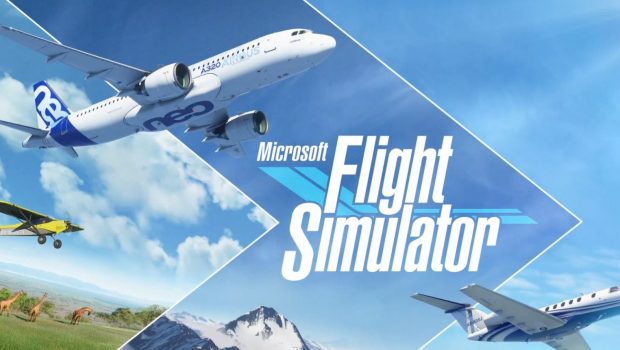 Published on July 27th, 2021 | by Andrew Bistak
Microsoft Flight Simulator Xbox Series X Review #XSX @XboxANZ @MSFSofficial
Summary: Microsoft Flight Simulator on the XBox Series X is a truly amazing and engaging title on this next-gen console and successfully recreates a flight simulator experience that can be played by novices and experts.
Take to the skies and experience the joy of flight in the next generation of Microsoft Flight Simulator. The world is at your fingertips.
Microsoft Flight Simulator is considered the definitive flight simulator which successfully puts the player into the cockpit of a real plane and was released way back in 1982 when actor Ronald Regan was President of the United States, E.T. was one of that year's biggest blockbusters and the Atari 2600 was released with faux wood paneling. So here we are 39-years later and the franchise has never looked better courtesy of the technological achievements of the Xbox Series X. Quite simply put, Microsoft Flight Simulator looks stunningly realistic on this next-gen console thanks to its photorealistic graphics.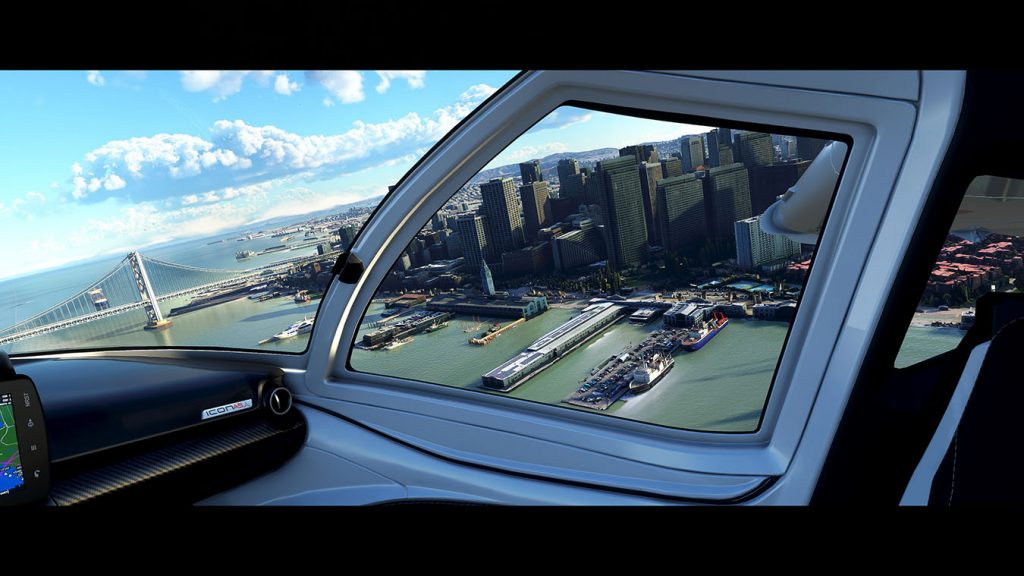 Microsoft Flight Simulator Trailer
.
The first time I was flying around in discovery mode that allows you to visit some truly scenic locales such as the Pyramids of Gaza in Egypt to the beautiful beaches of Bora Bora French Polynesia and of course the architectural wonders of New York City, it really dawned on me how good this game looked and there was plenty of wow moments… including plenty more to come. These awe-inspiring graphics are made possible due to the satellite data streaming which adds realism due to the photogrammetry that is streamed from cloud stored satellite images. In essence, it adds real-world images that have been rendered to really make you feel like you're flying a real airplane. However the caveat for this feature is that you need fast internet connection and if this is an issue, you can still play the game offline without photogrammetry.
Online Mode – photogrammetry on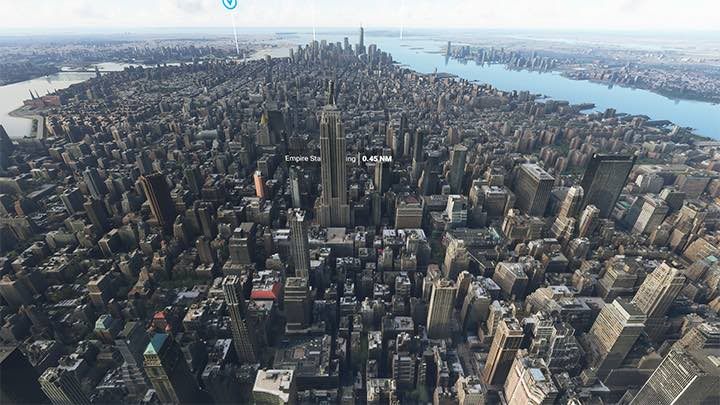 Offline Mode – photogrammetry off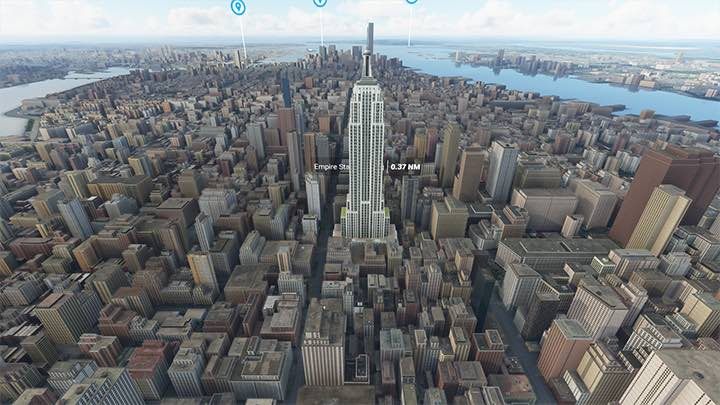 Supporting the visuals on the Xbox Series X is 4k Ultra HD and HDR that runs at a resolution of 3840 x 2160 with vibrant colours and some spectacular depth to help with the overall realism. Although the framerate on the Xbox Series X does take a hit compared to high-end gaming PC's, surprisingly the 30 fps is still quite solid on this console. However if you have a TV that supports VRR (Variable Refresh Rate) such as the LG C1 OLED TV (Our review coming soon), it will make the gameplay smoother and in essence, increase the framerate. When game optimisation was enabled on this TV, the New York City map which is very dense in graphics pushed the FPS between 64 to 101, whereas the Bora Bora area which is considerably less detailed but equally impressive averaged between 80 to 100 FPS according to the LG C1 OLED TV's game optimisation mode. So while you are guaranteed a framerate of a minimum of 30 frames per second as a standard, the console will push it even higher, especially when matched with gaming monitor or TV like the LG C1 OLED TV.
Microsoft Flight Simulator on the LG C1 OLED TV (2021)
Oh, it's also a large install on the XSX with almost 100GB and if you want to download additional maps, these will just add to the size. Considering the photorealism of this game, it is well worth it and the real-time rendering is impressive, not to mention the realistic lighting, weather effects and detailed virtual cities, even with traffic. As a result, Microsoft Flight Simulator is worthy of being called a next-gen game.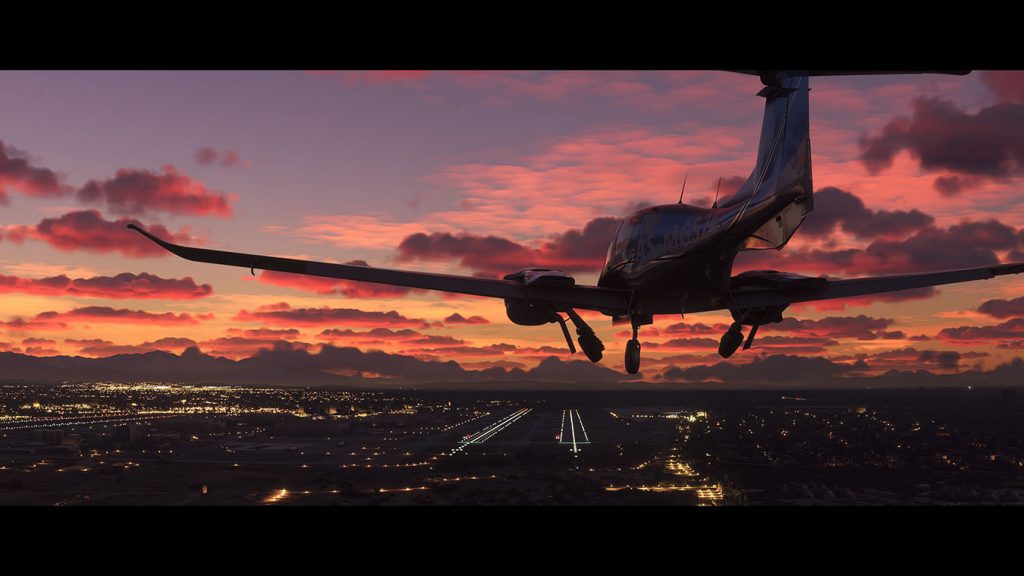 Once installed, the main gameplay modes (or simulations) include;
Discovery Flights
Visit iconic and beautiful locations from around the globe (Giza Egypt, Mount Everest Nepal, Bora Bora French Polynesia, Naples Italy, New York United States of America, Rio de Janeiro Brazil, Paris France and London England come with the base install)
Flight Training
Learn fundamental skills and techniques to fly like a professional
Activities
Test your skills (e.g. landing, bush trips and more)
World
Create flight plans and explore the world in free mode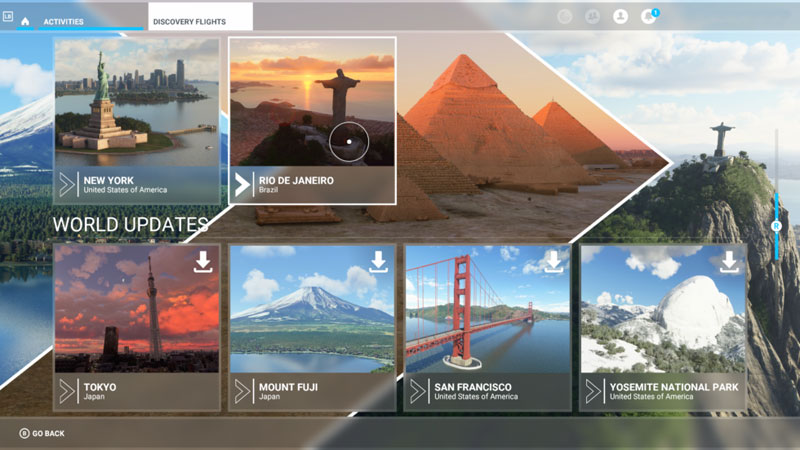 Further, you can adjust the difficulty of the game, including the number of assists and the higher number of assists, the easier it is to control one of the many aircraft's in Microsoft Flight Simulator. With that said, no matter what level you play this simulator, the controls are well mapped on the XSX controller, although landing can sometimes be a challenge for me, depending on weather and the time of day, however I am improving. If you want to take your simulator to another level, you can connect a keyboard and mouse combo to your next-gen consoles which gives you more control over your aircraft's navigation but for most, the XSX controller works a treat.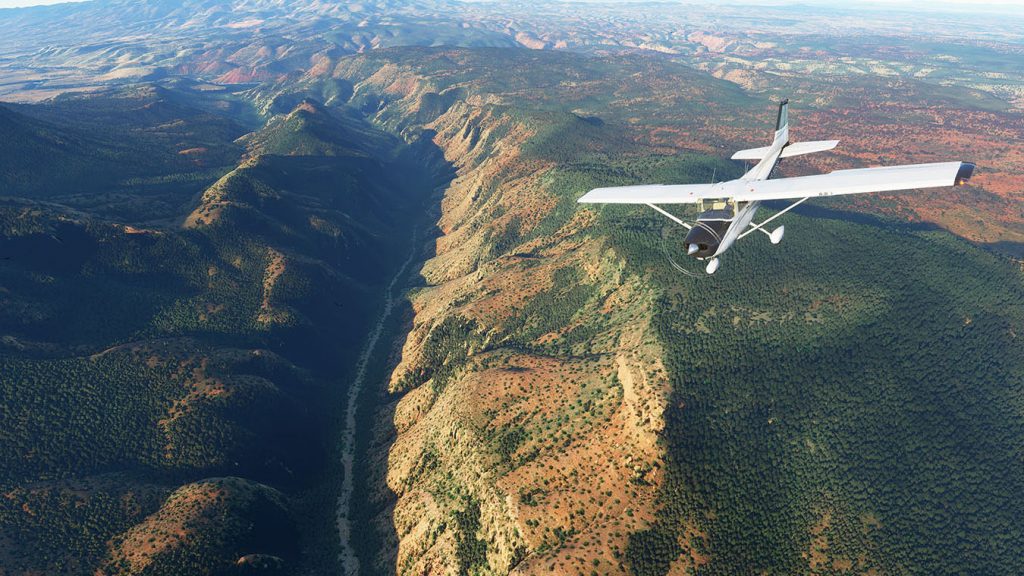 As this is a simulator, there is really is an awful lot to delve into here. You can certainly just jump in a plane and take a flight somewhere, scour the globe for a location you'd like to see, pick the closest airport and off you go. However the developers clearly want you to enjoy the locations as well as there is a "points of interest" button that you can press that will draw your gaze to areas of interest near you. But if you want more than just casual flight, you can tackle any one of the many challenges available. I learnt very quickly that the handling of the light aircraft you train in and the handling of a commercial airliner are very different when I tackled one of the landing challenges… it took me a few goes (with a lot of cockpit warning messages in the process) but I eventually got the hang of it and landed… it wasn't a smooth landing, but as they say "any landing you can walk away from, is a good one."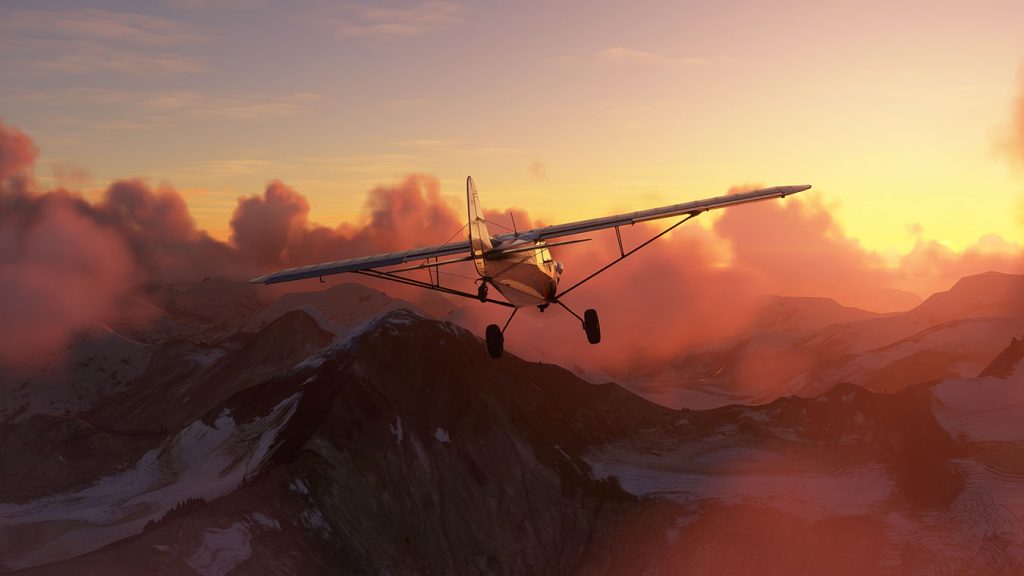 Clearly the game is a visual stunner but it just wouldn't be the same if those visuals weren't matched with a soundscape to compliment them and fortunately we get some excellent audio here. Again it's worth having a fiddle around the options to adjust settings as you can opt for more or less radio chatter (or ground traffic, weather effects and many other things) and it just adds to that tingle of "I'm a virtual pilot" hearing the radio chatter from the local control tower directing planes landing and taking off. Naturally one of the most satisfying things to hear though, is the engine hum, that rumble of the engines as you soar high above the ground (the difference between the cockpit noise levels and the external camera noise levels is well done too).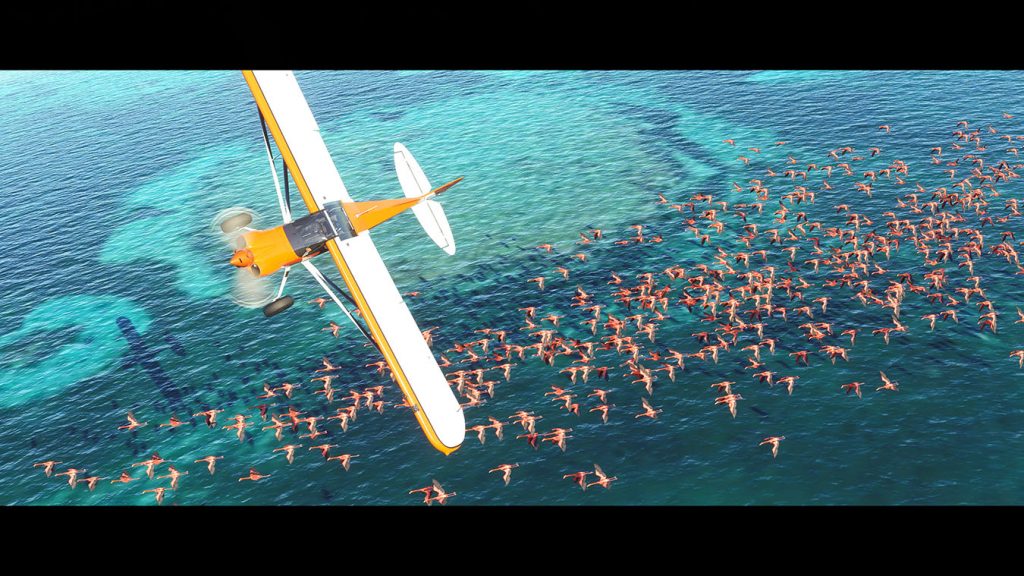 The game also supports fluid multiplayer elements as can you see other real-world pilots in your virtual world that is great if you want to cruise around with your friends. There's also a handful of different versions of Microsoft Flight Simulator available that include;
Microsoft Flight Simulator Standard Edition.
The Standard Edition of Microsoft Flight Simulator includes only the base game, with no additional preorder bonuses or perks included. This is the version of the game that will be included with Xbox Game Pass on day one.
Microsoft Flight Simulator Deluxe Edition.
The Deluxe Edition of Microsoft Flight Simulator includes the base game, as well as the Deluxe Upgrade, which includes five additional meticulously crafted airplanes and airports, including:

Diamond Aircraft DA40-TDI
Diamond Aircraft DV20
Textron Aviation Beechcraft Baron G58
Textron Aviation Cessna 152 Aerobat
Textron Aviation Cessna 172 Skyhawk
Amsterdam Airport Schiphol (Netherlands)
Cairo International Airport (Egypt)
Cape Town International Airport (South Africa)
O'Hare International Airport (USA)
Adolfo Suárez Madrid–Barajas Airport (Spain)

Microsoft Flight Simulator Premium Deluxe Edition.
Finally, the Premium Deluxe Edition of Microsoft Flight Simulator includes the base game and the Premium Deluxe Upgrade, which includes all the aircraft and airports from the Deluxe Edition, plus an additional five of each, including:

Diamond Aircraft DA40-TDI
Diamond Aircraft DV20
Textron Aviation Beechcraft Baron G58
Textron Aviation Cessna 152 Aerobat
Textron Aviation Cessna 172 Skyhawk
Boeing 787-10 Dreamliner
Cirrus Aircraft SR22
Pipistrel Virus SW 121
Textron Aviation Cessna Citation Longitude
Zlin Aviation Shock Ultra
Amsterdam Airport Schiphol (Netherlands)
Cairo International Airport (Egypt)
Cape Town International Airport (South Africa)
O'Hare International Airport (USA)
Adolfo Suárez Madrid–Barajas Airport (Spain)
Denver International Airport (USA)
Dubai International Airport (United Arab Emirates)
Frankfurt Airport (Germany)
Heathrow Airport (United Kingdom)
San Francisco International Airport (USA)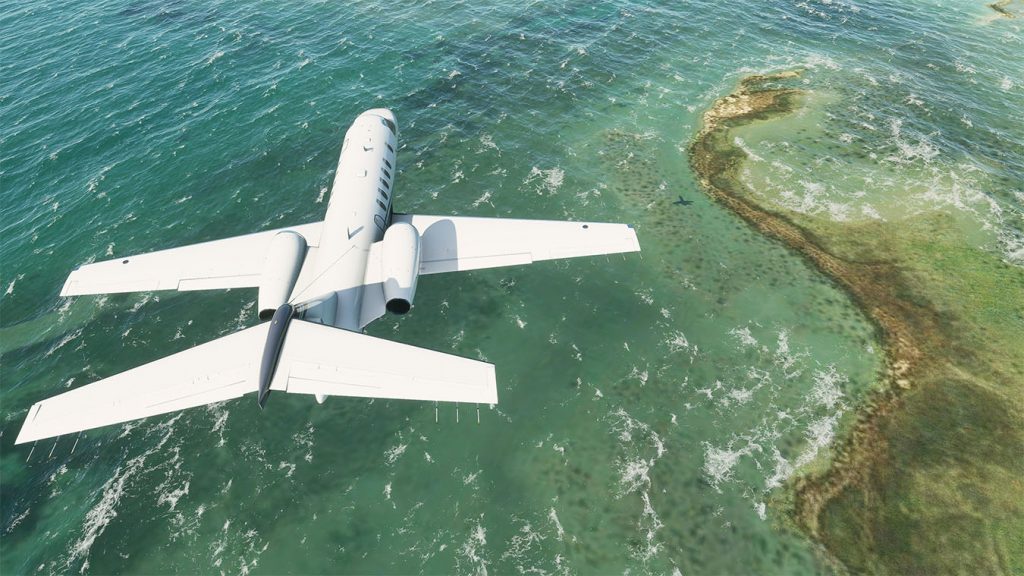 I've only really scratched the surface but I've been having an absolute ball with the game/sim. On that note… it is labeled as a simulator more than a game and that is true, it has options to make things easier or harder (I stuck with the default mid level). I suspect for hardcore flight enthusiasts there may well be even more detailed simulators out there, but for the average aviation aficionado Microsoft Flight Simulator provides enough of a challenge to make you feel you've earned your wings (I don't often play games that seem to actually have key bindings for every key on the keyboard). You will likely also learn just how sensitive your keyboard can be to touch. That moment when you've been cruising reasonably level and notice you are starting to yaw a little and attempt to make a minor adjustment and tap so hard that you find yourself over correcting and just about inverting… yeah, that's a bit of a heart racer, especially if you have been flying for some time, there are no checkpoints here! Thankfully you can save midair.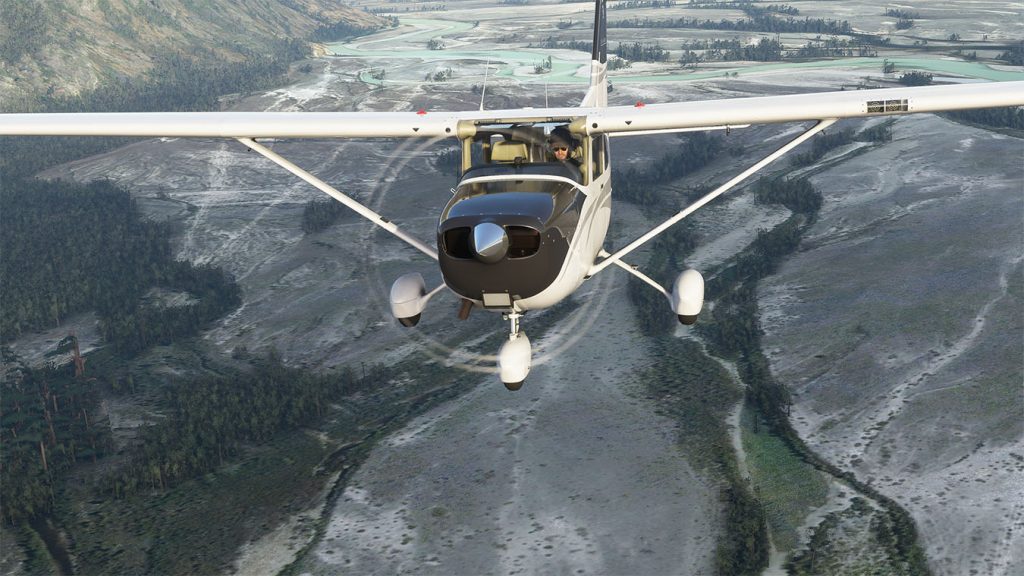 Final Thoughts?
I could keep going on and on about this for ages… but I need to stop somewhere. With a strong starting point in terms of aircraft to use and the fact that you can fly to/from anywhere in the world plus regular updates and more content, I really can't recommend this enough to fans of flight! Visually stunning and a challenge if you want it to be, or a reasonably calm flight of fancy if you want that, Microsoft Flight Simulator Xbox Series X is a true accomplishment on this next-gen console and a game that you will continue coming back to, even years later that can be played as a enjoyable joy flight or a challenge as you attempt to land a passenger plane at night and with bad weather. But enough from me… I need to get back in the cockpit and enjoy the sights of the world (if we can't get out there in reality at the moment… this is arguably the next best thing!).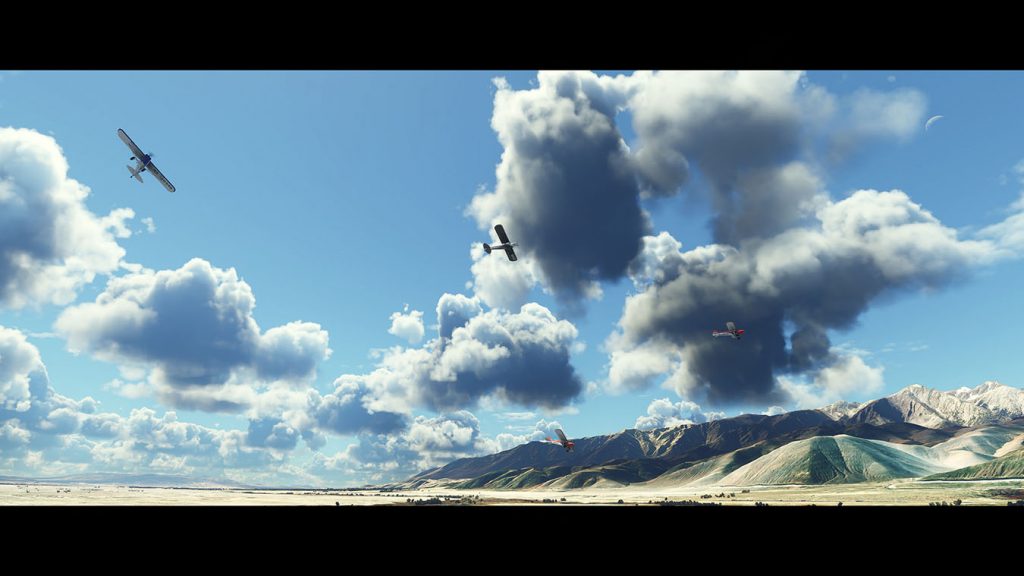 Review written by Chris O'Connor Andrew Bistak