Events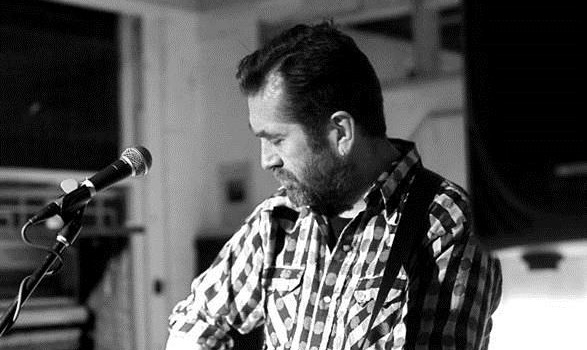 Published on July 7th, 2015 | by admin
Mick Thomas Victorian Tour kicks of 24 July
The van is packed and Mick Thomas and the Roving Commission are set to roam Melbourne and Victoria with a string of regional and metropolitan dates taking in Montrose Town Centre (Thu 23 July), Ararat Live at Alexandra Oval Function Centre (Fri 24 July), Caravan Music Club (Sat 25 July) and Yarram Club Hotel (Sun 26 Jul).
And with his Caravan Music Club show on 25 July now SOLD OUT, Mick has added a Caravan Sunday arvo session on 2 August… so pack a picnic and bring the family!
Raconteur, troubadour, balladeer and poet, Mick Thomas is best known as the Blundstone-wearing song master of pub-rock icons Weddings Parties Anything. His band The Roving Commission features Squeezebox Wally on Piano Accordion and a rotating schedule of talented performers to keep the party alive with Micks unique mix of folk, roots and country.
Mick's ever-evolving talents as a writer and performer defines a career as intriguing as it is enduring. His knockabout image partly explains his close relationship with his audience. They see him as one of them. A loyal mob who have followed him from the Weddo's through his solo career, Mick's fans relate to his wistful, sentimental and nostalgic lyrics. Themes such as Australian history ('Dancing Man', 'Gallipoli Rosemary'); fleeting or lost love ('For a Short Time', 'Disrepair'); the bittersweet realities of life's merry-go-round ('Away, Away', 'Ticket in Tatts'); alienation ('The Lonely Goth'); and football ('Tom Wills', 'Monday's Experts'); are wrapped in a positive, triumph over adversity message. The characters in Mick's songs are everyday battlers, as are he and his fans.
In 2013 Mick created and starred in the hit music theatre piece Vandemonian Lags alongside Brian Nankervis and Tim Rogers, restaged in 2014 for the Adelaide Cabaret Festival. His production credits include working with bands such as The Waifs, creating soundtrack scores for film and television, music for theatre, as well as 21 album releases with his various bands, side projects and as a solo artist. With over 25 years of sold out headline shows across the nation and having regularly toured across the globe, Mick is also a festival favourite who can talk the leg of an old chair, play the arse off a guitar, sweat the shirt of his back and lay you in the aisles.
Inducted into The Age Hall of Fame in 2012, it's fair to say that Mick Thomas is something of an Australian music icon, respected by the industry, loved by the crowds for his warm character, his on stage humour, and his ability to traverse the boundaries of rock musician to down home family man. Catch him perform live at:
Thursday, 23 July 2015    
Montrose Town Centre  
Tickets HERE 
Friday, 24 July 2015          
Ararat Live          
Tickets HERE 
Saturday, 25 July 2015    
Caravan Music Club         
SOLD OUT 
Sunday, 26 July 2015       
Yarram Club Hotel           
Tickets HERE 
Sunday, 2 August 2015    
Caravan Music Club         
Tickets HERE 
Links
www.mickthomas.com www.facebook.com/MickThomasMusic
GALLIPOLI ROSEMARY VIDEO CLIP: https://www.youtube.com/watch?v=XgoF3d63lrY
MY MOTHER'S GUITAR VIDEO CLIP: https://www.youtube.com/watch?v=ha77gAZvss8
LIVE 'ALL THE ROADS': https://www.youtube.com/watch?v=qy0E8uIVsXk
LIVE 'LUCKIEST MAN': https://www.youtube.com/watch?v=X5h7vDoaGJU