Comics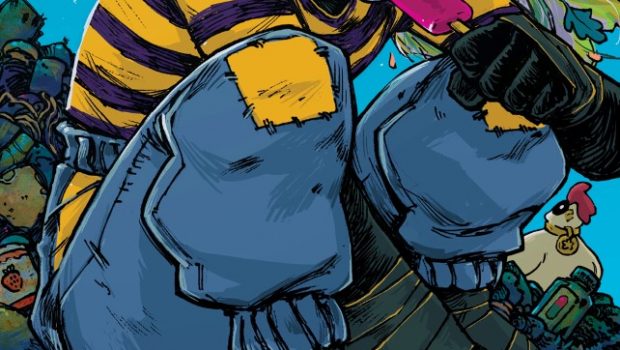 Published on August 19th, 2023 | by Adrian Gunning
Michael Dialynas' All Ages ZAWA + THE BELLY OF THE BEAST Comes to the BOOM! Box Imprint at BOOM! Studios This Fall
GLAAD Award-winning and Eisner Award-nominated cartoonist Micahel Dialynas (Wynd, Teenage Mutant Ninja Turtles) crafts a charmingly macabre eco-friendly fable about nature, greed, and good food shared with better friends in ZAWA + THE BELLY OF THE BEAST, available November 2023.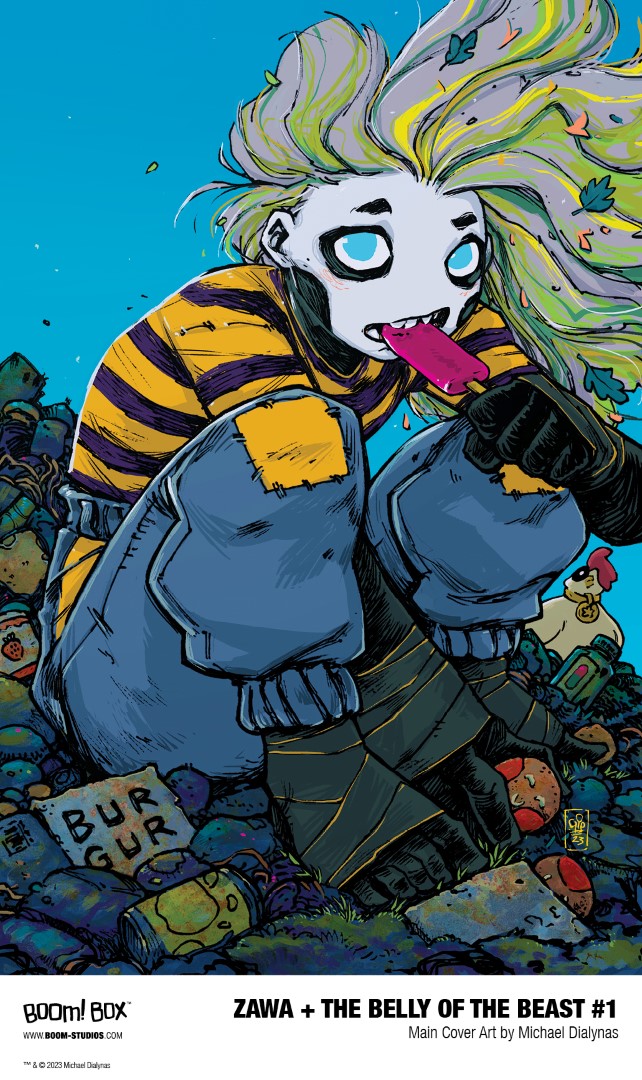 Trapped for eternity inside her mountain by pollution-spewing factories, the ancient guardian spirit Zawa only has industrial run-off to eat, leading her to a bitter existence of paranoia and destruction. But when two siblings from a nearby village, Bandit and Thatcher, help her escape, they'll quickly learn that the way to calm Zawa's heart is through a well nourished stomach!
ZAWA + THE BELLY OF THE BEAST #1 features a main cover by Michael Dialynas with variants by artists Jorge Corona (Batgirls), Karl Kerschl (Gotham Academy), and more!
"I've done it! I've managed to swindle BOOM! into letting me write and draw my series! ZAWA + THE BELLY OF THE BEAST has all my art passions, from drawing tasty foods to weird creepy monsters in a cottage-core apocalyptic seaside city! This is a story about facing your own fears and standing up for what you believe…plus it has a cute guard cat and a chill chicken," said Dialynas. "It's gonna be awesome!"
"Ever since seeing the very first doodles of Zawa in Michael's sketchbook years ago, I've been hungry for more – and it's an absolute thrill to finally watch him bring this world to life as only a master cartoonist could," said Executive Editor Eric Harburn.
ZAWA + THE BELLY OF THE BEAST #1 will be available in comic shops November 8, 2023. It is available for pre-order at your local comic shop. Digital copies can be purchased from content providers, including comiXology, iBooks, Google Play, and Kindle.