Events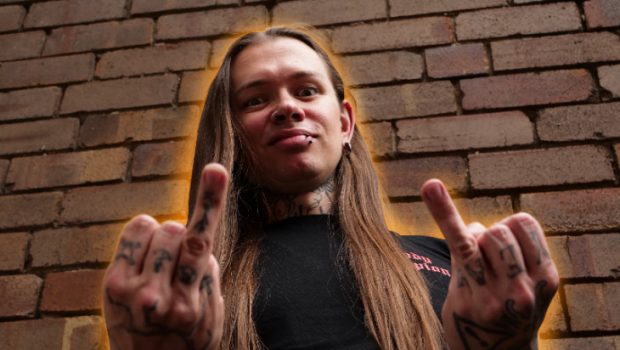 Published on April 3rd, 2023 | by Tim Chuma
MICF 2023: Nat's What I Reckon Yeah, Righto Review
Summary: Not as based as Friendlyjordies but that is not saying that much. At least has some positivity to spare which is sorely needed these days.
While I am not a huge fan of this particular YouTuber I was interested enough to go check out his show just the once to see what he was about. From what he said he wanted to be a stand up comedian first and lockdowns meant he started doing the cooking stuff due to not being able to tour.
This is his third show with the previous ones being his stand-up material and videos, the cooking show where he took the "TUCKA FUCKA" microwave around the country and now is more of a general show.
I hadn't read his cookbooks but have reviewed his life advice one which I thought was alright except for the part about dancing since I used to do it to do some physical activity.
I suppose this show was alright he doesn't really seem to care that much that way or the other if people actually likes it but does say that may be due to the medication he is on. It was a bit insipid people felt the need to cheer for the medication they were on at the time.
He does have more of a cut through than the usual stand up comedians as even someone from overseas said their friends were fans of him.
The show was alright but suffered in that it didn't really seem to have a central theme this time and was just him rambling until it got a bit self-indulgent at the end.
Not sure if I would see him again but at least it wasn't as mean-spirited as something like Friendlyjordies where he just spends most of his show just paying out on people he does not personally like. We need more positivity in the world not just standing on the stage spouting bile.
Show details:
Adult: Fri & Sat $44.90 / Sun $39.90
Group (6+): Sun $32.90
Concession: Sun $29.90
9.30pm, 8.30pm
Fri 31 Mar & Sat 1 Apr: 9.30pm;
Sun 2 Apr: 8.30pm
Forum Melbourne – Downstairs, 154 Flinders St, Melbourne
60 Minutes
Advisory: Frequent course language, drugs, alcohol, mental health issues discussed