Events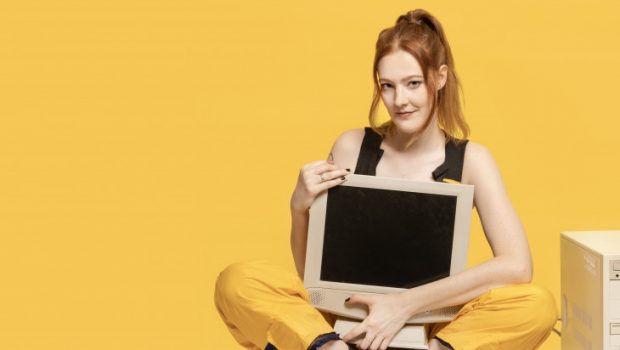 Published on April 7th, 2023 | by Tim Chuma
MICF 2023: Lou Wall vs. The Internet Review @LouisaWall10
Summary: A rollercoaster of emotions with you gaffa-taped to the seat.
I had heard of this and thought it might be a fun show about early to mid-2000s internet memes and culture, OH HO HO HO NO! What it is a story about how one persons jealously became an obsession aided and abetted by the internet with a side-hussle into selling feet pix.
It is easy enough to just talk about mental illness, it is quite another thing to take people onto the roller coaster with you and what a ride this was.
The introduction is somewhat of a fake out with the early internet memes that lull you into expecting a different show. She does talk about having her internet access restricted by her parents and the government program that provided the laptop for school. Teenagers are resourceful and she goes well over the top explaining how she got around it. STEM used for evil if you will.
The big screen is used well in the show to the point you don't really notice it after a while.
The whole premise of the show is based around cyberstalking one person but it may not be one person or may be all or none of them.
The foot pix song comes kind out of nowhere and would be what an entire show is based around if it was done by someone else. Lou Wall uses the exact messages she got from the person and shows the custom videos she made. The Wikifeet profile now seems to have gone. Her dancing is even more disturbing in this song she contorts her body like a demon, that is quite some flexibility for someone so tall. I didn't know she had any dance training at all.
There were some actual fake social media profiles Lou Wall set up during the pandemic but I did not remember the exact handles. Her previous show was about trolling conspiracy theorists online so she seems to have a lot of experience in this.
Overall the show ends not in the way you would expect it would as her friends all love and forgive her and several have been to actually see it during the run.
This beats even Greg Larsen's show for the most unhinged show I have seen and It would be great if they did something together. They are both performing at ACMI but this show finishes on Easter Sunday.
A favourite for the Piece of Wood Award for sure (voted by other comedians) as I spotted quite a few sneaking in up the back and hopefully she gets to tour it more in the future. I can't believe more people are not talking about this show as it is really something you have to experience.
Show details:
Adult: All Tix $32.00
Concession: All Tix $28.00
Group (3+): All Tix $28.00
Preview: All Tix $26.00
Mob Tickets: All Tix $26.00
6.30pm, 5.30pm, 6pm
Thu 30 Mar – Sat 1 Apr: 6.30pm;
Sun 2 Apr: 5.30pm;
Wed 5 Apr – Sat 8 Apr: 6.30pm;
Sun 9 Apr: 5.30pm
ACMI – Gandel Lab, Fed Square, Melbourne
Mon 3 Apr: 6pm
Melb Town Hall – Powder Room, 100 Swanston St, Melbourne
55 Minutes
Content advisory: Sex references, mental health issues, language, discussion of sex work