Events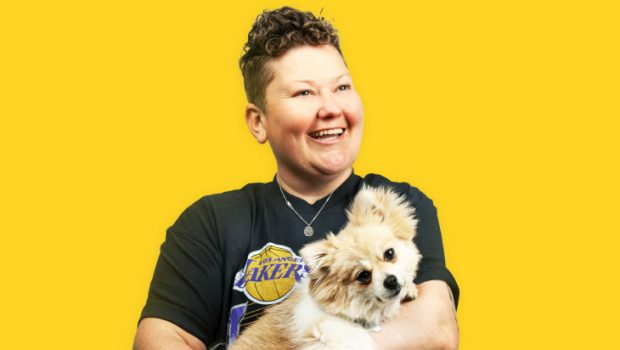 Published on April 17th, 2023 | by Tim Chuma
MICF 2023: Kirsty Webeck A Bit Of Fun
Summary: A nice early show to go to for the festival or you could go straight after work and then go home.
I had been meaning to see Kirsty Webeck for the past couple of years but it had not happened. She and Geraldine Hickey have a bit going over social media that people can't tell them apart. Now that I have seen both of them they are different but I can't quite put my finger on it easily.
Kirsty's experience in marketing comes across with her busy social media presence especially with posts about Joan and Ferg and even day to do day events like tripping on the tram tracks and having to go to hospital but still going to do a gig in Sydney the same day. Geraldine Hickey was on RRR FM Breakfasters for a while so is in that area you thinking you know her but you really do not.
Not as much about Joan and Ferg in this show but they really work better in visuals so that is more eye candy for social media.
Her persona from social media does come across well in the show and I have no hesitation recommending this show to a wide range of people. As it is on relatively early it would also make a good family show or one you could go to and then go and get dinner for the later shows.
Also I recommend getting a drink downstairs, if you have a ticket for the show there is a 25% discount on drinks.
I was surprised about the content of the show as she does not say much in the promotion and it is not like having someone on radio where you have heard most of their stuff before they even do the show. There is nothing really confrontational in the show and Kirsty makes a point of not singling people out in the audience.
This show is well worth your time and I look forward to seeing more of Kirsty Webeck in the future.
Show details:
Adult: Wed & Thu $32.00 / Fri & Sat $35.00 / Sun $32.00
Concession: Wed & Thu $30.00 / Sun $30.00
Group (6+): Wed & Thu $30.00 / Sun $30.00
Tightarse Tuesday: $28.00
Preview: All Tix $25.00
6pm, 5pm
Thu 30 Mar – Sat 1 Apr: 6pm;
Sun 2 Apr: 5pm;
Tue 4 Apr – Sat 8 Apr: 6pm;
Sun 9 Apr: 5pm;
Tue 11 Apr – Sat 15 Apr: 6pm;
Sun 16 Apr: 5pm;
Tue 18 Apr – Sat 22 Apr: 6pm;
Sun 23 Apr: 5pm
The Westin Three, 205 Collins St, Melbourne
AUSLAN: Thu 20 Apr: 6pm
55 Minutes
Link:
https://www.comedyfestival.com.au/2023/shows/kirsty-webeck