Events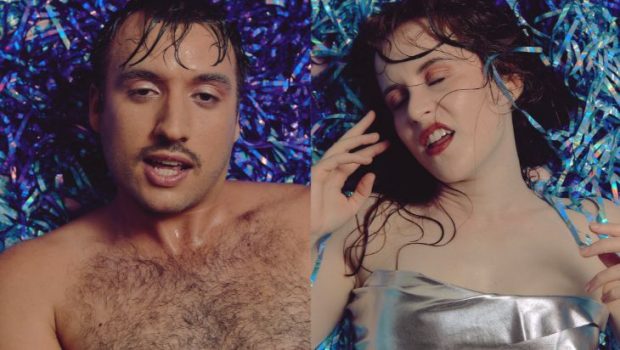 Published on April 17th, 2023 | by Tim Chuma
MICF 2023: Hot Department Wet Heat Review
Summary: Quite a challenging show and not one to go to if you are afraid of audience interaction. Still worth going to see though.
SOLD OUT SHOW
I had seen a little bit of this duo on Just for Laughs Australia and decided from that to go see them. They are contemporaries of Aunty Donna and have done some work with them also. It is hard to describe their type of humour, it is kind of sketch comedy mixed with improvisation and not really stand up although there is a token section where they do that to make fun of it.
Going from Kirsty Webeck's show which had no crowd work to this one was quite a shock. One of the duo jumped on the seat next to mine. They ran all over the place up the sides and got people from the audience. I don't really think there is anywhere "safe" you can sit in this show. Maybe wear figure-hugging leopard print pants and they will not pick you out.
From what I have since seen on line of their work they do have several bits they do in this show that are recurring characters like the "Step Mom" bit. Some of them did go on for a bit too long but they seemed to be riding the audience reactions more than anything else.
The popular shows this show seem to have a social media buzz due to something in particular happening in the show that the audience will talk about afterwards. This show sure had that, not really sure I should say exactly what it is as that would ruin the surprise. One of them did spit in the other one's mouth at one point. Did I mention the "sexy" parts are not that way at all? It is just weird and awkward and they 100% percent play that up since there is no sexual chemistry, is a strange switch to see this on stage.
Although this can be a confronting show at times, if you are adventurous you will get more out of it. Maybe if you go with a group of friends and get one of them to do the audience participation bits.
Special mention to the Malthouse front of house who took me up in the lift to the venue due to stairs and come and got me afterwards to go back down. Keep this in mind when you arrive if you have access issues with the venue. Sorry, I forgot the name of the person, talk to the box office at the venue.
Show details:
Adult: Wed $25.00 / Thu $28.00 / Fri & Sat $30.00 / Sun $28.00
Concession: Wed $22.00 / Thu $25.00 / Sun $25.00
Preview: Thu $25.00
Tightarse Tuesday: $22.00
8pm, 7pm
Thu 30 Mar – Sat 1 Apr: 8pm;
Sun 2 Apr: 7pm;
Tue 4 Apr – Sat 8 Apr: 8pm;
Sun 9 Apr: 7pm;
Tue 11 Apr – Sat 15 Apr: 8pm;
Sun 16 Apr: 7pm;
Tue 18 Apr – Sat 22 Apr: 8pm;
Sun 23 Apr: 7pm
The Malthouse – The Tower , 113 Sturt St, Southbank
55 Minutes
Strictly for audiences 18+
This show contains: Frequent coarse language, Nudity, sexual references
https://www.comedyfestival.com.au/2023/shows/wet-heat