Events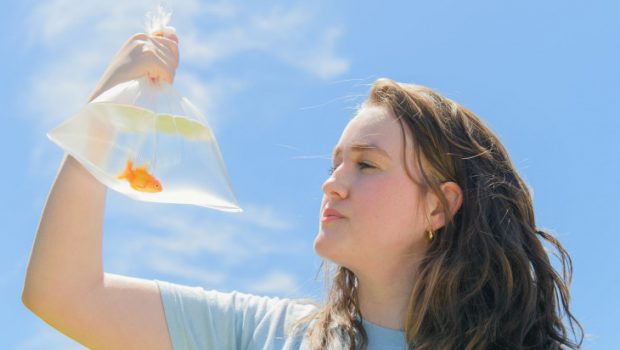 Published on April 9th, 2023 | by Tim Chuma
MICF 2023: Grace Jarvis This Is The Last Goldfish That I Am Going to Eat For You Review @gracejarvisohno
Summary: Was great to see the confidence Grace has gained even in just the past year. Looking forward to seeing her in future years.
I hadn't seen Grace Jarvis since last year and I am no longer on Twitter that much so I was looking forward to this show to see how much she has developed in the past year.
Initial impressions were much better she seems to have developed a lot and seems more confident in herself. Seems like the self-negging thing is what people do these days to get people on their side. Not sure why you would do that unless it is part of a persona, there are plenty of people who would dump on you for free there is no reason to do it to yourself.
This show goes more into Grace's past and growing up autistic and queer at a Queensland girls' private school. As it turns out the people who were meant to have her best interests at heart did not and the way she reacted was the right way.
I did like seeing the bits and pieces she has posted about on Twitter make it into the show. Reminds me of how I would go to see Geraldine Hickey when she was on RRR FM doing the Breakfasters and had already heard all the stories but still went to see her.
What I agreed with is her complaint that people tend to categorise people on the spectrum as all the same. It affects people differently and certainly social media does let you get in touch with a lot of people with similar interests including some that are on the spectrum which is why they are so into that particular thing.
It is pretty unfair that creative people are seen differently if they have a mental illness and they use it in their work where others are just trying to live their life.
While there were not any huge laughs during the show, it was consistent in the amount of titters all the way through including the harder parts of the content. Sometimes all you can do is laugh.
There is quite the magic trick in this show although it may be just a perception change. It is like Grace puts on her finger on your forehead and allows you to see it. I swear when she talked about her self-harming as a teenager her scars suddenly appeared on her arm like Gandalf had thrown the One Ring into the fire and they appeared in fiery Elvish script on her arm.
It was a much improved show this year, I just wish I didn't have to rush off to get to another show as I wanted to talk to her about the show afterwards. Not sure if she would appreciate being mobbed after the show though. Maybe next time.
Show details:
Price:
Adult: All Tix $28.00
Concession: All Tix $25.00
Preview: All Tix $23.00
Tightarse Tuesday: $22.00
Times and dates:
6.20pm, 5.20pm
Thu 30 Mar – Sat 1 Apr: 6.20pm;
Sun 2 Apr: 5.20pm;
Mon 3 Apr & Tue 4 Apr: 6.20pm;
Thu 6 Apr – Sat 8 Apr: 6.20pm;
Sun 9 Apr: 5.20pm;
Mon 10 Apr & Tue 11 Apr: 6.20pm;
Thu 13 Apr – Sat 15 Apr: 6.20pm;
Sun 16 Apr: 5.20pm;
Mon 17 Apr & Tue 18 Apr: 6.20pm;
Thu 20 Apr – Sat 22 Apr: 6.20pm;
Sun 23 Apr: 5.20pm
Trades Hall – The Meeting Room, 54 Victoria St, Carlton
Please note, the following performances will be filmed: Fri 14 Apr & Sat 22 Apr.
55 Minutes
Trades Hall – The Meeting Room
Suitable for audiences 18+
This show contains: Drug references, Occasional coarse language, References to self-harm and suicide, Strong sexual references.