Events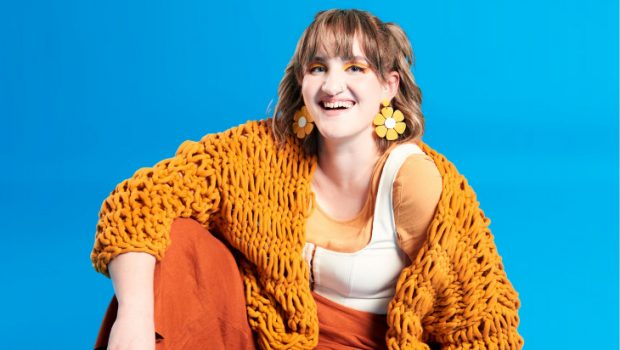 Published on April 1st, 2023 | by Tim Chuma
MICF 2023: Gabbi Bolt Odd Sock Review @GabbiBolt @micomfestival #MICF
Summary: Gabbi Bolt seems to have come out of her shell more since last year and engaging with the auidience makes for a better show. Try to see it if you can.
I enjoyed Gabbi Bolt's show last year but she did not get to do a full run last year due to COVID impacts and some shows still not wanting to risk it. This year was also a bit different in that Gabbi allowed photography and filming in her show to help with the social media reach.
While a lot of acts would have moved to a larger venue after selling out their run the previous year, if you do that then you have to sell more tickets and have more stress. Much better to do more shows where you know it already works and are supported. With all the difficulty even established acts are having selling tickets this year it is a good strategy.
There are new songs in this show but they are of a similar style in parts. The one everyone knows Gabbi Bolt for is still in the show but she wisely holds off on it until the end.
She does specifically say what the show was not going to comment on including all the current issues that are better addressed elsewhere. Personally this is a relief as there are other places I can get these issues covered and coverage of the Ukraine war has been pretty relentless this year.
I did notice she has come out of her shell and there is more audience engagement this time. One of the best jokes of the show was the audience member who gifted Gabbi an Andrew Garfield locket and gave it to her during the show. Also the conversation Gabbi had with the former bakery worker who wanted to spit in his ex-principal's coffee.
Another sign of development in her craft was the use of video in the show for some sections like the "drink water" song that gives Gabbi the opportunity to have a break and show more abstract concepts like the Onlyfans feet pics part. I did enjoy the one really niche joke in this section as I had only recently seen that meme and still enjoy it.
The sign of a great show is that you want it to keep going even when it is over. For this one I thought it was too short and Gabbi could have done two sets easily but that doesn't really jive with how these shows work. I am looking forward to seeing Gabbi pop up in other places during the festival and do collaborations with other acts coming up.
An enjoyable show and well worth your time if you have enjoyed Gabbi Bolt's previous work including on social media.
Show details:
60 Minutes
Wed 29 Mar – Sun 23 Apr: 7pm; (No show Mondays)
The Butterfly Club, 5 Carson Pl, Melbourne
Suitable for audiences 15+
Adult: All Tix $37.00
Concession: All Tix $33.00
Group (6+): All Tix $30.00
Tightarse Tuesday: $30.00
Early Bird: All Tix $28.00
Butterfly Club Member: All Tix $30.00
https://www.comedyfestival.com.au/2023/shows/gabbi-bolt-odd-sock