Events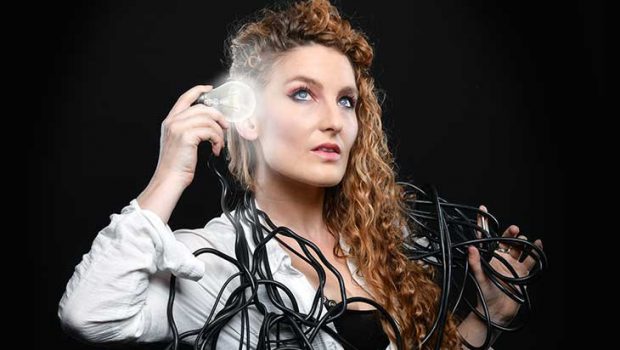 Published on April 23rd, 2023 | by Tim Chuma
MICF 2023: Alice Fraser Twist
Summary: I do hope she does other things rather than stand-up as much it would be a shame not to see her contribution to the entertainment industry and unique voice.
Trades Hall – The Quilt Room, Saturday 22nd April 2023
I had enjoyed seeing Alice Fraser during A Rational Fear at the comedy festival the last couple of years and had been meaning to get to her show but had not made it unfortunately.
This show is about how Alice's experience with motherhood changed her but she did not want it to be a "mummy" show and explains several versions of this and also the "dad" comedians who she says are really just teenage boys dodging their responsibility.
I was surprised to arrive at the show to find her already sitting on the stage as she explained the artifice of pretending to hide behind the curtain is not for her as people already knew she was there and she likes to see people arriving first. Also it made it easier to direct people up the front so the seats filled better.
I had listened to a couple of shows of her on the Bugle podcast but had never really got back into the show after John Oliver left and the Margaret Thatcher death episode.
One of the messages of the show was about her wanting to tell a story that people did not want to hear as she was warned they would not like it. There is some relief from the heavier parts of the show with the fake ads and the "half a glass of water" jokes which she wrote 366 of. In this case it should have been called "Chekov's half a glass of water" as I knew one of those glasses was spilling on the floor at one point and it did.
Even though she said she would not talk directly to the audience before the show there was the appearance that she was even though many of the questions were rhetorical. Her experience as a lawyer is showing through and also the love of well-constructed arguments.
Supposedly she is not going to be doing as much stand-up comedy after this show as her priorities have changed but hopefully she is still around as it would be a shame if she was not around.
Well worth your time if you can go to see her and want a different sort of show than just jokes.