Events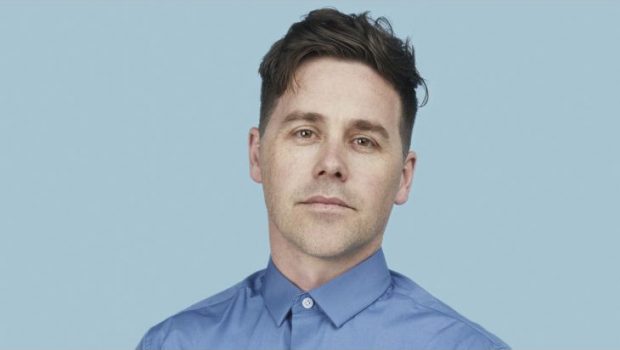 Published on April 17th, 2022 | by Tim Chuma
MICF 2022: Josh Earl Modern. Contemporary.
Summary: This is a good one to see if you enjoyed Geraldine Hickey's show as it does have some similarities but is different enough to be worth seeing. Hopefully more people in for the rest of the run.
The Westin, Saturday 16th April 2022
I used to go see Josh Earl a lot at the comedy festival even if it was only the ASRC benefit show once per year. When I first saw him at the festival he still had the UTAS email which is going back a few years now and I always try to see him when I get the chance these days. I had not been to see his podcast show until late last year but did get to the Don't You Know Who I Am? Show earlier in the day and a couple of months ago and late last year.
This show covers more from Josh's life growing up in Burnie and when he dropped out of a subject in year 12 and had to pick up a new one so chose dance. Having gone to a rural high school, there was a lot of wheeling and dealing going on to get an actual in-person class for some subjects or else you had to do it via correspondence. I also ended up doing "veggie maths" as they called it so I could qualify for one of my uni preferences.
I already knew some of the show as I saw Josh last month doing a preview of a section of his show during a showcase. I thought it was a good representative part of the show overall that he did outside of it which would be hard to choose.
It feels like I have heard the snake story a few times now, I did like the reference to the shack as I once got Neko Case to reply  "MUTTON BIRD?! I CAN SMELL THAT THROUGH THE TWITTER!" on an incident of a killer fart on the Tullamarine Freeway picking up my dad from a weekend at a Tassie coastal shack drinking Guinness and eating mutton bird. The beach shack seems to a big a big thing down there with a lot of blokes.
Even though there is a lot of references to Tasmania and Burnie in the show you don't need to have grown up there or even visited the state to get it as he explains it quite well. Tasmania and Cygnet in particular seem to be the cool place to hang out these days. Just don't be driving in Targa Tasmania or you will piss off the locals.
There wasn't as much story from the actual dance tour as I thought there would be and I am not going to give away the ending. Seems more to be the journey than the destination. There is a 20 year buffer from Josh's teenage years until now so I am sure he is more comfortable speaking about it now. Stuff from his 20s from next year.
It was a funny and sweet show, would have better with more people there but it was Easter weekend, what are you going to do? Hopefully he can dodge COVID for the rest of his run and more people come for the next week of shows.
Show details:
Ticket prices:
Adult:
Wed & Thu $25.00
Fri & Sat $28.00
Sun $25.00
Concession: All Tix $22.00
Group (6+): All Tix $22.00
Preview: All Tix $22.00
Tightarse Tuesday: $22.00
Times and dates
7.40pm, 6.40pm
Tue 12 Apr – Sat 16 Apr: 7.40pm;
Sun 17 Apr: 6.40pm;
Tue 19 Apr – Sat 23 Apr: 7.40pm;
Sun 24 Apr: 6.40pm
The Westin Two, 205 Collins St, Melbourne
Length: 55 Minutes
Tickets
https://www.comedyfestival.com.au/2022/shows/modern-contemporary