Events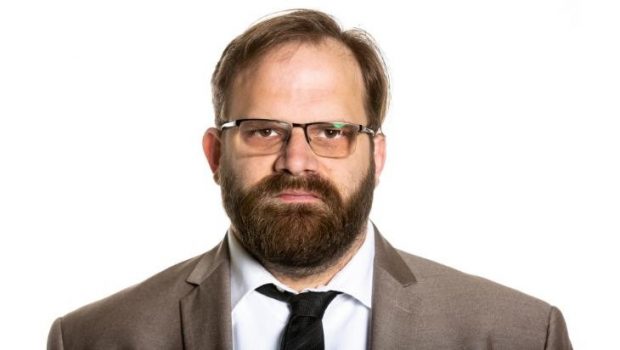 Published on April 9th, 2022 | by Tim Chuma
MICF 2022: Greg Larsen We All Have Bloody Thoughts Review
Summary: A show that makes you feel better due to your life being as bad as the person in the show which is saying something.
Comedy Republic, Friday 8th April 2022
SOLD OUT SHOW
I had been meaning to see Greg Larsen for a while since Anthony Morgan said it was the only show he went to see when he was over for the comedy festival last year. I saw him do a bit of his show last month at the showcase gig in the same venue when I specifically wanted to find some people to see at the festival to go see.
An added bonus for this show is I got to sit in a position in the audience where I could see the performer and the audience at the same time so I got two shows in one. When you can someone doing their same stuff and at the same time everyone reacting to it helps make the show a lot better. Considering how much people lost it during this show it was very worth it to sit there.
I was a bit worried by the audience when I first came in, it is F1 Grand Prix time and some of the people in the audience looked like they could throw a punch. I should not have worried as they all loved the show. I may have been distracted by some of the members of the audience in the front row at times but it was still at good show.
Greg Larsen is a complex man, there is a persona he has online but this has gotten him in trouble when he has written political comedy and then been called out for it for people who are on his "side" but still don't agree with it. There is a big reveal in the show but I would put that in the "yes, and?" category these days he is not even the first person I have seen at this festival to say that about themselves.
Some of the more deranged stuff seemed to get the most laughs like the work stories but I have also worked in a call centre and can say what he describes does happen at one particular call centre agency.
I had expected this show to be a huge downer for some reason, but far from that it actually makes you feel better about yourself given all the things Greg Larsen has been through. Mel Brooks' famous quote "tragedy is when I cut my finger, comedy is when you fall into an open sewer and die" applies in this case.
I would recommend this show if you want something a bit different than the usual headliners and are around the city at that time. I can't go out late during the week these days but this show is an ideal position if you want to stay and see the showcase afterwards on the weekends too.
Show details:
Adult:
Wed & Thu $29.00
Fri & Sat $32.00
Sun $29.00
Concession:
Wed & Thu $26.00
Sun $26.00
Preview: All Tix $25.00
Tightarse Tuesday: $25.00
Times and dates
9.30pm, 8.30pm, 6.30pm
Thu 31 Mar – Sat 2 Apr: 9.30pm;
Sun 3 Apr: 8.30pm;
Tue 5 Apr – Sat 9 Apr: 9.30pm;
Sun 10 Apr: 8.30pm;
Tue 12 Apr – Sat 16 Apr: 9.30pm;
Sun 17 Apr: 8.30pm;
Tue 19 Apr – Sat 23 Apr: 9.30pm;
Sun 24 Apr: 8.30pm
Comedy Republic, 231 Bourke St, Melbourne
Sun 17 Apr: 6.30pm
The Westin One, 205 Collins St, Melbourne
Show Length: 60 Minutes
Suitable for audiences 16+
This show contains: Frequent coarse language.
Tickets
https://www.comedyfestival.com.au/2022/shows/we-all-have-bloody-thoughts