Events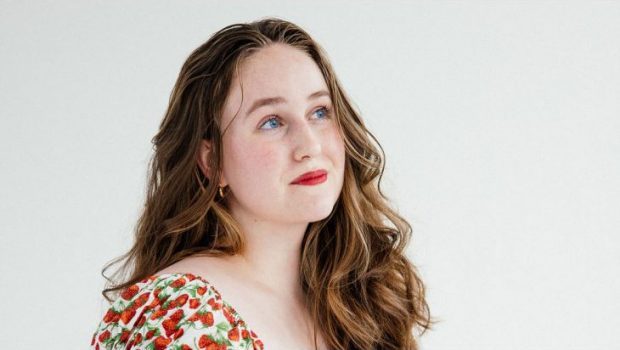 Published on April 3rd, 2022 | by Tim Chuma
MICF 2022: Grace Jarvis Digging a Hole Review
Summary: One to see if you want to see one of the newer people from the comedy scene trying out their first show. You will see the value in this in later years even if you don't now.
Chinese Museum – Jade Room, Friday 1st April 2022
As much as I like going to see the same people over the past 20 or so years of the Melbourne International Comedy Festival and Melbourne comedy scene in general (I used to be a lot more into it in the early 2000s) the people I saw in the early 2000s are now the same age as me and won't be doing comedy forever. I don't really follow the big headliners as they have enough money but there are some I tend to see a lot over the years.
Previous attempts to find someone new coming up through the scene have failed in a way I have not had to deal with before so I decided to use the rule I have going to see new music. Only go to see a new band if they are playing with someone you already know. This may sound limiting but given how many people know each other in the Melbourne arts scene it can lead to exponential growth in a few short years. I should know I was going out over 100 times per year to see and photograph live music.
Josh Earl is who I met Grace Jarvis through during his Don't You Know Who I Am? Panel show and then when he was the host of a showcase gig at Comedy Republic for people to try out their stuff and get used to being in front of a bigger audience for the upcoming festival.
I had enjoyed Grace's contributions at the panel show and her spot at the showcase even though she seemed like she wanted to go out the back wall through the curtains (audience on all three sides and that room is packed). There was one other person I decided to go to see in that line up but will see how I go with the other shows. Such is my want I also followed her on social media as that is a big part of promotion for comedy these days.
The show follows Grace's experiences over the last couple of years moving to Melbourne to pursue stand up comedy in late 2019 and then having it shut down for two years. During that time she got a pandemic rabbit which was originally going to be the focus of the show but it turns out there wasn't enough material. The show then expanded as she included more about her medical diagnosis of autism and medical emergency that she had during the same period.
This was only the second show of the run so Grace was reading off notes from time to time and will no doubt tighten things up as she goes along. There's no shame on reading off notes if you are still learning things or even a prompt if you need an idea where you are in the show so you don't go off on a tangent.
Grace is well aware that she looks like a certain "type" and there is even crafting material included in the show but not as much as you would think. Maybe some of these jokes would land better if you follow her on social media and know the sort of "cottagecore" style that she posts about there.
It is a good show but I just wish Grace would not white-ant her own jokes by trying to explain them too much or trying to undermine herself. Do you show with the confidence of a British comedian who openly puts "NON-WOKE COMEDY" on their show posters. I do not know how you learn this, the only way to learn in this field is to do it a lot over the course of several years. If Josh has noticed her then Janet would have already which means she has more friends in the local comedy scene than she realises already.
There are some descriptions of mental illness that may be triggering for some people including self-harm and circular thinking but the brightness does balance the lightness in general.
This is the show to go see if you want to get in to see one of the younger comedians on the scene and then hopefully get to see how their career develops over the next few years. If nothing else you can say "I saw her back when she played in a room that had a dragon on the ground floor".
Show details:
Times and dates:
Thu 31 Mar – Sat 2 Apr: 6.30pm;
Sun 3 Apr: 5.30pm;
Tue 5 Apr – Sat 9 Apr: 6.30pm;
Sun 10 Apr: 5.30pm
Venue: Chinese Museum – Jade Room, 22 Cohen Pl, Melbourne
Show length: 50 Minutes
Ticket prices
Adult: All Tix $28.00
Concession: All Tix $25.00
Preview: All Tix $25.00
Tightarse Tuesday: $23.00
Suitable for audiences 18+
This show contains: Strong coarse language, References to self-harm and suicide, Strong sexual references.
Tickets from
https://www.comedyfestival.com.au/2022/shows/digging-a-hole