Events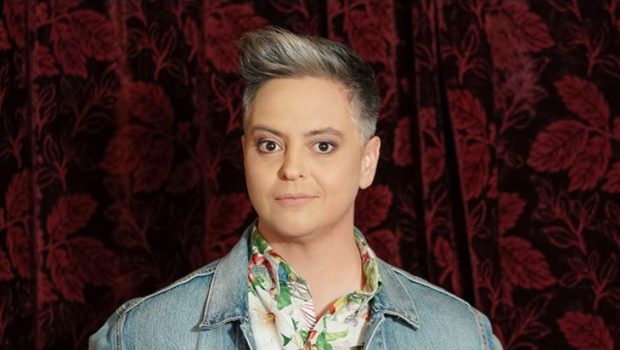 Published on April 9th, 2022 | by Tim Chuma
MICF 2022: Geraldine Hickey Now I've Got A Boat Review
Summary: An honest and sincere show that takes you on the journey Geraldine has been on since leaving the Breakfasters.
Fairfax Studio Arts Centre, Friday 8th April 2022
"Out and About is a free visiting service for older LGTIQ+…" Whoops! That's Geraldine on the radio and not her show, please stand by.
While I was aware Geraldine got an award for her show last year, I had already heard everything that was in the show in five minute bits from when she was doing the Breakfasters on RRR so there was nothing new I would gain from going to the show. I did end up drawing Geraldine's dogs and left one of the drawings for her to pick up at a venue.
Geraldine Hickey is very personable and friendly and it is easy to overstep the mark and think you know people like that more than you actually do. This has happened with a lot of people on RRR FM also as I have been listening to them for so long now but don't actually know them. I only recently found out I actually had a photo of Geraldine doing karaoke at the comedy festival club in 2004 that I had forgotten I had taken.
It was exciting approaching this show as I really did not know what was going to be in it and the lady in the cloak room said she had been to see it the week before and said that they had enjoyed it. I had not been to the Fairfax Studio since I did merch for Chris Wilson at a couple of his shows back in 2007 and almost met Nick Cave but didn't want to gate-crash his exhibition opening as that would be rude.
This show follows up from Geraldine's last show when she makes it over to some gigs in Tasmania only to have Victoria go back into lockdown and is told by her partner it would be better for her if she would not come home for the time being. It is the conflict between wanting to do stuff and enjoy herself and going to do things that she wanted to share with her partner that makes up the heart of this show.
I will not spoil the stories in this show as it is better if you see them yourself, but there is a boat involved as that is in the title it is not that much to spoil. Geraldine also finds out having a boat does not mean you actually get to use it that much.
It's not really a fancy show with a lot of staging and some dude walking across the bridge summed it up best "it felt real and honest" well yes but he is not writing this review but I agree with what he said.
Still plenty of opportunities to see this show even if it is on a bit early if you are not back working in the CBD as of yet or work somewhere else. Go in early or on the weekends if you can.
Show details:
Tickets
$27 – $39
Adult:
Wed & Thu $32.00
Fri & Sat $39.00
Sun $32.00
Concession:
Wed & Thu $28.00
Sun $28.00
Preview:
All Tix $27.00
Tightarse Tuesday:
$27.00
Times:
6pm, 5pm Sundays
Thu 31 Mar – Sat 2 Apr: 6pm;
Sun 3 Apr: 5pm;
Tue 5 Apr – Sat 9 Apr: 6pm;
Sun 10 Apr: 5pm;
Tue 12 Apr – Sat 16 Apr: 6pm;
Sun 17 Apr: 5pm;
Tue 19 Apr – Sat 23 Apr: 6pm;
Sun 24 Apr: 5pm
Arts Centre Melbourne – Fairfax Studio, 100 St Kilda Rd, Melbourne
AUSLAN: Wed 13 Apr: 6pm
Length: 60 Minutes
Suitable for audiences 16+
This show contains: Occasional coarse language.
Tickets from
https://www.comedyfestival.com.au/2022/shows/now-i-ve-got-a-boat