Events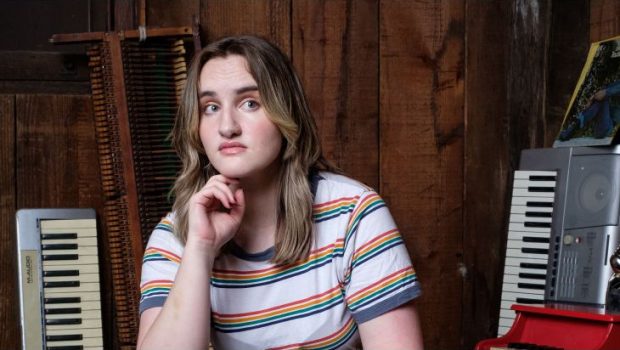 Published on April 17th, 2022 | by Tim Chuma
MICF 2022: Gabbi Bolt – I Hope My Keyboard Doesn't Break
Summary: Even though this is only her first show you can see how much Gabbi has grown and developed as a performer already, well worth going to see before she is back in much bigger venues next year
The Butterfly Club, Saturday 16th April 2022
2022 MOOSEHEAD RECIPIENT
SOLD OUT SHOW
Gabbi Bolt went from playing in cover bands in and around Bathurst to TikTok and then having one of her songs featured in the Ratatouille musical, singing duets with Wayne Brady, featuring on  A Rational Fear and is now one of the Chaser Interns and features on the daily podcast so she is on the way up.
There was already a lot of buzz going for this show from Adelaide with Wil Anderson giving her a top recommendation. I had already booked a ticket ages ago as I wanted to make sure which is lucky as if I had waited it would have already been sold out like the first week of the show was already and a lot of the higher profile comedians are making a point of seeing it.
Even though I have heard a lot of the songs in the show by now but not the singer/songwriter one that was new to me. I still enjoyed them and that is one of the benefits of having songs rather than just jokes people want to see you do the same songs again. Same jokes, maybe not so much also they have an expiry date.
As Gabbi said this is her first show actually in  front of people so she is still getting used to the whole performing in front of an audience thing and did do a couple of songs not on the keyboard for this show which went pretty well I thought.
I did tell a bunch of people including some of the musicians I know to have a look at this show, not sure they will make it due to too much on over Easter but hopefully in the future.
Also wanting the definitive answer on the topic, I wrote to Andrew Bolt to see if he would come and see the show the answer is pretty much what I expected (see below).

This season might be a bit hard to get into and even the empty seats are already sold as people are just not turning up or have COVID. Fingers crossed that Gabbi gets to finish her run as it has taken out a lot of performers in this festival, last year was a lot less stressful even though there wasn't a vaccine available yet.
Well worth seeing and if you can't manage it don't worry she will be back in a much bigger venue next year no doubt.
Show details:
Ticket prices
Adult: All Tix $35.00
Concession: All Tix $31.00
Group (6+): All Tix $28.00
Tightarse Tuesday: $28.00
Times and dates
5.30pm
Mon 11 Apr – Sun 24 Apr: 5.30pm
The Butterfly Club, 5 Carson Pl, Melbourne
Suitable for audiences 18+
This show contains: Drug references, Occasional coarse language.
Tickets
https://www.comedyfestival.com.au/2022/shows/gabbi-bolt