Events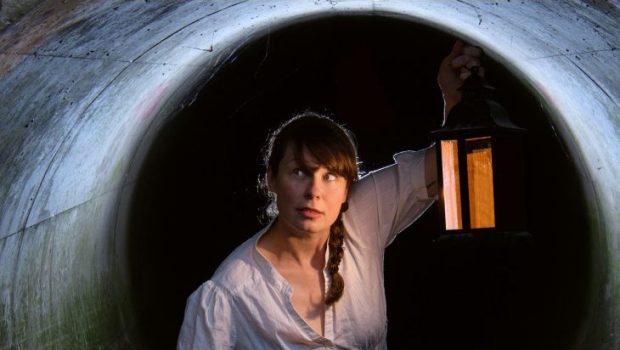 Published on March 31st, 2021 | by Tim Chuma
MICF 2021: Alanta Colley On the Origin of Faeces Review
Summary: One for the more broad-minded or scientficially inclined. Would also make a great show for kids not sure if it even needs to be changed.
4
A shit show, but not a shit-show
Tuesday 30th March, The Butterfly Club
Season: 29th March to the 4th April 2021
With a show like this you have to be honest and that's what it does up front and Alanta Colley said people were welcome to leave if they wanted to. I am sure if people paid for this show they knew what they were getting into and I thought it was going to be more about public works and sewerage myself rather than biological function.
In popular culture there is a movie called Public Toilet about a man named the "God of Toilets" after being found in the communal toilet as a baby. Quite a few Australian musical acts seem to have songs about poo including: TISM, the Twits, Teeny Tiny Stevies and the always classy the Orbweavers which is more about a scientist who worked at the Spotswood pumping station.
Alanta Colley is a gifted science communicator, but as she said it was only the second show so there are things she is still working out. There might be some more jokes added to the show based on some heckles from the night and other things like the space poo bit will work better.
This would work great as a kids' show also as kids love poo jokes and talking about "gross" stuff as the Horrible Histories and Listies comic groups proves. I don't think it would really need that many changes to make it work either.
There are a lot of fun faces related facts in this show presented with poo-puns on screen to mark each section. Be thankful there is not actually any poo displayed in the show as I am not sure how people would react to that.
This is not really a show to go see if you are uptight about bodily functions or in general. Maybe one for the broad-minded and scientifically inclined that would appreciate something different from the regular stand-up show.
Tickets
https://www.comedyfestival.com.au/2021/shows/on-the-origin-of-faeces