Hardware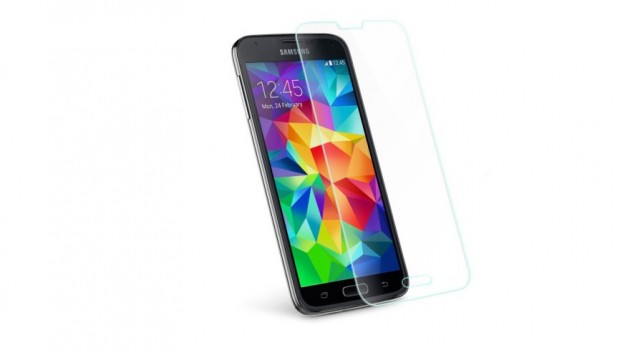 Published on July 9th, 2014 | by Admin
MFX Samsung Galaxy S5 Tempered Glass Screen Protector Review
Summary: The MFX Samsung Galaxy S5 Tempered Glass Screen Protector is a brilliant and more importantly very affordably priced screen protector at just $19.99AUD
MFX Samsung Galaxy S5 Tempered Glass Screen Protector
Product: Screen Protector
Company: MFX
Distributor: http://www.mobilezap.com.au/
Cost: $19.99
Reviewer: James Wright
Ever since I discovered tempered glass screen protectors, I've never looked back at the cheap alternatives because these screen protectors are not only better to use but also offer additional protection. Today, I'm reviewing the MFX Samsung Galaxy S5 Tempered Glass Screen Protector that boasts high tension 9H tempered glass construction at just 0.26mm that once installed is virtually indistinguishable to whether it is installed or not.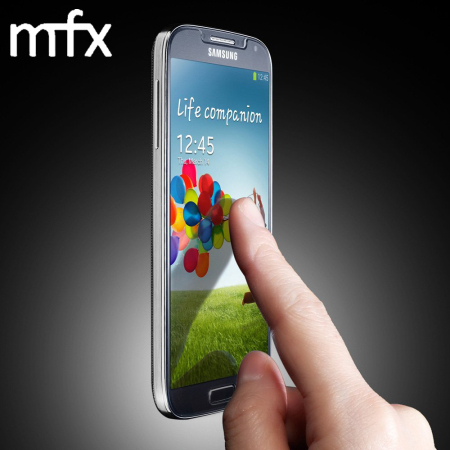 Highlights
High-tension 9H tempered glass construction for enhanced shock protection
Ultra clear protector with a 95% light penetration ratio
0.26mm thickness adds minimal bulk to your phone
Easy installation with no risk of bubbles
Made for the Samsung Galaxy S5
As mentioned, tempered glass offers one of the best protection technologies for your screen that really protects your smart phone from all sorts of scratches such as car keys or that accidentally drop onto the bitchumen. The product also boasts a shatter proof layer plus a nano oleophobic layer to reduce fingerprints and oil. Unlike plastic screen protectors, the nano oleophobic layer really makes a difference in preventing marks on your screen and cleaning the screen is consideraly easier.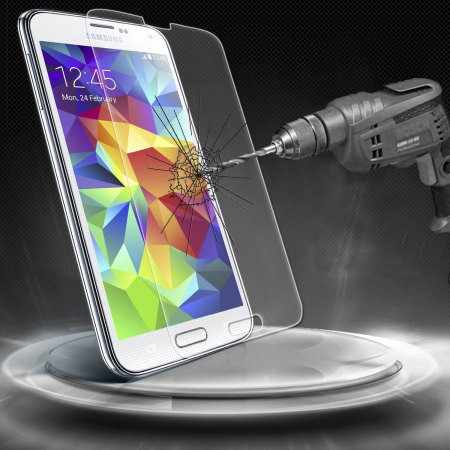 The MFX Samsung Galaxy S5 Tempered Glass Screen Protector also has a high transparency anti-glare coating which basically keeps the original clarity of the screen without making things darker. Installation is also easier than more mainstream screen protectors and once you take off the first layer, you simple line up the product with your screen and push it down softly. If your screen is a little dirty, the product comes with an alcohol wipe patch plus a cleaning cloth and a card should the odd bubble appear after installation.
Due to the material used to create the screen protector, this also prevents bubbles upon installation. The trickiest part is lining up the screen protector with the screen on your Galaxy S5. Once installed, you have full access to the touch screen of the Galaxy S5 with no loss of accuracy. The only issue I had with the screen protector is that it does not totally cover the entire front face of your phone but it wasn't a major issue.
Final Thoughts?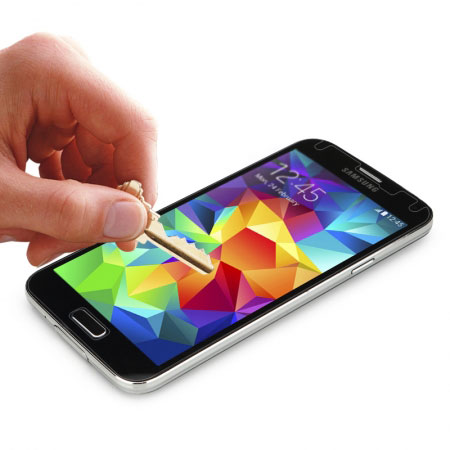 The MFX Samsung Galaxy S5 Tempered Glass Screen Protector is a brilliant and more importantly very affordably priced screen protector at just $19.99AUD. Installation is easy and it offers tenfold protection to your screen compared to non tempered glass screen protectors.
Recommended!


 http://www.mobilezap.com.au/35879/samsung/galaxy-s5/screen-protectors.htm