Blu-ray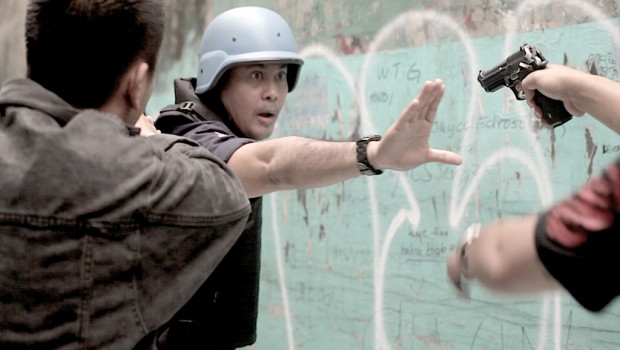 Published on July 9th, 2015 | by Simon Black
Metro Manilla Blu-ray Review
Summary: Metro Manila revolves around a family seeking to escape their impoverished lives among the rice fields and is decent watch on Blu-ray
Selected as the British entry for the Best Foreign Language film in the 86th Academy Awards, this British-Filipino co-production won several awards at the 2013 British Independent Film Awards, including Best Director and Best Independent Film, and also took out the coveted Audience Award at the Sundance Film Festival.
A thoughtful and elegantly crafted outing from director Sean Ellis, whose previous credits include the excellent, ethereal 2004 film Cashback and 2008's The Broken, Metro Manila revolves around a family seeking to escape their impoverished lives among the rice fields by moving to – you guessed it – metropolitan Manila.  The head of the family, Oscar Ramirez, eventually gains work with an armoured truck company, but quickly discovers his new supervisor isn't exactly on the level.
Replete with hucksters, gangsters and tricksters of every ilk, the film has received rave reviews and neatly encapsulates pertinent themes of rural exodus, the rise of the untameable megalopolis and the exploitation and repression of the (seemingly) helpless lower classes.  Through the story of Ramirez and his family Ellis builds a tale of hope and regeneration, and a timely meditation on love and security in a world that is seemingly running low on both.  A deft outing, and another bold and engaging film from one of the leading lights of British independent cinema.
Special Features
None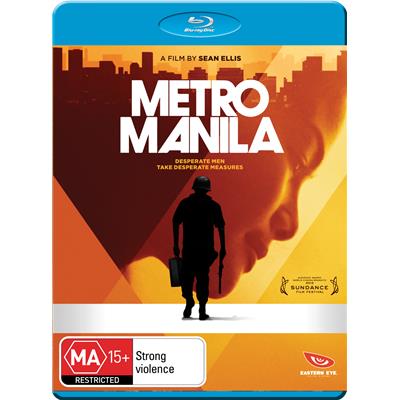 Blu-ray Details
Director – Sean Ellis
Film Genre – World Cinema
Label – Eastern Eye
Subtitles – English
Running Time – 115
Region Coding – B (Blu-Ray)
TV Standard – PAL
Rating – MA15+
Year of Release – 2013
Primary Format – Movies/TV – Blu-Ray