Events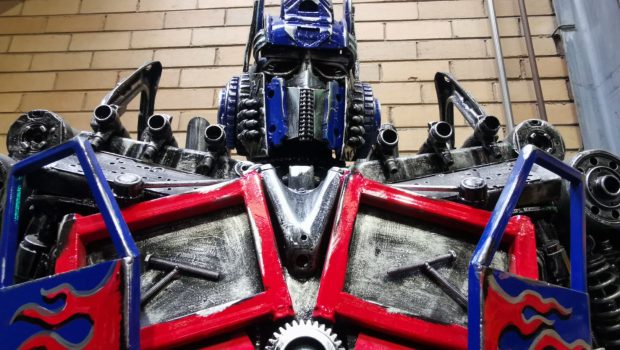 Published on July 30th, 2023 | by Andrew Bistak
Metartworld Review (#Melbourne) – Met Art World Review
Summary: Metartworld in Port Melbourne is insanely good!
If you're a fan of pop culture, fantasy and more, then Met Art World (Metartworld) located at 155 Boundary Street Port Melbourne is the only destination you need to visit this year.
Scrap Metal? HA!
At its heart of metal, Metartworld is Australia's largest metal art gallery. It is nothing short of spectacular as it boasts some truly impressive metal statues from both local and international artists which successfully channel their intended inspiration, whether this is superheroes, the Transformers, anime or Star Wars, you will be immediately gobsmacked at these lifelike statues. Most of the metal art statues hosted at Metartworld are larger than life and best of all, the entire exhibition is carefully set out into themes with plenty of walking space, including interactive exhibits and way too many photo opportunities.
That belongs in a museum
– Indiana Jones
Whether your 9 or 90, each of these statues will resonate with you such as Shrek, a Woolly Mammoth made entirely from tyres to characters from video games (Warcraft, Duke Nukem, God of War) to a larger than like Gollum from The Hobbit or the classic 80's sci-fi police hero, Robocop, Metartworld really overloads your senses with the greats. Another highlight is finding the hidden art littered through the exhibition because characters such as Wonder Woman, the Predators or a giant King Kong immediately draw you towards them so make sure you spend your entire slotted 2-hours here.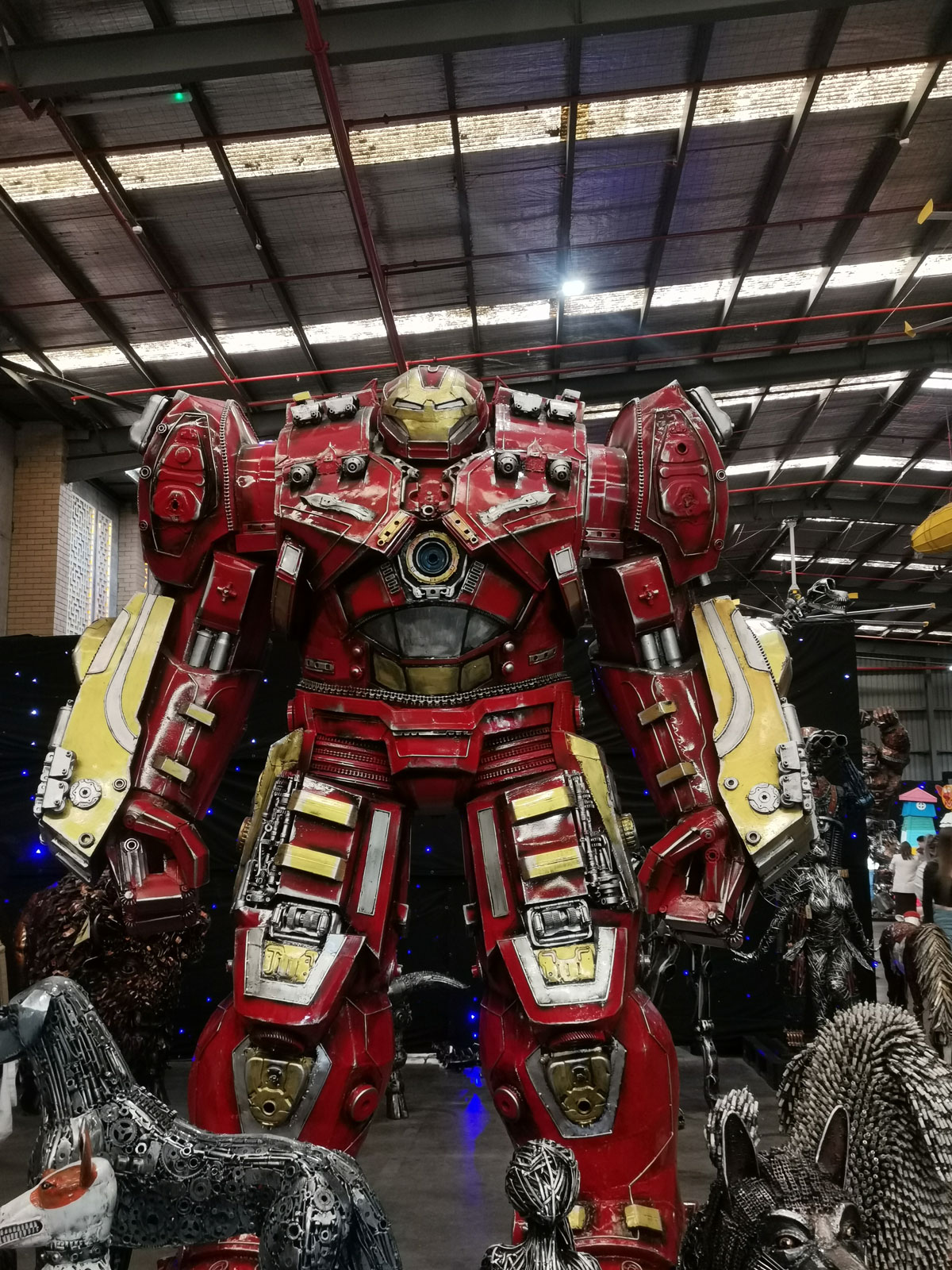 However Metartworld has another hidden gem in this warehouse called the Starry Sky Exhibition. Located up the top is a 3D mirror maze and when you manage to get out, you are treated to some truly spectacular light rooms that makes you feel you are in some hidden fairy world to space and even creating the illusion that you are walking on air thanks to the glass bottom floor. Younger children will also appreciate the activities that are held at Metartworld with our girls getting the chance to make their very own bracelets.
Final Thoughts?
Metartworld is a meticulously well crafted exhibition that encourages its visitors to touch (even climb) these fantastic pieces of metallic art and as they say, a picture is a worth a thousand words, so here's 127,000 of them for you!
BRILLIANT!
For more information, please visit https://www.metartworld.com.au/