News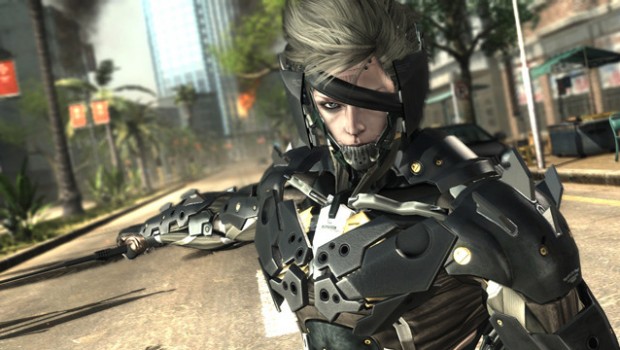 Published on December 20th, 2013 | by admin
METAL GEAR RISING: REVENGEANCE COMING SOON TO PC
Konami Digital Entertainment B.V. has announced the PC version of its all-action METAL GEAR RISING: REVEANGEANCE title will soon be available via download services. KONAMI has also revealed that those downloading the PC iteration will also receive the acclaimed VR Missions, and the two character-led Bladewolf and Jetstream DLC chapters, absolutely free. Also added in the menu selection options, users will be able to play all the cutscenes and codec conversations, as well as replay any of the boss battles.
Developed by Kojima Productions and PlatinumGames, METAL GEAR RISING: REVENGEANCE takes the renowned METAL GEAR franchise into exciting new territory with an all-new action experience. The game seamlessly melds pure action and epic story-telling that surrounds Raiden – a child soldier transformed into a half-human, half-cyborg ninja who is equipped with his signature High-Frequency Blade and a quest for revenge.
METAL GEAR RISING: REVENGEANCE is set in the near future, where technology is commonplace throughout society. The use of cybernetic elements to augment physical ability has triggered instability and conflict, and large Private Military Companies (PMCs) have given way to rogue entities that carry out the illegal wishes of large criminal groups. These renegade forces are now employing the cybernetic technology to leverage political power for their employers, and we are introduced to Raiden as he falls foul of a related plan to kidnap an African President.
The plan's instigator – Samuel – leaves Raiden severely wounded and the President is taken from his care and killed. Thus, METAL GEAR RISING: REVENGEANCE begins with Raiden searching for Sam and looking for revenge for the wounds he has suffered. The game duly takes the form of a sprawling mix of exploration and combat, with Raiden's deadly High-Frequency Blade capable of cutting through absolutely anything, while a host of vehicles and elements familiar to the METAL GEAR universe also come into play. The aforementioned free DLC also serves to flesh out the backgrounds to two key characters, focusing on Raiden's canine companion and the renegade Samuel.
A huge success on both Xbox 360® and PlayStation®3, METAL GEAR RISING: REVENGEANCE comes to PC with all the famed moves and action running within a beautifully-realised HD environment. Users will also have new graphic adjustment options, enabling them to modify resolution, anti-aliasing, as well as the amount of cuts you can make via the 'Zandeki' option – Raiden has never looked so good…
Pre-purchase the game beginning on Thursday, December 19th, 2013 at 10AM (PST) and receive 33% off for 48 hours as a feature in STEAM's Holiday sale on the first day, and 20% off discount until launch day. Users can pre-load the game starting January 3rd. METAL GEAR RISING: REVENGEANCE for PC will launch at Thursday, January 9th, 2014.