Games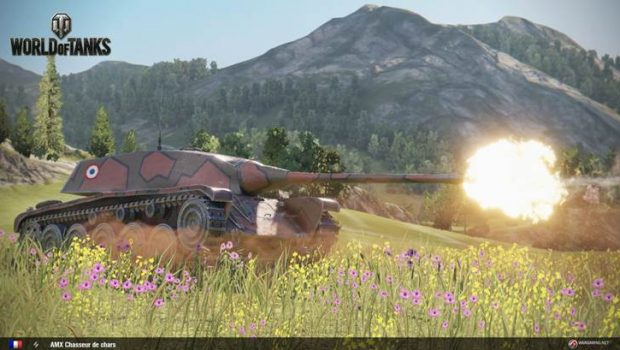 Published on July 19th, 2016 | by admin
Message navigation Message 34 of 35 Previous Next change-formatchange-format Subject: Fight for the AMX CDC Event Celebrates Tank Centennial
New chained operation offers free Tier VIII tank and in-game rewards
July 19, 2016 — The Fight for the AMX CDC event is now live for PlayStation®4, Xbox One and Xbox 360. The second in the console platform chained ops missions continues the commemoration of 100 Years of Tanks by allowing players to earn the powerful French Tier VIII AMX Chasseur de chars medium tank and additional prizes through to July 29.
To participate in the Fight for the AMX CDC event, tankers can head into battle with any Tier III–X vehicle from any nation to accumulate experience. Awards for reaching milestones each week include consumables, Premium Account time, XP boosts and the ultimate reward, the AMX Chasseur de chars.
The AMX Chasseur de chars packs a powerful punch with its accurate, quick aiming and devastating firepower. With a high top speed, this tank can easily claim sniping positions early on, and while capable of massive destruction, it is balanced by light armour, so tankers need to pick their moment to shoot and moment to hide.
For more information on the Fight for the AMX CDC event, visit the official website: