Interviews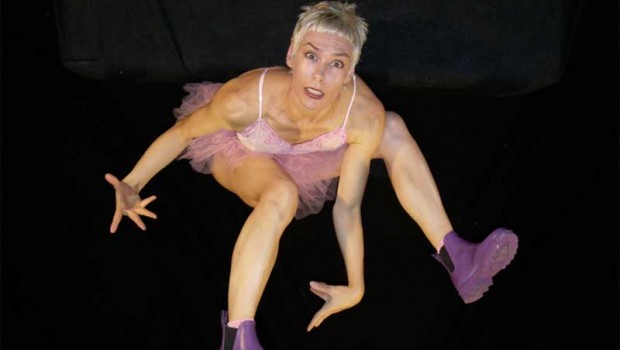 Published on November 13th, 2013 | by admin
Meredith Kitchen Interview (NICA – Circus Showcase 2013)
Welcome to Impulse Gamer Meredith and congratulations on your soon to be released show, Circus Showcase with National Institute of Circus Arts (NICA). 
Firstly, how did you become involved in the ancient art of the Circus?
I have a dance background but one day found myself in a show where I was in a bath tub 16 metres in the air with 6 circus performers. (The bath tub had been specially made).
What about NICA?
NICA is the National Institute of Circus Arts. We have trainers from many different origins and aim to produce well rounded performing artists.
How do potential students approach NICA?
There are many ways. NICA runs short courses after hours, holiday programs and each year a pre- audition workshop to help those thinking of auditioning. Auditions for entry are held once a year in Melbourne and other capital cities. We are looking for potential and people from different backgrounds are encouraged to apply.
Are there many circus schools around the world? And what makes NICA different?
There are many circus schools in the world of different calibre. NICA is geographically very isolated and offers a high level of training in many aspects of circus arts. We offer many performance platforms at each year level and encourage students to create their own work. You will find NICA graduates all over the world.
You are Head of Movement at NICA, what does that involve?
Creating and running a movement program that supports the performance program. The aim is to give students the tools to choreographically create for themselves and of course give them some technical skills as well.
What's been your favourite career highlight so far?
Having opportunities to work and collaborate with creative people in a highly creative industry and tour the world on many occasions.
What about most challenging?
Being in that bath tub 16 metres in the air and losing the top of my finger during that show.
Tell us about your latest show at NICA, Circus Showcase 2013
This year's showcase as always, is an eclectic mix of solo shows that the graduating students have created, supported by some ensemble work.
What can guests expect?
A great night of entertainment.
Tell us a little about the performers behind the show?
The performers are the graduating students from the Bachelor Degree. They come from many different backgrounds including: dance, gymnastics, aerobics and theatre mixed in with an obsessional juggler.
Can you explain a few of the acts?
Well, we board an aeroplane where the pilot is a swinging trapeze artist, there is a swinging pole act that explores the idea of cannibalism, a hoola hoop marching band, very eclectic really.
What was the most challenging aspect about being involved in Circus Showcase?
Weaving transitions and group work between and to support the solo acts and dealing with the anxiety of students who after 3 years together are about to depart.
Most rewarding?
Seeing the development of the students over their time here as they become industry ready performers.
Thanks for being part of Impulse Gamer and good luck with Circus Showcase for 2013!