Blu-ray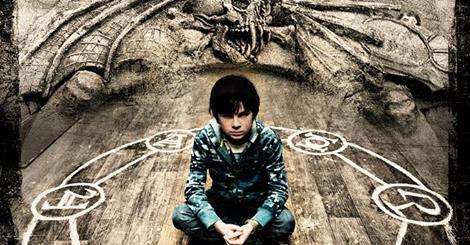 Published on February 25th, 2015 | by admin
Mercy – March 26, 2015
Universal Sony Pictures Home Entertainment is releasing Mercy on DVD from March 26, 2015.
Produced by horror mastermind Jason Blum (Paranormal Activity, Insidious) and based on the short story Gramma by best-selling author Stephen King, Mercy is a supernatural thriller full of family secrets and suspense. Lead by Frances O'Connor (A.I. Artificial Intelligence, The Missing), the film also stars Chandler Riggs (The Walking Dead, Get Low), Joel Courtney (Super 8, Tom Sawyer & Huckleberry Finn), Mark Duplass (The League, Your Sister's Sister) and Dylan McDermott (Olympus Has Fallen, The Perks of Being a Wallflower).
After their elderly grandmother Mercy (Shirley Knight) falls ill, two mischievous young brothers George (Riggs) and Buddy (Courtney), accompany their single mother (O'Connor) into the remote country to care for her. But what they find inside her 150-year-old home is nothing short of terrifying.
As the brothers begin to experience a series of deeply disturbing phenomena they believe to be the work of an ancient witch, they must fight for their lives and overcome the evil forces threatening their family. What begins as an innocent gesture, soon leads to the discovery of terrifying secrets about grandmother's true nature.