Events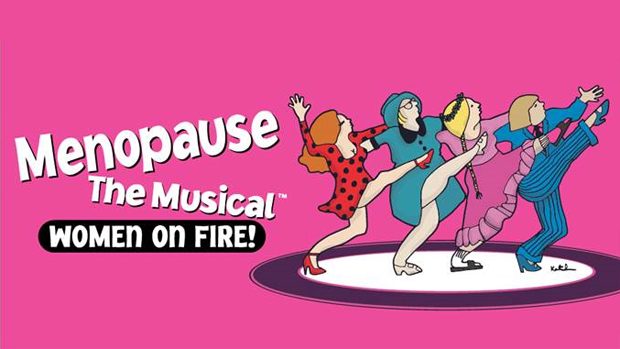 Published on July 17th, 2016 | by Andrew Bistak
Menopause the Musical Review (Melbourne 2016)
Summary: Menopause the Musical is a hilarious collection of songs, classic performances and about that 'change' in women.
Originally debuting in the United States (2001), it's now Australia's turn to celebrate woman and the 'change' in Menopause the Musical as some women experience hot flushes, mood swings and even memory loss in this hilarious musical comedy which of course revolves around the dreaded word 'menopause'.
Starring four amazing women that include Caroline Gillmer, Lena Cruz, Donna Lee and Jackie Love with two backup singers, they will take the audience on an amazing musical journey that not only parodies the effects of menopause but they also embrace what it means to be a woman as they sing songs from the 60's, 70's and the 80's.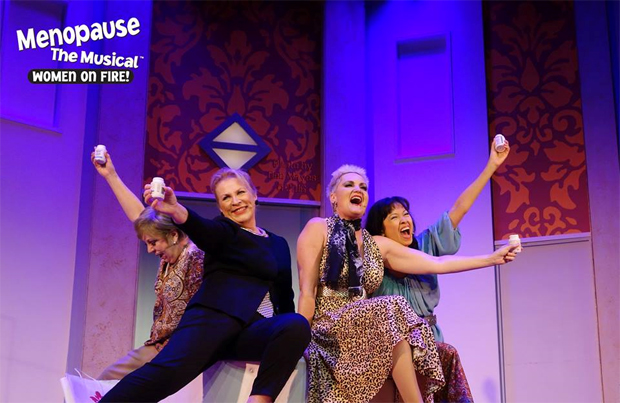 However these tunes from the various eras have been cleverly changed to tell the story of menopause so although the music and even some of the words may sound familiar, they become quite the clever chameleons. For instance 'My Guy' changes into 'My Thighs' and one of the most hilarious songs of the night was 'The Lion Sleep Tonight' that becomes 'My Husband Sleeps Tonight' as one of the women discloses how her husband attempts to avoid her and even spends the day at Bunnings.
It's also good that Menopause the Musical has received an Australian makeover but thankfully it still sticks to the original premise so nothing is really lost in translation but just made more relatable to the audience. Furthermore, all the singers have some very powerful voices, however the highlight was definitely Donna Lee whose infectious grin and performance (especially her almost nanna-like dancing and discovery of a sex toy) just grabbed the entire audience at the Athenaeum Theatre and had us all in hysterics.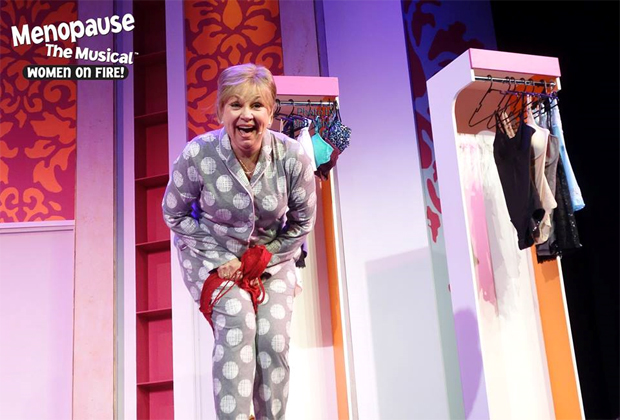 Furthermore, the show is based in a department store as these four menopausal women meet each other and discover that they have a common bound of menopause, so whether that's incontinence issues, night sweats or a lacklustre sex drive, they not only help each other but also disclose some issues that comes with this change in life. So as they sing and dance, the stage changes with props and doors to indicate rooms like toilets, elevator doors and even a café which really draws you into this addictive performance. Lighting also plays a key part to this live musical.
Final Thoughts?
Sure, the songs are just rehashes to pre-existing ones but the clever changes in words and the four singers will leave you smiling and even dancing. That's right, there is some audience participation such as one poor man in the front audience called 'Sam' who received a special up close and personal song to a great rendition of 'We are Family' at the end of the show with the performers inviting everyone up on stage.
What a classic night!
SEASON DETAILS 
MELBOURNE
VENUE: Athenaeum Theatre
Dates: From Wednesday 13 July
Tickets: www.ticketek.com.au or Box office: 9650 1500
BRISBANE SEASON DETAILS
Venue: Twelfth Night Theatre, Cintra Rd, Bowen Hills
Dates: From Saturday 21st May
Tickets: Ticketmaster.com.au or 136 100 or 07 3252 5122