Films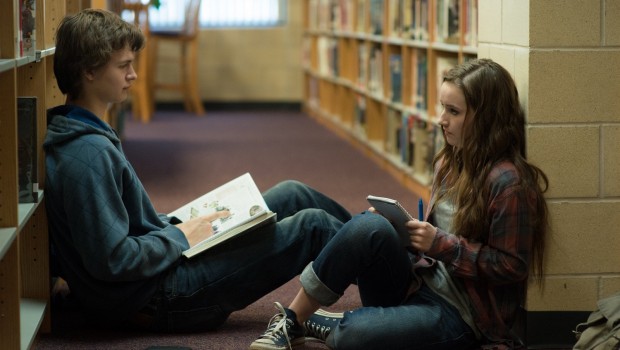 Published on December 2nd, 2014 | by Damien Straker
Men, Women & Children – Film Review
Reviewed by Damien Straker on December 2nd, 2014
Paramount Pictures presents a film by Jason Reitman
Produced by Jason Reitman, Helen Estabrook, Jason Blumenfeld, Michael Beugg and Mason Novick
Screenplay by Jason Reitman and Erin Cressida Wilson, based on Chad Kultgen's novel 'Men, Women & Children'
Starring: Jennifer Garner, Rosemarie DeWitt, Judy Greer, Dean Norris, Adam Sandler, Ansel Elgort and Kaitlyn Dever
Music by Bibio
Cinematography by Eric Steelberg
Edited by Dana E. Glauberman
Rating: M
Running Time: 120 minutes
Release Date: November 27th, 2014
Images: Image.net (Paramount)
What drove Jason Reitman to make four immensely successful features was the observational humour found in intimate stories about human behaviour and broad social issues. Balancing humour and drama, Up in the Air is the director's best film and epitomised these qualities. Labor Day, from earlier this year, is easily his worst. It was boring, schmaltzy and a film no one expected the director to make. Comparable to Up in the Air, Men, Women & Children is about communication and the search for connections in the digital age. But like Labor Day it is neither comically or dramatically satisfying. The reliance on constructs, coincidences and extremities in Reitman's own screenplay stifles our belief in its stories. The jumble of overlapping narratives rarely made me latch onto a character strongly enough to justify this bore's running time. Perhaps drifting away from one strong lead character and including too many threads is partly responsible for the decline of Reitman's once impeccable filmography.
Using galactic space imagery paired with suburban slice of life drama, the film is a cautionary narrative about our failure to communicate and realise the repercussions of our actions online. But did it have to use such rare examples of parental madness to make its points? The reason this adaptation of Chad Kultgen's 2011 novel goes to extremes is because the dangers of the Internet are so well documented it must find new ways to certify its relevancy. An ugly example is Patricia, played by Jennifer Garner, an actress who has previously generated great warmth but given no room to humanise this mean-spirited caricature. To protect her daughter Brandy (Kaitlyn Dever) Patricia's overbearing practices include deleting her Facebook friends, reading her emails, conversations, text messages and tracking her whereabouts. Reitman is failing to trust that parents realise their choices have consequences and not to meddle in their children's social lives. Another example of the film pursuing extremes and blunt statements is when Donna (Judy Greer), a failed actress, photographs her daughter Hannah (Olivia Crocicchia) in slightly racy ways and posts the images on their promotional website. Attention adults: be careful what you post online these days, especially photos of your kids. At the very least Judy Greer brings regret and sorrow into her performance when her character's choices haunt her.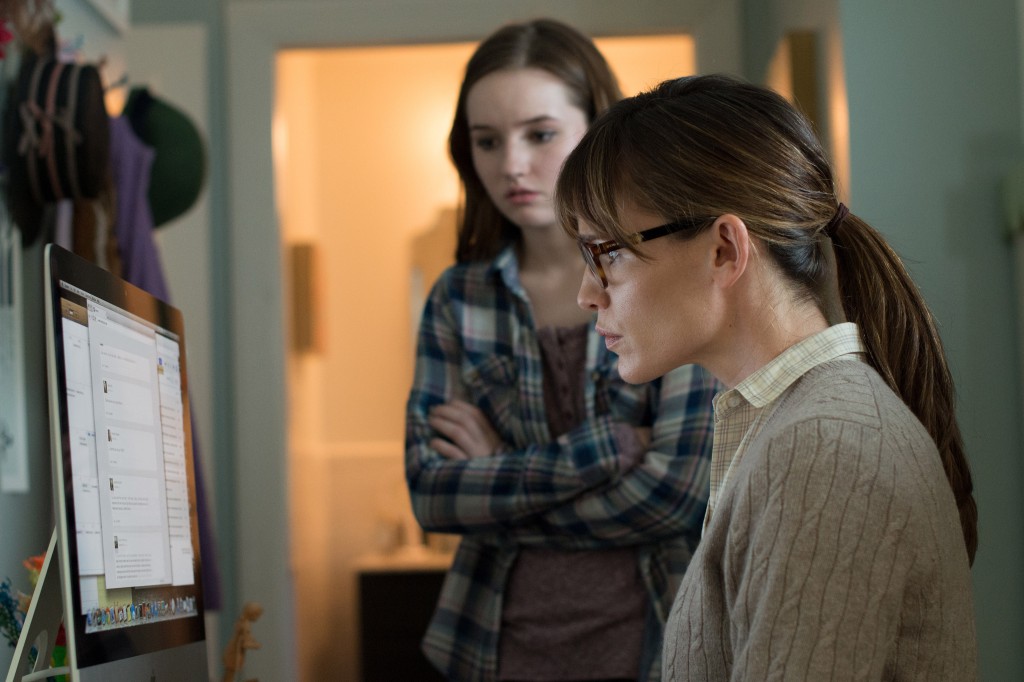 Other stories in the film don't even attempt to hide their contrivances but are openly structured by them. Adam Sandler, told to wear a single deadpan expression, plays Don, whose computer is bugged and decides to look up pornography on his son's computer. He and his wife Helen (Rosemarie DeWitt) have a passionless relationship and secretly from each other both take to using an online dating service. The couple concludes its best to forget their problems rather than opening a can of worms, meaning communication isn't always a solution. The only interest in this drab farce is the cameo by 24's Dennis Haysbert, who's regrettably the film's lone African American character in an otherwise homogenised White cast. Meanwhile Don's son Chris (Travis Tope) also suffers from poor sexual performance from watching too much pornography and has a bad experience with Hannah. This family of joy should consider retiring from using the Internet again, since we're to believe it's responsible for destroying all of their relationships and social lives.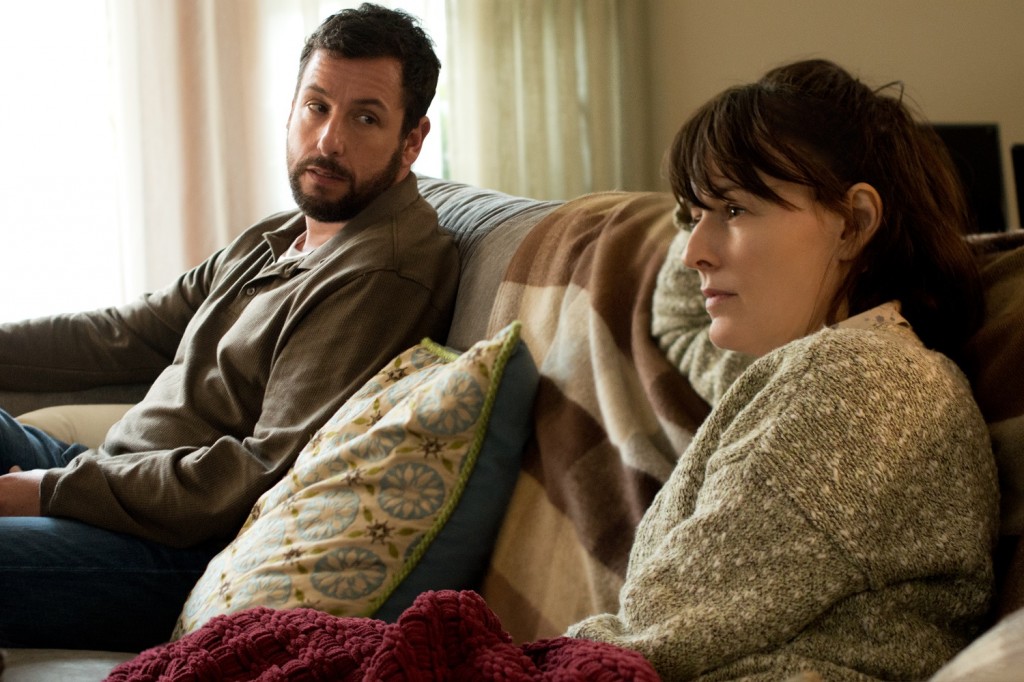 Men, Women and Children is also a dull high school movie, substituting personalities for its extensive laundry list of social problems. Tim (The Fault in Our Stars' Ansel Elgort) is gloomy because his parents are divorced. Now he's devoted to an online video game rather than playing football, which disappoints his father (Dean Norris). Tim also strikes up a relationship with Brandy in spite of her controlling mother. It is hard to engage with this thread not only because Elgot's minimalist, dour performance but in spite of the melodramatic circumstances the problems like kids playing video games for too long or worrying about a Facebook message being deleted or a hidden blog seem petty. The most sizable issue the film approaches is with Allison (Elena Kampouris), a girl with an eating disorder who sexually engages with an older student. There is a dangerous, powerful revelation in this thread but due to the fragmented structure of this movie our investment is lost. J.K. Simmons, who made a great impression in Whiplash recently, barely features as her father.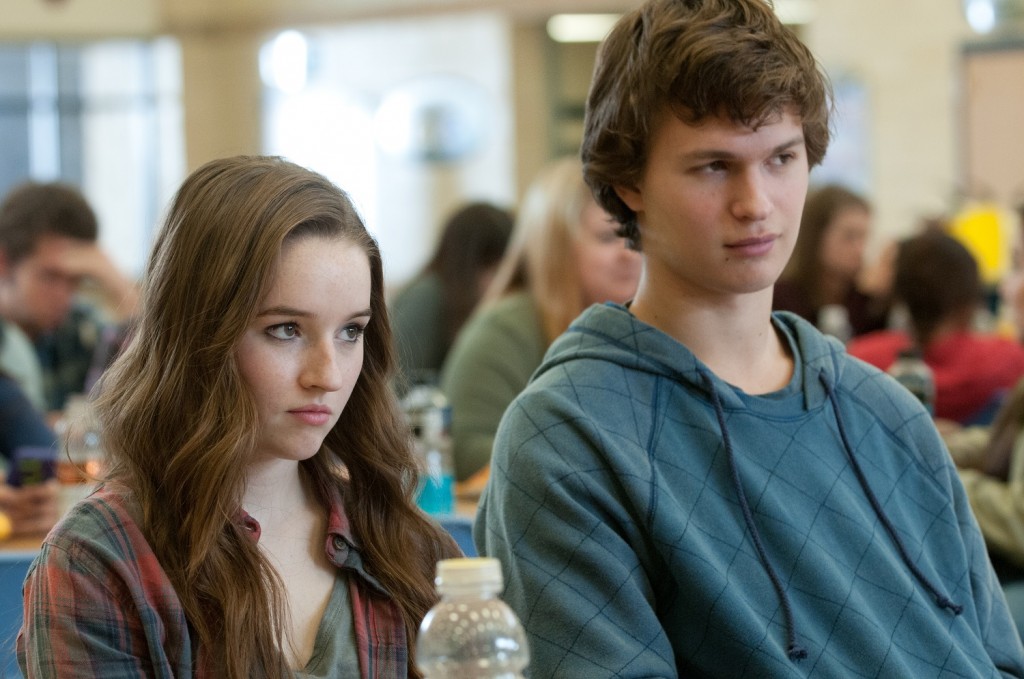 Reitman's film didn't make a splash with the US public. It was made for only $16 million dollars, low expenditure considering some of the cast members, but fizzled terribly at the box office. During its wide release it failed to regain its budget and sank after less than two weeks. This is due to a combination of factors: Its weak critical reception overseas, the low quality of the film itself but also perhaps because it's lecturing people about issues of which they are already familiar. It's a film about miscommunication, troubled by its own self-expression. Labor Day looked like it was just a rare misfire for Reitman but now it is time for him to rethink his game plan. He still has the talent to fire again.
Summary: Perhaps drifting away from one strong lead character and including too many threads is partly responsible for the decline of Reitman's once impeccable filmography.