Blu-ray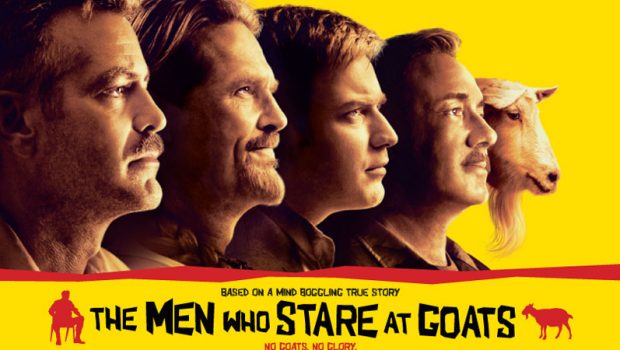 Published on August 1st, 2017 | by Chris O'Connor
The Men Who Stare At Goats Blu-ray Review
In my younger days I was a sponge for anything about the paranormal or supernatural (I still enjoy the topics… but I don't really go looking for the material anymore)… in my absorbing capacity, I came across the story of project Stargate which was an alleged military operation focused on remote viewing. Flash forward many years and this movie comes out with a strange familiarity to it… The Men Who Stare At Goats.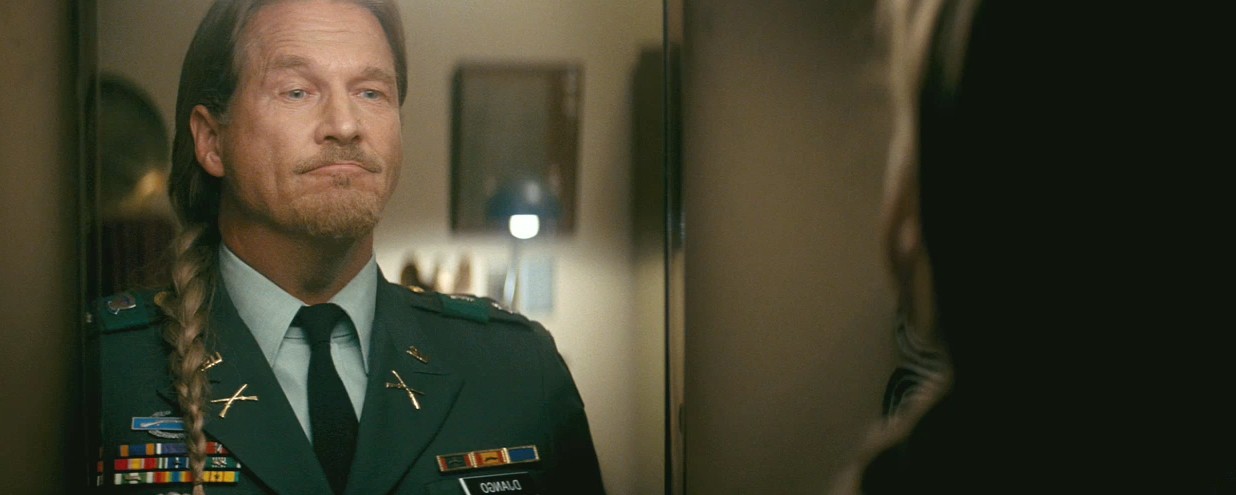 The movie Stars Ewan McGregor as reporter Bob Wilton who after his wife leaves him, seems to feel the need to get as far away as possible. One thing leads to another and he finds himself learning about a secret government army unit that aims to use psychic powers to change the way wars are fought. But things get even more complicated when "psychic warriors" are pitted against each other and their followers. It's a battle Bob never knew existed and certainly didn't expect to find himself in the middle of.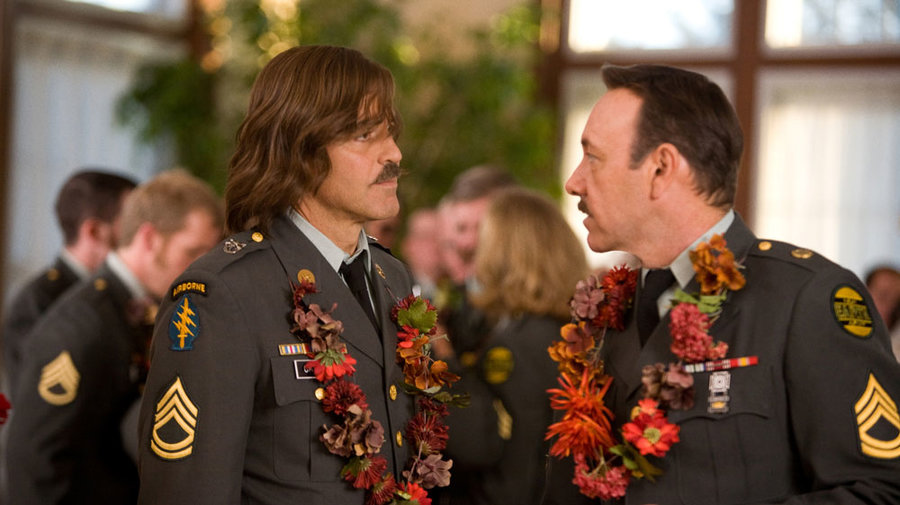 Taking place between the "present" and flashbacks the story tends to play up the goofyness of the whole thing… I still get a giggle hearing George Clooney as Lyn Cassady refer to himself and his fellow psychic soldiers as Jedi Warriors while sitting across from Ewan McGregor as Bob Wilton. Speaking of Clooney, he does a great job of playing Lyn always seeming a little "off", his mind constantly somewhere else. Fittingly Jeff Bridges plays Bill Django… essentially what The Dude would have been had he joined the military. From a fairly slow start the movie certainly picks up and gets quite chaotic towards the end (to be expected when you follow someone like Lyn Cassady around). The very end reminds me a little of The Man Who Sued God, I won't go into more detail but if you've seen that film it may make sense.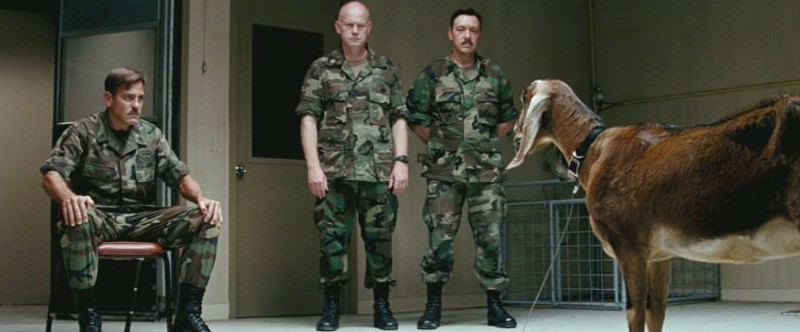 There are a number of extra features on the disc, deleted scenes, a featurette and a couple of commentary tracks. It is interesting to hear Jon Ronson (upon whose book this is based) give some more in depth explanations to the military project the story uses as it's basis. If you are more interested in the film making process then director Gran Heslov's commentary should be right up your alley.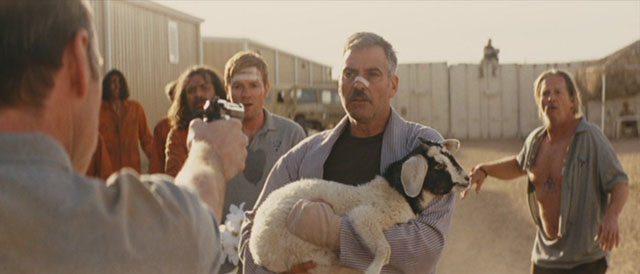 The movie is quirky, it certainly doesn't take itself seriously and doesn't really put the topic forward in a way that says the viewer should believe. Was there really a government project that explored and possibly utilised psychic powers, who knows? Does it make for an entertaining basis for a film, yes. There are some genuinely funny moments (don't you just love that term… as if there are funny moments that are disingenuous). Jeff Bridges just has a naturalness to his acting that works so wonderfully here. There are some great lines scattered throughout with one of the funniest possibly being when Bill Django is being questioned about his use of funds. So if you are interested in a quirky movie with a few giggles then you could certainly do worse than The Men Who Stare At Goats.
Blu-ray Details
Director – Grant Heslov
Actors – George Clooney, Ewan McGregor, Jeff Bridges, Kevin Spacey, Stephen Lang
Film Genre – Comedy
Label – Shock
Subtitles – English
Running Time – 94
Region Coding – B
TV Standard – NTSC
Rating – M
Consumer Advice – Drug use, violence, coarse language and brief nudity
Year of Release – 2009
Primary Format – Movies/TV – Blu-Ray