Events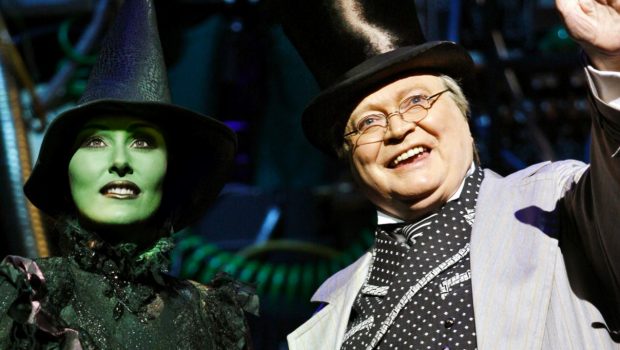 Published on November 11th, 2021 | by Adrian Gunning
MELBOURNE'S EAST END THEATRE DISTRICT DIMS ITS LIGHTS IN MEMORY OF BERT NEWTON ON 11 NOVEMBER
Melbourne's theatres will honour the legendary Bert Newton AM MBE tonight, Thursday 11 November, by dimming the lights of East End District theatres for one minute at 7.30pm.
Bert Newton was a stalwart of the Australian theatre industry. He was part of the great revival of Melbourne's theatre scene, appearing as Cogsworth in Beauty and the Beast at the Princess Theatre in 1995. He went on to tread the boards at almost all of Melbourne's theatres, appearing in The Sound of Music, The Producers, Annie, The Rocky Horror Show, Wicked and Grease the Musical.
Newton's connection with Melbourne theatre commenced right at the start of his career when at age 15, he began a fulltime job working at Melbourne radio station 3XY. The studio at the time was based in the Princess Theatre, in what is now the Wintergarden Bar.
Jason Marriner, CEO of Marriner Group, said, "Bert made an enormous contribution to the theatre, and we should be forever grateful that so many of his iconic performances were on the stages of Melbourne's East End theatres."
Mike Walsh, owner of Her Majesty's Theatre, supports the dimming of the lights at his theatre, saying, "Bert was a great professional and an esteemed colleague and friend."
Leading producer John Frost said, "Bert was a beloved cast member of many of my shows, starting with The Sound of Music in 1999, then The Wizard of Oz followed by The Producers, where he brought the house down as eccentric Nazi and recluse Franz Liebkind. Bert also starred in Annie, Grease, The Rocky Horror Show and as The Wizard in Wicked, a role he played for three years. Bert was a wonderful mentor to younger performers, a warm and stable gentleman in every company. Always a professional hard worker, Bert often carried out his theatre commitments alongside his TV career. Thank you Bert for all the laughs over the years; our industry is a lonelier place without you."
The dimming of theatre lights is a time-honoured tradition reserved for honouring the most significant of contributors to the theatre community. The theatre owners and producers of Melbourne theatre are unanimous in their view that Bert Newton is deserving of this honour.