Events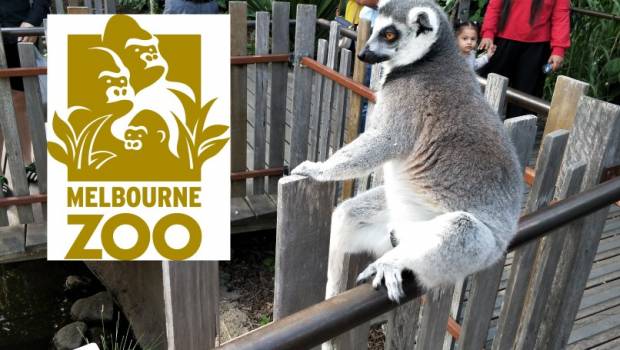 Published on March 31st, 2018 | by Admin
Melbourne Zoo 2018 … one day just isn't enough!
Summary: The Melbourne Zoo is an almost magical place to visit with stunning exhibits that truly channel their part of the world
It's hard to believe that the Melbourne Zoo is almost 156-years old and its changed considerably since its opening on 6 October 1862. With modern zoology, it's all about conservation and ensuring that these animals are living in similar environments as they would in the wild.
This is the case at the Melbourne Zoo and with the commencement of the Easter School Holidays, it's the perfect time to visit and like our titles says… one day just isn't enough and thankully Zoos Victoria have some great memberships on offer from just $9 a month.
Although the Melbourne Zoo has its popular exhibits that include elephants, giraffes and lions, it also boasts some interactivity with its close-up encounters. This allows you to get very close to the animals such as the giraffes, seals and the giant tortoise to name a few. Definitely an experience to remember!
Then you have the amazing new lemur island exhibit that is like being transported to Madagascar as you walk through their habit. We even had a lemur jump on the handrail right next to us which was an experience in itself. The entire zoo is also wheelchair and pram accessible and parents will be pleased to know that prams can even be hired on the day.
With over 300 different species from across the globe, there is literally so much to see and do that it's a great idea to plan your day or days. Whether this is visiting the impressive Orang-utan Sanctuary or going underwater in the Wild Sea exhibit to see seals and penguins, variety of the spice of life and the Melbourne Zoo ticks all the right boxes.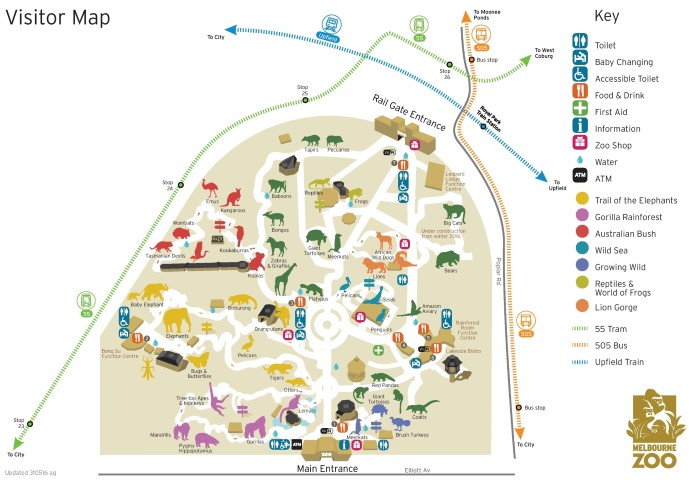 Given that, the keeper talks run across the zoo throughout the day are not only informative but they relay some interesting facts and plus interactivity with the animals, in particular the seals and the elephants which was a real treat. As conversation, research and breeding plays a big part with Zoos Victoria, part of the gorilla exhibit was cordoned off as 3-year old Kanzi was being given some 'dad' time with Otana. Nonetheless we still managed to get a view of this majestic family.
Another highlight of the Melbourne Zoo is how it channels a unique part of the world like the Trail of Elephants exhibit which is like being in South-East Asia or the African Wild Dogs which is reminiscent of Africa. The zoo should also be commended on their care of the animals, including keeping them stimulated which is integral to their longevity.
Needless to say, there's plenty to see and do at the Melbourne Zoo for the entire family, including a wide gamut of food options, snacks and merchandise to help you remember your time at this almost magical place plus nice places to sit and relax. So with school holidays here and with the Zoo open 365 days per year, the Melbourne Zoo has something for everyone, no matter what your age.
Check it out!
For more information, please visit https://www.zoo.org.au/melbourne
Our Gallery