Events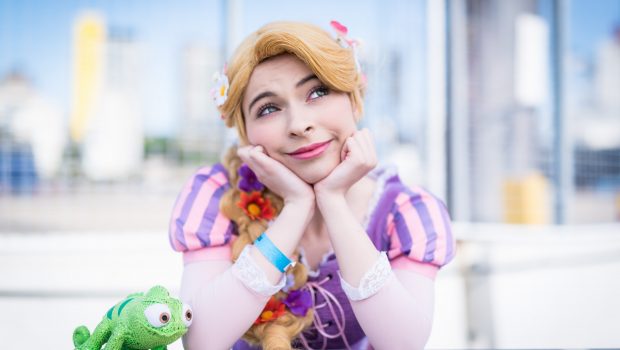 Published on June 14th, 2017 | by Admin
MELBOURNE POP CULTURE LOVERS REJOICE – OZ COMIC-CON IS BACK!
Marvel and Star Wars celebrations, VR games, industry insiders, cosplay galore… it's an Aladdin's cave of glorious geekiness at the MCEC, 1-2 July!
Just when you thought Oz Comic-Con couldn't get ANY MORE AWESOME…a non-stop bonanza of cool, geeky and generally mind-blowing content has just been announced!
Pop culture fans know Oz Comic-Con Melbourne best for heart-stopping guests, amazing cosplay and comics galore…but there is more, MUCH MORE to explore on the floor. Geeks of all ages and interests will discover the best of the best at Australia's number one pop culture event – all details at http://www.ozcomiccon.com/melbourne/.
Key highlights include:
• Marvel Silent Disco and Booth – Marvel is bringing the ultimate silent disco to Oz Comic-Con Melbourne! But it doesn't stop there – stop by the Marvel Booth to take the Marvel 'Choose Your Mark' quiz. Celebrate Star Wars 40th anniversary – Come and visit the Star Wars booth for a close-up look at official replica statues of your favourite characters from Star Wars: The Force Awakens. Check out the Star Wars timeline located in the main foyer, to relive the exciting 40-year journey of this epic brand.
• Virtual Reality Station – Virtual Reality is the hottest new technological trend in gaming, and Oz Comic-Con Melbourne is giving you the opportunity to try the tech out for yourself!
• Oz Comic-Con Fashion Show – The Oz Comic-Con Fashion Show is a celebration of aspiring designers that unleash their inner geek in the form of couture fashion and everyday attire. Budding fashionistas are invited to submit their designs here.
• Gaming Zone – where screen and tabletop gaming meet. Whether you're at home with a controller or strategic board moves are more your thing, the gaming zone has games for all skills and ages.
• Playtime Arcade Games – Little kids (and big kids!) can get their game on with vintage and modern arcade games for free. PLUS all OCC attendees will have free game play at Playtime Crown.
• Cosplay Central – the place to be for all things Cosplay and costuming: special guests, local costume displays, a Cosplay Photo Gallery, and more. The Victorian finals of the Australian Championships of Cosplay will also be held at Oz Comic-Con Melbourne, with the winner securing a place in the national finals in Sydney in September.
• The Anime Station – put your feet up and relax in Oz Comic-Con's Manga library or take in an Anime flick in the screening room.
• Artist's Alley – featuring world renowned comic artists including Tom Taylor (Superman/ Batman/ Wolverine/ Star Wars) Nicola Scott (Wonder Woman/ Superman/ Teen Titans), Andrew Constant (Kid Phantom) Dean Rankine (The Simpsons, Futurama), Paul Mason (Kid Phantom) and Stewart McKenny (My Little Pony, Captain America, Star Wars: Clone Wars Adventures, Batman: The Brave & The Bold). Young fans will be able to meet the creators behind their favourite works, have their favourite comics signed, and up-and-coming young artists will have the chance to get some insider advice from the professionals.
The fun doesn't stop there, with our celebrity guests also taking part in photograph and autograph opportunities and exclusive Question and Answer panels each day, as well as a show floor full of exciting exhibitors and vendors.
Oz Comic-Con will be held in Melbourne Exhibition Centre, July 1-2, with doors open from nuntil 9am – 6pm each day.
For tickets and further information please visit www.ozcomiccon.com.
About Oz Comic-Con
Oz Comic-Con produces pop culture events across Australia that celebrates TV shows, movies, comic books, graphic novels, anime and gaming. The events feature multi-genre content from across the spectrum – appearances by film and television stars, comic book artists and voice actors; gaming demonstrations and Cosplay competitions; creative workshops and master classes; and hard-to-find merchandise. Oz Comic-Con proudly supports local Australian talent and businesses in many areas, providing a platform to showcase Australian creativity and endeavours. Oz Comic-Con is produced by international event organisers ReedPOP, a portfolio which includes New York Comic Con, C2E2, PAX Australia, Star Wars Celebration, Emerald City Comicon, UFC Fan Expo and more.
For more information please contact Blue Planet Public Relations or please visit:
www.ozcomiccon.com :