Events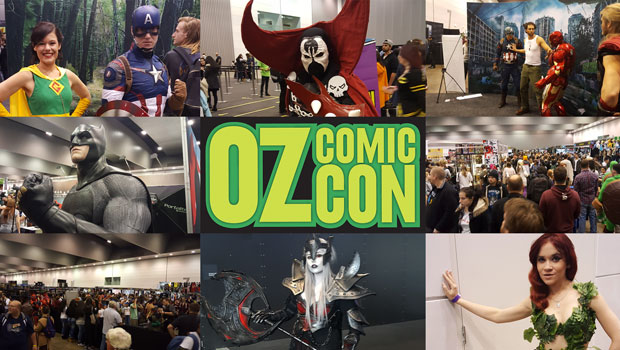 Published on June 11th, 2016 | by Andrew Bistak
Melbourne Oz Comic-Con 2016 … Day 1? Outstanding!
What happens when you collect some of the world's greatest actors, artists, cosplayers and sellers of pop culture and movie memorabilia? The answer is Oz Comic-Con as ReedPop successfully creats another outstanding year for this eclectic convention of everything pop culture and 'Infinity and Beyond'.
Situated at the Exhibition Centre (it's a perfect place) in South Wharf Melbourne, Oz Comic-Con is a true celebration of everything cool that includes movies, comics, sci-fi and even obscure hidden gems that can only be discovered by visiting this convention. You'll even find things that you never thought existed because that's how cool Oz Comic-Con is… it's like stepping into Wonderland itself!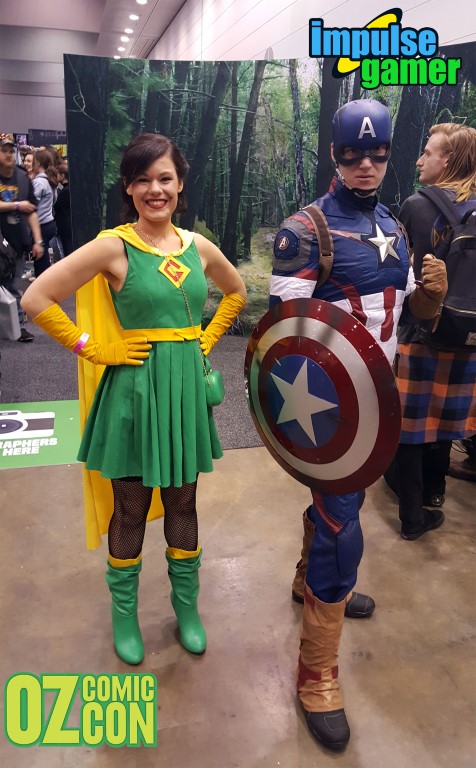 Then you have the TV & Film guests that include folks such as Lucy Lawless (Xena the Warrior Princess), Robert Patrick (Terminator 2) and Rose McIver (iZombie) plus a lot more. Add in comic and publishing guests such as C.S. Pacat (Captive Prince), Nicola Scott (Wonder Woman) and Tom Taylor (All-New Wolverine) plus cosplay guests such as Ivy Doomkitty and K & Aly. So if you're a fan of any of these mediums, then you really feel part of something bigger but more importantly, you feel connected and that's where Oz Comic-Con succeeds.
So while my colleague and I traversed the aisles of the Melbourne Oz Comic-Con, we had a true pop culture information overload as we found comics, original art, movie memorabilia, Manga, anime and more stalls than we could poke a Sonic Screwdriver at. However what always blows my mind are the amazing cosplayers who heard the call of the Melbourne Oz Comic-Con and showcased their amazing costumes and love for this shared hobby. We saw Thor, Batman, Chewbacca, Magneto, Deadpool and a very cool female Magneto who were all happy to be stopped by attendees for a photo or a selfie.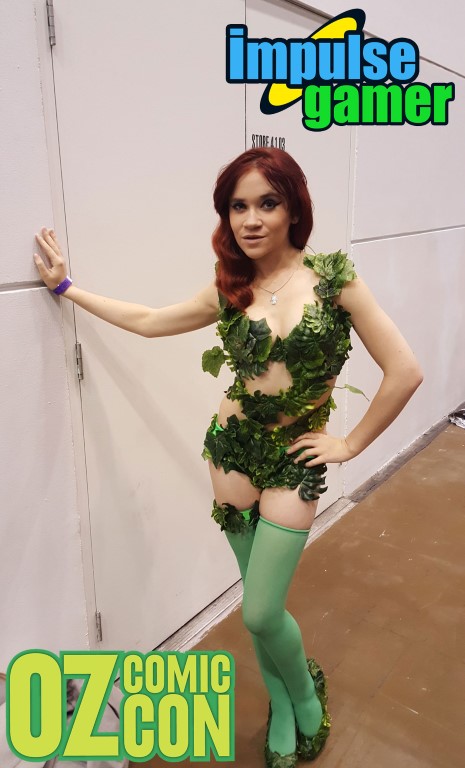 There are also screenings at Oz Comic-Con and on the Saturday, we were treated to episodes from Psycho Pass Episode plus Cowboy Bebop, with workshop stages to share cosplay information and panels from guests such as David Anders (iZombie) and an interesting panel about Visual Storytelling 101 by Dr Paul Mason and Wolfgang Byslma that all allowed for audience interaction and of course, photos. Best of all, with all the guests at Oz Comic-Con, you can have a chat, share a photo and even merchandise signed. Cool factor? 100!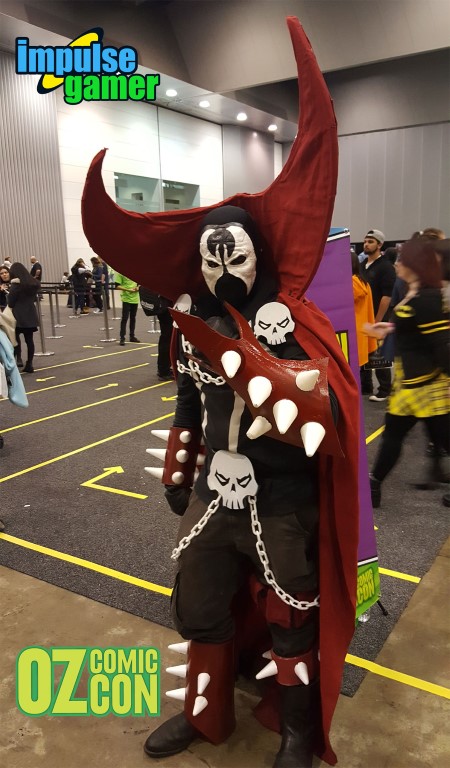 Final Thoughts?
Oz Comic-Con 2016 was another success in Melbourne and I can't wait for it to return again in 2017. The only two challenges were parking but public transport is available and if you don't like crowds, this may not be the best place for you. The stages are relatively easy to get into but some of the merchandise areas were quite packed. Nonetheless, it's a well organised event and the volunteers should be commended for keeping the 'peace' and were available for help if needed.
So if you're into anything we mentioned or something we didn't which revolves around pop culture, then you really need to check out Oz Comic-Con in Melbourne because it's a totally amazing place and best of all, there's one more day left!
Still a little apprehensive? Check out these awesome Oz Comic-Con photos below!