Events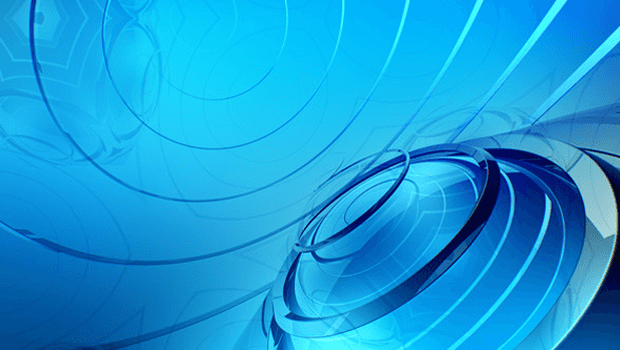 Published on September 8th, 2022 | by Adrian Gunning
Melbourne International Games Week returns physically and online
PLAY, CONNECT AND MAKE AN IMPACT – MELBOURNE WELCOMES BACK ASIA PACIFIC'S BIGGEST GAMES EVENT TO STREETS AND SCREENS
Bigger and bolder than ever before, Melbourne International Games Week (MIGW) is back in full swing this year and it's loaded with fun, community and possibility.  
The 2022 program is a reflection of the many ways games touch our lives today, from entertainment, connection and relaxation to education, health and social impact.
After two years of engaging online audiences across the globe, Melbourne International Games Week (MIGW) returns to Melbourne from 1-9 October 2022. Now in its 8th year, MIGW is the biggest games event in Asia Pacific and a fixture on the global calendar, connecting games, technology and culture.
MIGW boasts a broad program of local and international talent, inviting industry, educators, and game enthusiasts from across the globe. In-person, hybrid and online events will explore new frontiers in game design, music and art; reimagine past, present and future through augmented reality (AR); trace the career pathways and opportunities in games; celebrate and nurture the diversity of the games industry; and consider the applications of games in health, education and the environment.
With the global success of games from Victorian creators like Untitled Goose Game, The Forgotten City, and Cult of the Lamb, MIGW is an exciting arena for ideas, collaboration and inspiration.
Booming growth in the Australia games development industry has seen revenue nearly double to $226 million since 2016 and employment increase by more than 50% in the same period. This growth is set to continue with ongoing support and strategic investment from the Victorian Government and VicScreen.
Minister for Creative Industries Steve Dimopoulos said: "We're backing Victoria's games industry and creating more jobs in the sector while also supporting the businesses that produce some of the world's most innovative games. With more than half of the country's games studios and workforce based here, Melbourne International Games Week further supports Victoria's cutting edge digital industry and attracts games leaders from across the globe."
The diversity and inclusivity of the games industry will be in full focus at MIGW, with the program featuring creators and developers from, and making games for, and about LGBTIQ+ communities, women and girls, First Peoples, and people living with disabilities.
More than 8.6 million households in Australia are playing games these days, using them to learn, make friends, to improve their mental health, and in many cases to connect with each other, whether that's friends or family.
MIGW taps into a thriving network of people who share a love of games, helping to build capability and connections that uplift the whole community.
PROGRAM HIGHLIGHTS FROM 30+ EVENTS OVER 9 DAYS:
Inspiring industry events are back, including High Score: Composition and Sound Art for Games (1-2 October), Game Connect Asia Pacific (GCAP) from 3-5 October, Games for Change Asia Pacific Festival (G4C) 4-6 October, Freeplay Parallels – the Indie Game Showcase, and the Australian Game Developer Awards (AGDAs) to be held at iconic music venue The Forum.
High Score will run as a hybrid two-day event on the theme 'Building from the Ground Up' featuring keynotes, panels, feedback sessions and more exploring the important role that music and audio play in game design and experience.
Centred on the theme of "ambition", GCAP 2022 will challenge attendees to create world-class products, experiences, studios, and businesses for an ever-expanding global games audience.
G4C Asia-Pacific Festival will celebrate how digital games are changing the world for the better, featuring regional showcases from India, Malaysia and Hong Kong, and sessions on the use of games for education and training, health and social change.
The 2022 AGDAs will celebrate 20 years of uplifting and encouraging local talent and announce the inaugural ACMI Audience Award, which gives audiences the opportunity to play the winning games and vote for their favourite Australian game of the year.
This year's program also offers more public events than ever before. ACMI's Big Games Night In on 2 October is a great opportunity for families and friends to spend time together and enjoy the best of the Australian games industry, all for free!
There's exciting, augmented reality (AR) experiences on offer, including 'Flush Back' at Scienceworks; a tour through the Spotswood Pumping Station narrated by the first woman to work at the plant; and events from RMIT's Future Play Lab, such as "Playful Parklets", and pop-up arcade games at the "Clarendon Street Arcade".
For fans of tabletop games, MIGW at the Table will celebrate local creativity and diversity, offering audiences a look at alternative game designs outside of the systems used by large developers. The Flying Man Games collective, having released several tabletop games to local and international acclaim, will host a Q&A and session all about setting up your own games start-up.
MIGW is also proud to partner once again with two incredible children's charities hosting exciting and impactful events. Variety's 'Access-Ability' is a month-long focus on the games that do accessibility well, and interviews with developers discussing best practice; and Ardoch's 'Great Race' is an Amazing Race-style game designed to both fundraise and illustrate inequity in education.
The burgeoning esports industry is also set to captivate audiences, with the highly competitive and not-to-be-missed Mario Kart Tournament – Big Screen Gaming at Fed Square, and Esports Australia Summit 2022 on 7 October, which will examine trends in Australia today, the case for esports in schools and the road to greater recognition.
Amazon Web Services (AWS), in collaboration with Creative Victoria, is holding Australia's first "Girls in Games" Jam! This multi-day virtual event will be hosted on Game Jolt, a woman-founded social media platform for gamers, and will feature lightning talk sessions, roundtable panels and a game pitch competition. The event centres around women and girls in games, including characters, developers and industry leaders, supporting a future in which women see themselves represented in all of games, both on screen and off.
Always a crowd favourite, PAX Aus (7-9 October) is excited to bring the games community back together in 2022 to experience new game demos, musical performances, live tournaments and the Games Career Expo, along with game developers, publishers and brands. The energy and spirit of games really comes alive at PAX Aus, showing just how strong the bonds of friendship formed through games can be.
Melbourne International Games Week is an initiative of the Victorian Government, delivered by Creative Victoria in partnership with VicScreen, ACMI and IGEA. Events will be held from 1-9 October 2022. For more information visit gamesweek.melbourne.