Events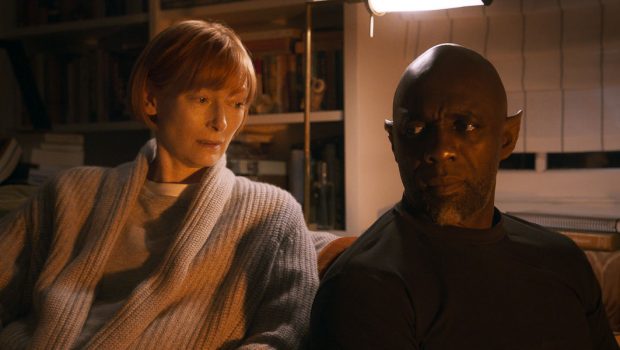 Published on July 15th, 2022 | by Tim Chuma
Melbourne International Film Festival 70th Anniversary Edition
Starting out as the Olinda Film Festival back in the 1952 which turned out to be so successful they ended up running it the next year as the Melbourne International Film Festival and it has grown ever since. It is not just an ordinary film festival it is a major social and cultural landmark for the year which is why the last couple of years have sucked not having it on, especially last year when they had to cancel all the in-person screenings the week before.
While I have already talked about my experiences at the festival for Melbourne University research project and website project (has not launched as yet), I will go over some of my most memorable experience and then go through the movies I have already booked on my pass and some I am going to book.
The first movie I saw at the festival back in 2001 was Joint Security Area as I was mainly going to see Hong Kong movies at Chinatown Cinema at that point and went to see other films if they were recommended to me.
In 2002 I became one of those annoying people who take sandwiches into screenings and crinkle the wrappers since I took my holidays during the festival and saw 36 films over the course of the festival.
The early 2000s saw the explosion of the South East Asian film scene and the breaking of the South Korean new wave of cinema. Was all sorts of Hong Kong, South Korean, Japanese, Thailand and other countries' cinema. I can remember one year the movie Ong Bak was the closing night film and another year it was the movie Election and I got to meet the director Johnnie To.
Was also the time Godzilla destroyed Sydney during a midnight screening and 750 people at the old Village Bourke St cinema cheered in unison.
I did annoy a lot of people around that time, the festival director did want to wring my neck at one point but we are still connected on Facebook to this day.
Due to budget constraints and not working as much as I wanted I did have a few years where I did not see as much but did pick up when I got longer contracts or could get out to more stuff. I can always remember getting the Age on the Friday the program came in it and spending the weekend reading through it to choose my shortlist to go on the mini pass.
One year I ended up buying 2 mini-passes as they have decided to extort money out of people by making you purchase a full membership  ($580) to be able to buy the full festival passport.
I did get asked if I met many people due to the festival, not really since it didn't go for long enough but I would certainly see people I know there. If you want to know if something is cool then look for Julian Wu. If he is there then it is cool.
Due to my work starting early these early and being up at sparrow's fart every day I am a bit restricted in terms of sessions I can get to this year so I will see what I can see.
Onto my selections for this year that I have either already booked on my pass or about to buy tickets for when they go on sale.
Seriously Red
Rose Byne plays a Dolly Parton impersonator on the rocks but is not the one actually doing the singing as it is singer from Jazz Party Loretta Miller who actually sings in the movie. I can't find any listing saying as much but IMDB is LIES! LIES! There is only the one screening of this at the Astor Theatre with a Dolly Parton themed after party so I am 100% on board with this as I just watched the Best Little Whorehouse in Texas the other week and have the soundtrack to it.
https://miff.com.au/program/film/seriously-red
MIFF Talks: A Melbourne on Film Conversation & Book Launch
The book launch and you get the actual book, that's practically value! The book is about some of the movies filmed in Melbourne by people who live here and supposedly there will be a lot of special guests on the panel.
https://tix.miff.com.au/Events/MIFF-Talks-A-Melbourne-on-Film-Conversation-Book-Launch
The Mole Song – Final
In the early 2000s MIFF watching Takashi Miike films seemed to be almost compulsory, he has made a ton of movies but I did kind of get burnt out on it after a while especially after that garbage movie Izo. This one looks pretty fun and I want to know as little as possible going into it.
https://miff.com.au/program/film/the-mole-song-final
WTF Shorts
I can't make the animation shorts program this year which is a bit of a shame but I am looking forward to this one as I really don't know what to expect from it. This showcase is also notable as one of the films that I saw in this show about 10 years ago PIGGY is now a feature of the same name so that shows you how long it can actually take to develop a full movie.
https://miff.com.au/program/film/wtf-shorts
The Cassandra Cat
You're a kitty! I have seen the trailer for this ages and ages ago but have never seen it screened anywhere where I could see it. Also it is very arty and I want to be able to see one "arty farty" movie at the festival to justify all the trash I see during the rest of the year.
https://miff.com.au/program/film/the-cassandra-cat
The Lonely Spirits Variety Hour
Sabrina D'Angelo is so cool, I remember seeing her pose at an event at the Melbourne Writers Festival where Catherine Deveny got her kit off on stage. I have seen Sabrina perform a solo show where my favourite part was when she was just a head on a table. This seems really sweet and funny and right up my alley in terms of concept. It is also early in the evening so I can go see it and go home early on a weeknight.
https://miff.com.au/program/film/the-lonely-spirits-variety-hour
Three Thousand Years of Longing
Most likely I could have gone to see this on general release, but not in a festival environment such as this. George Miller completionism should go check out the screening of Violence in the Cinema: Part 1 that is screening as a short before Mad Max as it has never had a screening like this as far as I have heard. The only way you can usually see it is going into ACMI and booking to see it, which I have done in one of the screening pods but it was not on the big screen.
https://miff.com.au/program/film/three-thousand-years-of-longing
Jerry Lee Lewis: Trouble in Mind
There are already a bunch of documentaries about this musician I think but this did sound interesting enough for me to try it out. Seems like just the right length also.
https://miff.com.au/program/film/jerry-lee-lewis-trouble-in-mind
Crimes of the Future
Trailer – embedding forbidden as it is too good
Cronenberg at midnight almost seems like a good name for some weird experimental artist group but here we are. If there was any director I was going to watch in the midnight screening timeslot it would be this one as the late night timeslot seems to be one of the most coveted for some films. I can remember of swapping my ticket for the Burrowers one year when I saw the line for Dead Snow, I did not regret that decision. I will be looking up as little as possible about this movie before I see it.
https://miff.com.au/program/film/crimes-of-the-future
Decision to Leave
I met Park Chan-wook when he was out at the festival for a Q&A the year Oldboy featured and got to ask him a question, he even signed my hastily acquired copy of JSA (I no longer have it). I had missed seeing the Handmaiden at the festival as it sold out all its screenings plus the bonus ones. When I saw it later at Cinema Nova I felt like a perv watching it with so many people, almost needed a raincoat. Oldboy is doing its anniversary screenings later in the year but I don't really feel the need to revisit it, I got enough out of it at the time to the point of getting the Korean special edition and soundtrack that I used one of the songs to be the ringtone on my phone just like in the movie.
https://miff.com.au/program/film/decision-to-leave
Flux Gourmet
One of the better things about only having a paragraph to describe the movie is when you were reading the program there were some films that you could tell right away were going to stand up and make you take notice. This is one that managed to do that even without seeing the full program as it seems different to everything else I have seen, I will be looking forward to it.
https://miff.com.au/program/film/flux-gourmet
Meet Me in the Bathroom
I have heard of these bands but are not really super big into them as I was always into the local musicians to the point that I missed a lot of the overseas trends and overseas acts that people were always banging on about. This will be an education for me and there should be some cool cats at this screening.
https://miff.com.au/program/film/meet-me-in-the-bathroom
Age of Rage – The Australian Punk Revolution
No, I am not going to the Fred Negro documentary. I have done enough for him and I do not talk to the director of that documentary anymore. This one has a lot of footage from other bands in the Australian punk scene but not the Twits as that will be in the Fred documentary. A lot of the other punk bands liked them as they were a funny band a parody of punk that made them look at lot better. The Bastard Squad has an actual murderer in the band, but the less said about that the better.
https://miff.com.au/program/film/age-of-rage-the-australian-punk-revolution
Unicorn Wars
So much like a teenage boy idea you can practically smell the Lynx Africa wafting off the screen. The script should have lots of lighting bolts and impaling teacher's heads drawn on the margins. This originally screened in the animation showcase at MIFF around ten years ago as a short so at least they developed the idea. I can remember the concept got old pretty quickly but this is an easy pick for a late night screening for me.
https://miff.com.au/program/film/unicorn-wars
Broker
Song Kang Ho is enough to get me to watch any movie no matter what it is about. There are still some I want to see just because he is in them. Even the not as good ones like Antarctic Journal still have him in it. He won best actor at Cannes for this movie so I am super looking forward to it.
https://miff.com.au/program/film/broker
The Melbourne International Film Festival 2022 runs from August 4th to 22nd 2022 in cinemas in Melbourne and regional Victoria and online via MIFF play, tickets available from https://miff.com.au/