Events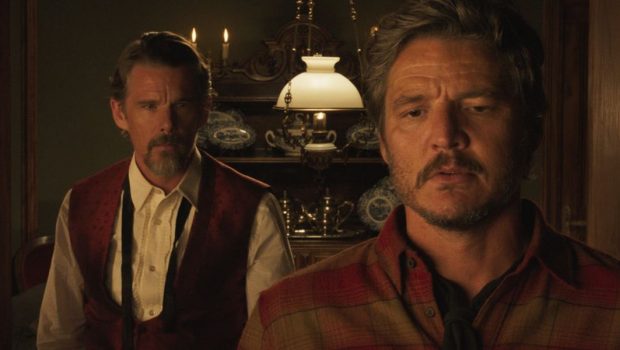 Published on July 16th, 2023 | by Tim Chuma
Melbourne International Film Festival 2023
The Melbourne International Film Festival returns for its' 71st year now with a physical program for the first time in three years. Not that it has a calendar so you can see when things are on or details of the films with things such as the distributor or even when the movie is screening but no matter.
Special program stands for this year include the Dario Argento retrospective, 10 years of the critics' campus program, Music on Film, the return of the MIFF school screenings and the MIFF Premiere Fund which co-finances a selection of films each year.
Although I am going to pass on it this year, the Night Shift program of late night exploitation movie screenings on Friday and Saturday nights returns and also some late evening screenings of the Dario Argento movies.
The MIFF XR virtual reality screenings have expanded this year with one of them already being on standby.
There is a food and film program that pairs a movie with a meal at a specific restaurant if you into that sort of thing as well.
For audiences in the regions screenings in theatres outside Melbourne return along with the MIFF Play website (ticketed separately) unlike Sydney who got rid of theirs.
What looked interesting in the program:
Abebe – Butterfly Song
How to Have Sex
Disco Boy
Monster
Rebel with a Cause
Ukraine Guernica – Artist War
The Carnival
Cobweb
Bad Behaviour
Shut Eye
Omen
Little by Little
Terrestrial Verses
Creature
Medusa Deluxe
Femme
I Used to be Funny
BlackBerry
How to Blow Up a Pipeline
Riddle of Fire
Sorcery
Golden Eighties
Lord Shango
Millenium Mambo
Return to Reason
You Can Call Me Bill
On the Adamant
Milisuthando
Pictures of Ghosts
Time Bomb Y2K
Art Talent Show
Room 999
Beyond Utopia
Louder Than You Think
Squaring the Circle (The Story of Hipgnosis)
Ego: The Michael Gudinski Story
Late Night with the Devil
Sleep
The Bird with the Crystal Plumage
Four Flies on Grey Velvet
Deep Red
Suspiria
Tenebrae
Phenomena
Deep Sea
Little Nicholas: Happy as Can Be
Hello Dankness
Conann
Robot Dreams
Scarygirl
This is Going to be Big
WTF Shorts
Animation Shorts
Documentary Shorts
Share pass (12 sessions) screenings I will book:
Time Bomb Y2K
WTF Shorts
How to Blow Up a Pipeline
Little Richard: I Am Everything
Ukraine Guernica – Artist War
Abebe – Butterfly Song
Animation Shorts
Documentary Shorts
You Can Call Me Bill
Monster
This Is Going to Be Big
Robot Dreams
Selling Fast as of 15th July 2023:
Opening Night Gala – Shayda
Fresh Kill
Deep Sea
Music on Film Gala
Godless: The Eastfield Exorcism
On Standby as of 15th July 2023:
The Rooster
Sleep
Sunflower
Birdeater
The Tunnel to Summer, the Exit of Goodbyes
I Took a Lethal Dose of Herbs
MIFF website for screening times and booking: