Events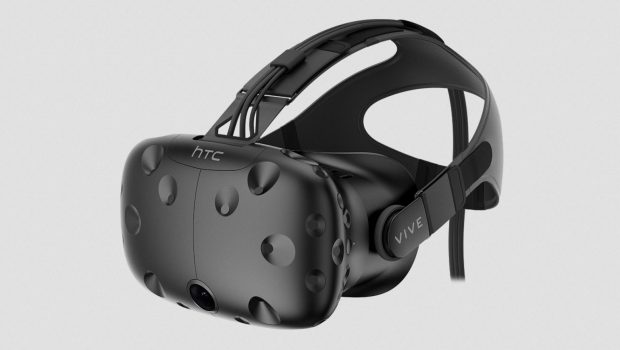 Published on October 26th, 2016 | by admin
Melbourne to host the biggest players in virtual reality during Melbourne International Games Week
Gaming enthusiasts will be able to immerse themselves in the unique and surprising world of virtual reality during Melbourne International Games Week, with virtual reality experiences for consumers to enjoy throughout the week.

MELBOURNE, VICTORIA AU – [OCTOBER 26th] 2016 – Melbourne International Games Week (MIGW) and ACMI have proudly partnered with HTC and NVIDIA to exhibit the latest HTC Vive™, the first of its kind virtual reality platform for total immersion, during Game Changer: ACMI VR Festival on Thursday 3 November. The free public virtual reality event turns ACMI into a VR playground for MIGW, as consumers are able to scale the peaks of Mount Everest, swim alongside giant blue whales or float across the surface of the International Space Station, all made possible with the Vive.
The new events and experiences at MIGW are designed to bring the latest technology to the public at every age, positioning Australia as a leader in collaboration between games and emerging tech industries. The partnership between MIGW, ACMI and HTC with NVIDIA signifies a leap forward in the collaboration between games and serious industries, including health, education and training, with each field building towards a mutually beneficial future for Virtual Reality.
With a number of events across the week showcasing Virtual Reality technology, including Vive, Oculus Rift and PlayStation VR, MIGW provides unprecedented access to emerging tech for the Australian general public.
During MIGW, ACMI further presents Games: A Family Affair to bring families together for a day packed full of free activities, exploring the immersive and interactive world of video games. Supported by HTC and NVIDIA, Games: A Family Affair will introduce the latest Vive technology experiences which can be shared by the whole family.
PAX Australia, happening on 4-6 November 2016 as part of MIGW, recently announced The VR Freeplay Area, sponsored by Harvey Norman Games Hub, providing game enthusiasts yet another opportunity to go hands-on with emergent technology. An area dedicated to the latest virtual reality system, with Vive playable areas that include green screen VR setups and Omni treadmills, as well as Oculus Rift and PlayStation VR.
Single day badges for PAX Aus 2016, taking place November 4-6, are still available for $65. Three-day badges have sold out! Purchase online at paxaustralia.com.au.
"ACMI is thrilled to be partnering with HTC and NVIDIA for Melbourne International Games Week to present Game Changer: ACMI VR Festival. VR is no longer a future technology – it is here – and being harnessed as a dynamic platform, across the creative industries and beyond. Proudly exhibiting the latest HTC Vive technology, we're giving everyone a chance to immerse themselves in the unique and surprising experiences virtual reality can deliver audiences," said Ms Sedgwick.
"Our Games: A Family Affair event, also generously supported by HTC and NVIDIA, invites you to bring the whole family to ACMI for a day of free gameplay and VR experiences that can be shared by adults and kids alike."
– Katrina Sedgwick, ACMI Director & CEO:
"HTC is delighted to showcase Vive, the most advanced VR system in the market, at both MIGW and PAX. Vive is dedicated to providing users with leading innovations to immerse themselves in world of VR. We are very happy to demonstrate  Virtual Reality's practical application capabilities by collaborating with a variety of industries and content developers in Australia."
Raymond Pao, HTC Vice President for VR (APAC)
Melbourne International Games Week (MIGW) 2016 is Asia Pacific's largest digital games platform for entertainment, serious games and gamification and links a range of business, education and entertainment games events. For more information, please visit http://gamesweek.melbourne/.