Events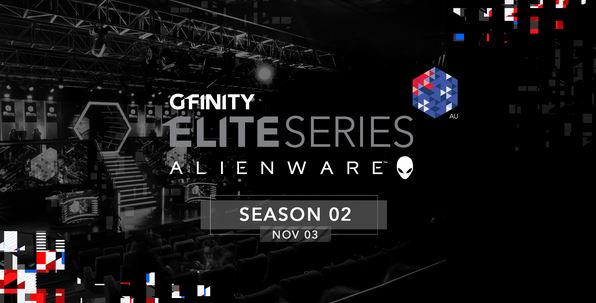 Published on November 2nd, 2018 | by Admin
Melbourne and Sydney clash as the Gfinity Elite Series Australia returns this weekend!
Australia's first and only state based esports series, the Gfinity Elite Series Australia, presented by Alienware, returns this weekend with Season 2. From reigning champs looking to get an early lead, to brand new competitors getting a chance to shine, there's plenty of esport action on offer.
Week one will see the following matchups across CS:GO, Rocket League and Street Fighter V:
Melbourne ORDER v Sydney Roar
Perth Ground Zero v Sydney Chiefs
Melbourne Avant v Brisbane Deceptors
Last Season ORDER esports secured a total victory, winning in all three games. They're going up against their state rivals Sydney Roar in game one, looking for an early leg up in the season.
Their victory last season has created five new underdog stories, with each club hoping to be the first to take them down and secure bragging rights. ORDER came out swinging in Season 1, but with new rosters, the time has come to see if they can follow through and keep the momentum going.
Gfinity Elite Series Australia Season 1 Wrap
NEW CHALLENGERS HAVE APPEARED
A new season means new blood, and all six city based clubs had plenty to choose from. Once again, the Gfinity Challenger Series was run in the lead up to this season, offering a whole new pool of players for clubs to draft from.
Add to this the rotation of established professional players during the off season and team dynamics quickly become very different. Week one is each club's opportunity to show exactly what they've learned in the off season, winning new fans and games along the way.
WHERE TO WATCH
For the first time ever, tune in on Twitch, Youtube, Twitter, and Facebook to watch every game live. CS:GO kicks off at 3PM Saturdays, with Rocket League starting at 11AM Sunday and Street Fighter V at 4PM Sundays. Rocket League will also be live on Network Ten's Eleven from 11AM-1PM every Sunday.
All of Season 2's games will once again be played live in the HOYTS Gfinity Esports Arena in the Entertainment Quarter, Moore Park Sydney. Tickets for all matches will be available in the coming weeks at www.gfinityesports.com.au.
For more information on Gfinity Esports Australia, or the Challenger and Elite Series, head to www.gfinityesports.com.au.