News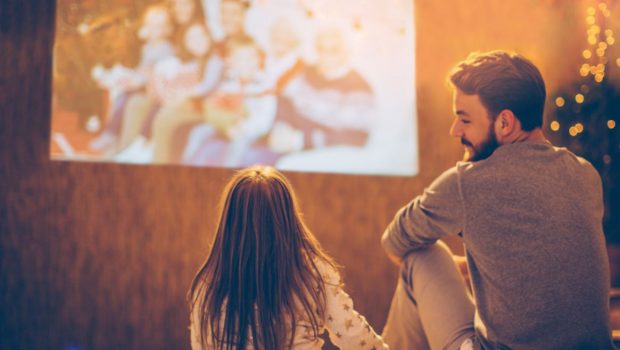 Published on August 31st, 2021 | by Alex Novus
Meet ViewSonic's M1+_G2 — the 'Small Footprint with a Big Performance' LED Projector
ViewSonic Corp., a leading global provider of visual solutions, has revitalised the idea of the portable projector with the M1+_G2. An award-winning, ultra-portable LED projector, the M1+_G2 guarantees high quality entertainment wherever it goes.
Palm-sized and weighing in at and ultra light 750-grams, the M1+_G2 is the compact companion you have been looking for. With up to 6-hours in-built battery life and an LED light source that will last up to 30,000 hours, it is the hassle-free, long-term alternative to a larger, multi-cable multimedia unit.
The M1+_G2 is an entertainment chameleon. From projecting movies and concerts to playing console games, presenting business proposals to adding effects in creative studios, this nimble projector makes achieving quality visuals quicker and easier than ever before, coming with a 360° smart stand that enables projection in every direction. It also boasts integrated Wifi-connectivity so both wireless casting from smart devices and built-in content streaming is available.
Despite its compact, lightweight design, ViewSonic has made no compromises to the unit's technological prowess. "ViewSonic is an industry leader in visual technology. We are dedicated to innovating and upgrading LED projectors, making them smarter, easier to use, and thus enhancing the user experience," said Jack Hung, Country Manager at ViewSonic Australia.
The portable projector is equipped with both Cinema SuperColor+™ Technology with 125% Rec.709 to bring you the highest image quality with a short throw ratio, meaning you can project large 100″ images in from only 2.6 metres away – fit for spaces of all shapes and sizes. The integrated dual speakers by Harman Kardon achieve room-filling sound of vibrant treble, balanced mids and strong bass whether you are watching movies, a virtual live concert or giving a multimedia presentation.
To help minimise the carbon footprint, you will receive the ViewSonic M1_G2 in paper-based, biodegradable, and 99% recyclable packaging. From the impromptu home cinema to the office and everything in between, the M1+_G2 is your perfect gadget go-to. Anytime, anywhere and for anything, the M1+_G2 gives big.
Pricing and Availability
The M1+_G2 retails at $569.00 and can be purchased from selected Australian retailers. For more information, please visit viewsonic.com/au/.