PS5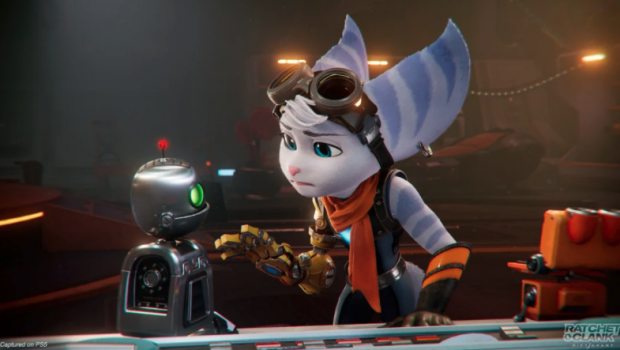 Published on April 27th, 2021 | by Andrew Bistak
Meet Rivet, the mysterious new protagonist in Ratchet & Clank: Rift Apart
Ahead of the launch of Ratchet & Clank: Rift Apart this June, PlayStation Australia is excited to introduce a brand-new character, gameplay footage and fresh story details.
First up, Sony Interactive Entertainment is pleased to introduce Rivet – a Lombax resistance fighter from another dimension, where the evil Nerfarious hunts all those who oppose him.
Along with the new character announcement, the gameplay trailer also reveals brand-new locations like Nefarious City, and alternate-dimension twists on old favourites like Sargasso and Torren IV along with a sneak-peak at some new weapons and gameplay mechanics.
Players can now also take a sneak peek at the five armor suits Insomniac Games will be including in the Digital Deluxe Edition of Ratchet & Clank: Rift Apart. These five looks include: The Imperial, Scavenger, Android, Rebel, and Hacker suits. All suits will give players some distinct cosmetic looks to play with and mix-and-match as they play and take photos in Ratchet & Clank's first ever photo mode.
Finally, for more news around Ratchet & Clank: Rift Apart, as well as 15 minutes of fresh gameplay, be sure to tune into the next PlayStation State of Play on Friday, 30 April at 7:00AM AEST on the PlayStation Twitch and YouTube channels.
For more information about today's Ratchet & Clank: Rift Apart announcements head over to the PlayStation Blog. You can also head here to listen along to the soundtrack of the new trailer!