Games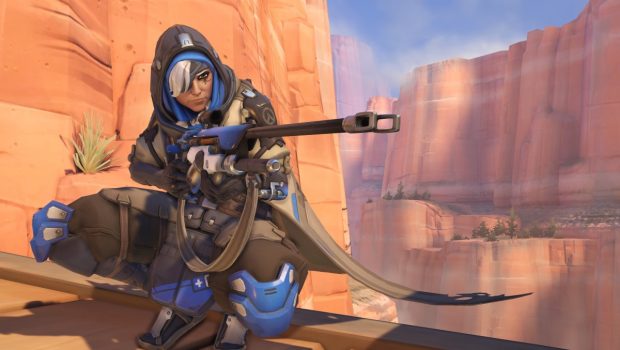 Published on July 13th, 2016 | by admin
Meet New Overwatch Support Hero, Ana Amari!
After being out of the fight for several years, one of Overwatch's founding members is returning.
Ana is a battle-scarred veteran who supports her teammates from a distance using her unique, and highly-specialised, arsenal. Ana's primary weapon is her Biotic Rifle, which fires long-range darts that can restore health to allies, or deal ongoing damage to her enemies.
Her Biotic Grenade is perfect for close-quarter clashes; simultaneously healing teammates and injuring foes caught in its area-of-effect blast. If the fight starts to get out of hand, Ana's sidearm can be used to knock her adversaries unconscious with a Sleep Dart. Her Ultimate Ability, Nano Boost, transforms friendly teammates into super soldiers, allowing them to temporarily move faster, deal more damage, and take less damage from enemies' attacks.
Ana is available to try on the Public Test Region (PTR) now.
Watch Ana's Origin Story video here
For more information about Ana, and to see our latest patch notes, please visit the Official Overwatch blog here.