Hardware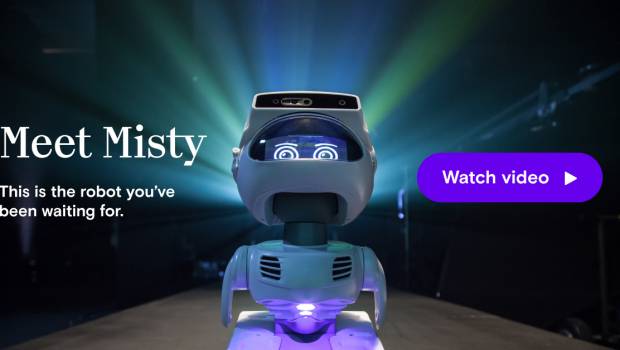 Published on May 3rd, 2018 | by Admin
Meet Misty II. The highly programmable robot from the co-founder of Sphero
Check out this message from :Ian Bernstein, co-founder of Misty Robotics and formerly Sphero
I'm very proud and excited to announce, today, that the Misty II personal robot (that anyone can program) is available to reserve for a December 4th, 2018 delivery.
Born 2 years ago at Sphero with a dream I've had since building my first robot at age 12, the Misty II is one of the most advanced personal robots available on the market due to:
Advanced processing power (2 cell phone processors)
3D Depth Sensing mapping and navigation
Voice and text to speech capability
4K camera
Self-charging
Face recognition and more
Today we are launching a 30-day crowdfunding campaign for the Misty II. This robot will never be more affordable, at $1,599 (a 50% discount from MSRP). We'd love to have your help by reserving a robot. If you act really fast you could get one of the Founder Edition robots which are signed and include a special Arduino™ Backpack accessory for $1,499.
It gets bigger and better—You can save $100 for every person you tell about the campaign who also supports it (and they get $100, too).
An amazing robot awaits you at www.mistyrobotics.com so reserve yours now.
I've never been more excited to bring a product to all of the great fans of Sphero. Hopefully I'll do you proud here at Misty Robotics as I was able to do at Sphero.
Sincerely,
Ian Bernstein, co-founder of Misty Robotics and formerly Sphero