Games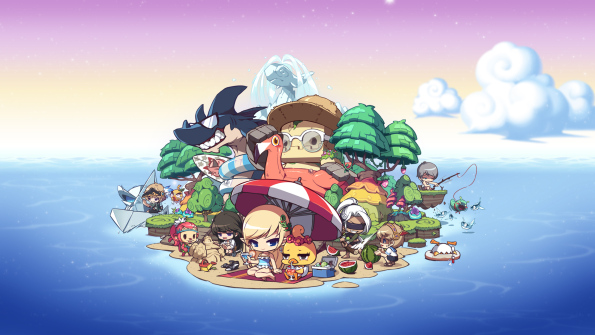 Published on February 16th, 2018 | by Admin
Meet the Evangelion pilots in Maple World! | MapleStory Event
Special Crossover Event with Popular Evangelion Movies from Feb. 28 until March 27
LOS ANGELES – Feb. 15, 2018 – Fans of MapleStory will get an action-packed experience in the upcoming special crossover event with popular Evangelion anime movies, kicking off Feb. 28. The heroes of Evangelion have entered Maple World through an inter-dimensional rift, allowing players to interact with characters from the movies while taking part in various events and quests.
The Evangelion pilots are lost in their new surroundings in Maple World, so players are tasked with completing daily quests to help them navigate and become more familiar. Maplers can interact with Shinji, Rei and Asuka to earn EVA Coins to spend on limited-time items and must fend off waves of invasions from Angel enemies to save Maple World.
Other key features of the MapleStory X Evangelion event include:
Evangelion Coin Shop – After completing Evangelion-themed events and quests, players will earn EVA Coins to trade in for limited-time items including chairs, medals and even permanent equips;

Evangelion Style Boxes – For a limited time, players can purchase special surprise boxes with accessories and outfits to dress up their MapleStory character in Evangelion style;

Exclusive Items – Players can also purchase special random boxes and open them up to find Evangelion-themed items including androids, as well as purchase hair coupons designed to look just like characters from Evangelion.
MapleStory is the original side-scrolling MMORPG where epic adventure and good friends await players as they embark on a journey to stop the sinister Black Mage from terrorising Maple World. With over 40 unique classes to choose from, an almost limitless number of cosmetic options and hundreds of hours of gameplay, players will conquer perilous dungeons as part of their never-ending MapleStory.
MapleStory is free to play and download on Steam for PC and is rated E10+ for Everyone  (ESRB).