Games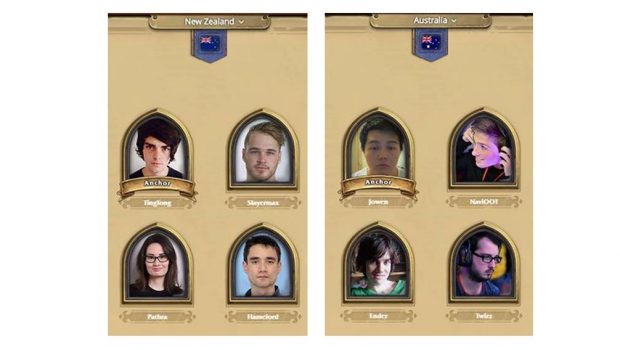 Published on April 13th, 2017 | by admin
Meet the Australian and New Zealand Hearthstone Global Games Teams; Competition Begins This Friday!
Blizzard Entertainment recently announced the regional competitors who will be taking part in the Hearthstone Global Games, which kicks off this week! This epic tournament will see 48 countries compete against each other in hopes of being the last team standing, and taking home a share of $300,000 USD! Each team was voted for by the Hearthstone community, and was based on the Hearthstone Global Standings. Jowen, NaviOOT, Ender, and Twizz will represent Australia, while TingTong, Slayermax, Pathra, and Flamelord will fly the flag for New Zealand. You can find members of the other 46 country teams here.
Australia will be competing in its first match on Friday, 14 April at 11:00am AEST/1:00pm NZST against Argentina. New Zealand's first match is on Tuesday, 18 April against Austria, and will take place at 8:00pm NZST/6:00pm AEST! Watch all the Hearthstone Global Games action on the Hearthstone Twitch.tv channel!